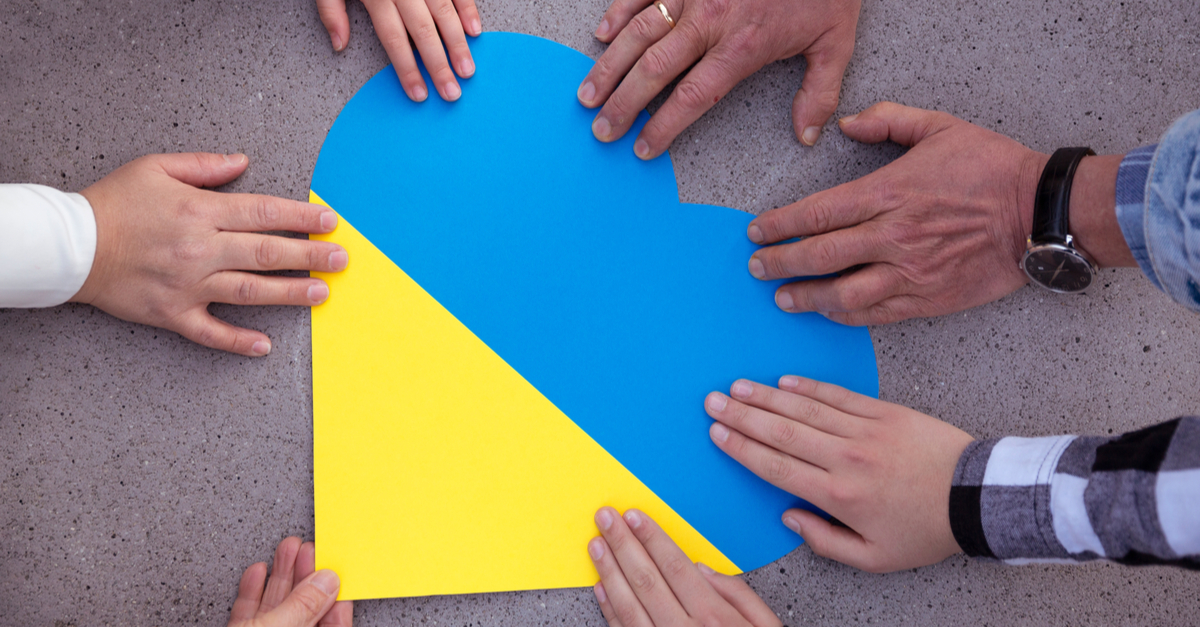 (c) shutterstock
Humanitarian aid to Ukrainian companies in the mining & metals complex has reached more than $87 million
Much like during the coronavirus crisis, large Ukrainian business are demonstrating high humanitarian activity during the war with Russia. Companies increase aid to people and the state, flexibly responding to changing needs.
Ukrainian companies of the mining and metals complex help to provide most needed items for both government agencies and thousands of internally displaced people. In total, the enterprises of the mining and metals complex have already donated more than $87 million for this.
At the same time, many companies resume operations, despite the threat of shelling and lack of personnel. Many employees of mining & metals complex defend the country in the Armed Forces of Ukraine (AFU) or Territorial Defense.
Steelmakers and miners are the leaders of the humanitarian front
Metinvest
Metinvest has already allocated over UAH 1.2 billion to support the state and the people. The Group's priority was humanitarian support. Metinvest buys nutritious in Ukraine and Europe, takes them to its distribution center in Zaporizhzhia, where they form food kits, which are then sent to war-torn regions. In two months, about 30,000 people received such assistance. This is only a small part of Metinvest's wartime humanitarian projects. For example, Metinvest together with the Rinat Akhmetov Foundation has allocated over UAH 30 million for the purchase of vital medicines for emergency care in medical institutions in Zaporizhzhia, Kryvyi Rih, Avdiivka, Myrnohrad, Pokrovsk and Kamyanske.
An important initiative of Metinvest was to help relocate, provide the most necessary items and employ the company's employees who were forced to flee the destroyed Mariupol. The company has organized a special hotline for its employees leaving Mariupol. The company provides everything necessary for refugees who have arrived in a safe place. In total, Metinvest has opened 4,000 vacancies for displaced employees in Pokrovsk, Kamyanske, Zaporizhzhia and Kryvyi Rih.
Metinvest also support the country's Territorial Defense forces. Thus, the company provided steel for the manufacture of 100 thousand body armor. This is not only material smelted at the group's plants, but also purchased in Europe. Metinvest's capacity allows it to produce more than 20 tons of special steel for bulletproof vests every week.
In addition, the group handed over to the Armed Forces more than 8,000 helmets, 1,100 thermal imagers, more than 25,000 turnstiles and first aid kits for the army and Territorial defense forces, as well as 20 drones and more than 110 vehicles. Metinvest also supplied the Ukrainian army and defense forces with computer equipment, camouflage suits, and thousands of tons of fuel.
Metinvest's steel companies or partners manufactured and handed over to the Territorial Defense forces about 60,000 anti-tank hedgehogs, as well as more than 20,000 studded chains against wheeled vehicles and anti-air landing hedgehogs.
Victor and Olena Pinchuk Funds and Interpipe Company
The scale of activities of Victor and Olena Pinchuk Funds and Interpipe Company in terms of defense and humanitarian aid are huge. The costs have already reached more than $25 million. The funds and the company actively support the Armed Forces and the Territorial Defense, including their employees who were mobilized to the Armed Forces. Much attention is paid to humanitarian issues: the supply of food and hygiene products for residents of areas of active hostilities, as well as medicines and medical equipment. 39 hospitals in 15 cities of Ukraine received the necessary medicines and supplies, 8 hospitals – transport incubators for evacuation newborns in critical condition.
In particular, Victor and Olena Pinchuk Funds and Interpipe focused on the medical support. More than 50.5 thousand first aid kits for the military were handed over to the Ministry of Defense and the Ministry of Health, including turnstiles, Celox hemostatic agents and bandages. Another 77.5 thousand turnstiles and 32 thousand bandages were provided to the ambulances. In addition, more than 2,500 tactical first aid kits were handed over to hospital paramedics and territorial defense servicemen. Additionally, 7 armored ambulances were purchased.
Ferrexpo
In early March, the company set up a $1.5 million Humanitarian Fund to help local communities. Then, the company increased funding for its Humanitarian Fund to $12.5 million to support communities across Ukraine.
Ferrexpo Foundation provides logistics for humanitarian goods from European countries, purchases food, medicine and medical equipment, ambulances for hospitals in central Ukraine, utilities to rebuild affected areas, and provides humanitarian support to refugees. In addition, the company has allocated UAH 1 million of assistance to provide Mykolayiv region with water, the supply networks of which were damaged during the shelling.
The company also provided housing, a hotel, recreation facilities and dormitories, to accommodate about 2,000 refugees. Ferrexpo provides them with free accommodation, food, treatment and psychological support. There is also an opportunity for employment.
ArcelorMittal Kryvyi Rih
The company transferred $1 million to the National Bank's Relief Fund. The fundraising platform Unicef ​​raised about $3 million, after which the company increased this amount to $6 million. ArcelorMittal has also pledged $2 million to support humanitarian action by the government and the city, as well as to purchase medicines for Kryvyi Rih residents.
DCH Steel
Dnipro Metallurgical Plant (DMZ) donated rolled metal and scrap metal for defense purposes, and produced defense metal items. In particular, in April, the DMZ donated materials worth more than UAH 2 million to defend the city. The motor transport shop handed over trucks and cargo and passenger cars to the Armed Forces, and dozens of tires to strengthen the checkpoints.
DMZ has a humanitarian aid headquarters, where Dnipro residents and steelmakers bring clothes, medicines and other necessary items. All collected items are handed over to the Armed Forces, the National Guard, the Territorial Defense Forces, medical institutions and displaced people. In addition, the plant has housing for migrants.
Rudomain
As part of the humanitarian program, Rudomain donated UAH 2 million to help children with special needs affected by the war. Rudomain also took an active part in the preparations for the defense of Kryvyi Rih and Dnipropetrovsk region, having involved 250 employees and 42 units of equipment. The company handed over excavators, bulldozers, cranes, fuel tanks and other equipment. In addition, Rudomain provided sand, gravel and metal to organize a reliable defense of the city. In total, the company donated UAH 15 million for the needs of the Armed Forces and Territorial Defense.
Centravis
The Centravis Foundation has been helping hospitals in Nikopol and nearby region for many years, and since the war started especially. In particular, medicines and other necessary items were donated to medical institutions, temporary accommodation was provided to displaced people. In addition, the company bought many necessities for the defense forces, and its volunteers prepared food for the fighters.
There was also a charity evening in Milan with an online auction, the proceeds of which were sent directly to the company's charity fund, and then to help the orphanage and families from Mariupol, who are now in Nikopol.
Taxes paid ahead
In addition of all said above, many mining & metals companies paid taxes ahead of time. Rinat Akhmetov's SCM and Ferrexpo Group paid UAH 1 billion of taxes to the central and local budgets each. ArcelorMittal Kryvyi Rih paid UAH 2.2 billion of mining tax in advance. Nikopol Ferroalloy Plant sent UAH 400 million Of Q1 2022 taxes ahead of schedule.
These choices were extremely important for the country, which according to official figures now has a monthly budget deficit of $5 billion. The funds can only be found abroad in the form of financial assistance. Although domestic business makes first steps for the work resuming.
In general, the cost of defense and humanitarian support varies depending on the size of the business, organizational capabilities and many other factors.
Mining & metals companies have once again shown themselves not only socially responsible but also patriotic. Their humanitarian aid and solid support of the people and the state should be an example for all companies in the world.
---
---