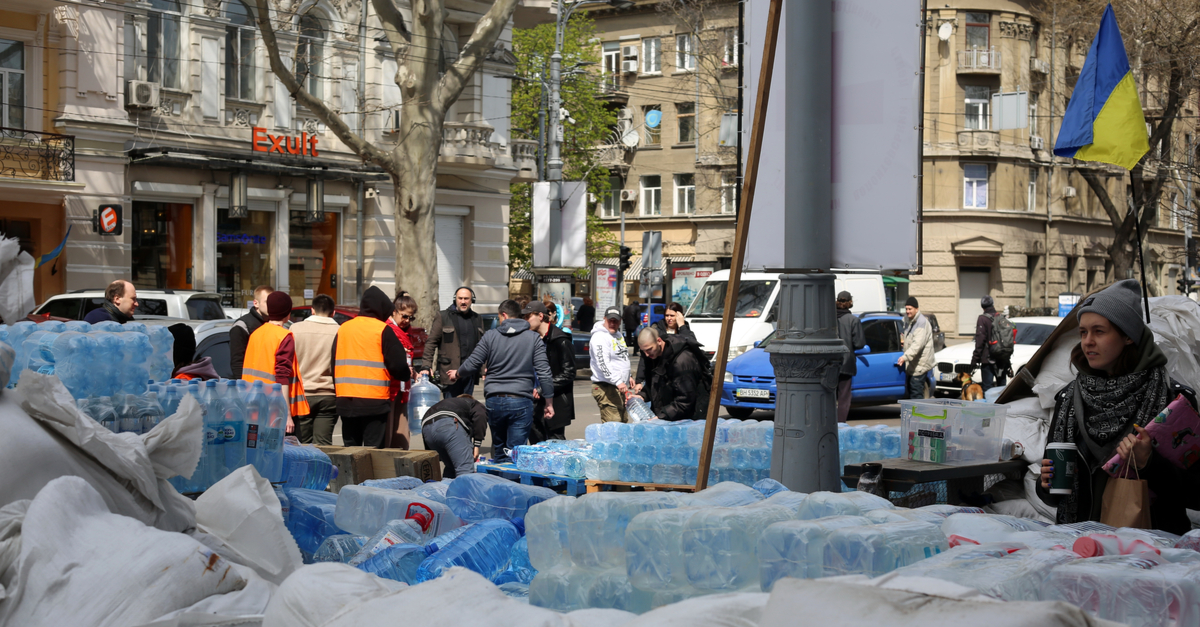 (c) shutterstock.com
As a result of rocket attacks in Mykolaiv two water supply facilities were damaged
Ferrexpo donated UAH 1 million to help provide Mykolaiv with drinking water as two water supply facilities were damaged during rocket fire, Espresso.tv reported.
"As a result of rocket attacks in Mykolaiv two water supply facilities which provided the city with drinking water were damaged. Due to the constant threat of repeated shelling, it was impossible to make a proper and full repair," the statement reads.
Ferrexpo will supply large drinking water tanks and provide technical support for the drilling of wells. The company agreed with the representatives of Mykolayiv to supply 150 tanks with a capacity of 1,000 liters each, 108 of which have already been brought to the city.
"Mykolayiv oblast is close to the humanitarian catastrophe due to the destruction of critical infrastructure and utilities, water supply and sewerage systems. We immediately focused our efforts on providing access to drinking water for local residents, as our Humanitarian Fund was created for such purposes," said Yuriy Khimich, Head of Corporate Social Responsibility at Ferrexpo.
GMK Center earlier reported that Ferrexpo, on March 7, started a Humanitarian Fund to support the communities in which the group's enterprises operate, as well as to help Ukraine as a whole and directed $1.5 million for this. And later send even more funds.
Ferrexpo is a Swiss iron ore company with assets in Ukraine. It produces and exports high quality iron ore pellets for steel production. The group is the largest producer and exporter of pellets in the post-Soviet region.
In 2021, the company kept the production of commercial pellets at the level of 2020, 11.2 million tons.
---
---