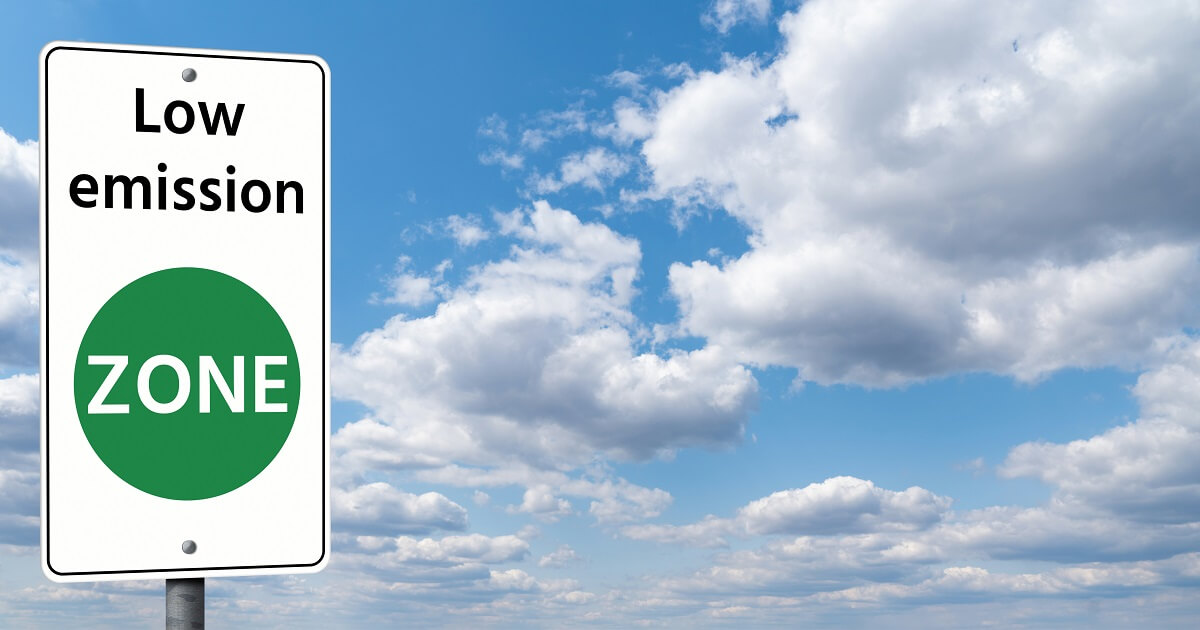 (с) shutterstock.com
Metallurgists consider electrometallurgy based on DRI and the use of hydrogen to be promising for reducing CO2 emissions.
The currently observed tightening of environmental requirements for industrial enterprises in a couple of decades should lead to a complete technological re-equipment of both the global and Ukrainian steel industry. In the next 10-20 years, most mining and metallurgical companies will largely have to completely abandon the technologies they use in favor of less harmful ones. Transformation will require huge investments. For the domestic mining and metallurgical complex, they are estimated at approximately at $25 billion . What Ukrainian companies plan to do to reduce CO2 emissions  and on the basis of what technologies – GMK Center studied.
Scrap Factor
Analysts at research firm Wood Mackenzie consider the use of scrap metal is a key factor in reducing CO2 emissions. Scrap is critical for electrometallurgy and less important for other steelmaking processes.
According to the WorldSteel Association, in 2020 the share of electrometallurgy in Ukraine was 5.5%, Russia – 32%, Europe – 42%, Turkey – 69%. To smelt 1 ton of steel in electric arc furnaces, 1.1 tons of scrap is needed, which means that to increase the share of electrometallurgy in Ukraine to 20-30%, an additional 3.3-5.5 million tons of scrap will be required.
In Ukrainian realities, relying on electric steel-smelting capacities with an eye on the use of scrap is a road to nowhere. Firstly, because in Ukraine there is not and in the coming years there will not be an additional volume of scrap in the amount of 3-5 million tons, extremely low . Secondly, even an increasing in domestic purchase prices to a parity level with world ones will not increase scrap collection by several times. Thirdly, the import of scrap from neighboring countries is limited by economic inexpediency, and in the future, most likely, it will not be possible.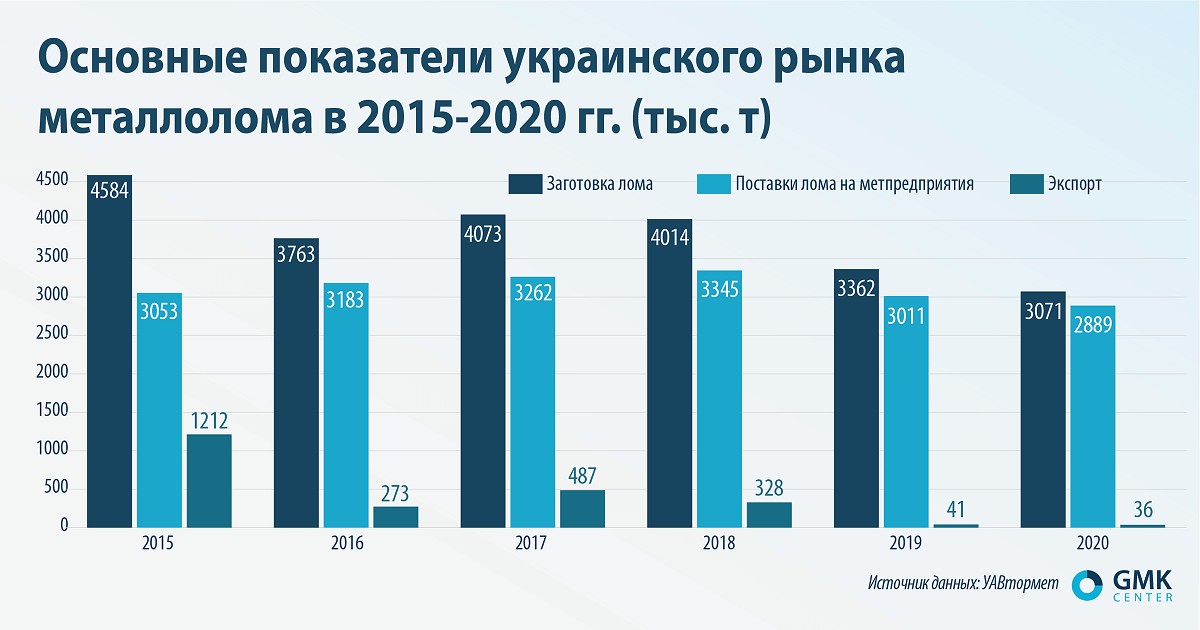 Scrap imports look like a fantastic option given the need to remain price competitive, the current and future restrictions on scrap exports in neighboring regions (EU, Russia) and the presence of Turkey as the largest regional consumer that won't stand up to the price.
Although market players talk about a shortage of raw materials, formally everyone has enough internal volume of scrap collection. The impossibility of taking from the domestic market what is not there forces the metallurgical companies look for other technological solutions, not relying only on scrap.
Ore Advantage
Of all Ukrainian steel companies, Interpipe is the best in terms of compliance with environmental requirements. The company's electric steelmaking facilities already meet European emission requirements. Even 10 years ago, the largest environmental investment in the country's industry was made in the form of the construction of the Interpipe Steel ESPK with related industries for a total amount of about $1 billion.
Nevertheless, even now, every Interpipe project from the $100 million investment portfolio has an environmental component without fail. For example, after the completion of the construction of a new thermal department at Interpipe Niko Tube in 2022, CO2 emissions will decrease by 2 times. In addition, investment projects such as a new wheel set assembly facility for the EU and US markets, as well as the construction of a new line for cutting premium compounds, are envisaged to reduce harmful emissions and improve energy efficiency. Other metallurgical companies will have to try hard and invest in their eco-modernization.
One of the advantages of Ukrainian metallurgy has always been called vertical integration. It will remain so in the future. Taking into account the presence of iron ore reserves, Ukrainian metallurgists will prioritize projects for the production of direct reduced iron (DRI), which will make it possible to obtain high-quality metal during steel smelting in electric arc furnaces, bypassing blast furnace processing.
Metinvest
Metinvest is already exploring the possibility of building in Zaporozhye or Mariupol single complex , consisting of direct reduced iron technology and electrometallurgical production for DRI processing. The company sees technological future for electric steel-smelting capacities and the use of hydrogen, where the raw material will not be scrap, but DRI, the raw materials for the production of which will be produced at Metinvest's MPPs.
Already at the Central GOK launched production of DR pellets with an annual capacity of 2.3 million tons, and in the future it is planned to launch a similar production at Nothern Mining and Processing Plant. The company estimates annual production of 4.5 million tons of steel, 8 million tons of direct reduced iron and 12 million tons of DR pellets after technological modernization.
Also, Southern Mining and Processing Plant, which Metinvest owns on a parity basis with the structures of Igor Kolomoisky, is preparing to enter the DR pellet market. This year SMPP send UAH 3 billion for the modernization of the enrichment section, as well as the development of a feasibility study for the construction of a new pelletizing plant for the production of high-quality pellets.
Until 2024, Metinvest plans to invest more than $430 million in environmental projects:
at Mariupol Metal Plant named after Illich – modernization of gas cleaning plants of foundries and a bunker rack of three blast furnaces, as well as gas cleaning of an oxygen-converter shop;
at Azovstal – reconstruction of the converters of the oxygen-converter shop and the aspiration system of the under-bunker room of the skip pit and the coneless charging device of blast furnace No. 4, etc.
ArcelorMittal
ArcelorMittal Kryvyi Rih is also looking in the direction of electrometallurgy and the use of hydrogen. These issues are currently being studied by the company, and specific decisions on the future use of technology have not yet been made.
The company plans by the end of 2023 to build a new pelletizing plant, which will produce pellets with an iron content of up to 68%. By the same date, AMKR plans to to complete reconstruction of blast furnace No. 9. After the restructuring, the raw material for the furnace, in addition to sinter, will be pellets from the new pelletizing plant.
However, the fate of the program "Steel Billion" , under which the company has taken on additional commitments to invest $1 billion in eco-modernization, may depend on the adoption / non-adoption of bill No. 5600. Also, the company has not yet decided on a list of possible projects within the framework of this program, since technologies are changing very dynamically.
Ferrexpo
Ferrexpo's main contribution to decabornization is the production of DR pellets with an iron content of 67%. Their output in the first half of 2021 increased by 28% to 135 thousand tons. This is less than 3% of the company's total production, but Ferrexpo plans to expand the production of premium pellets for export.
In its work, Ferrexpo actively reduces carbon footprint by partial replacement of natural gas with biofuels and use in production solar energy . The company has already launched a 5 MW solar power plant, and in the medium term it can expand its capacity to 250-1000 MW.
In general, the five-year program of the company's projects for 2021-2025. involves environmental investments in the amount of more than UAH 280 million.
Dnipro Metallurgical Plant
Since 2016 Dnipro Metallurgical Plant spent to reduce harmful emissions into the atmosphere, in particular CO2, more than 350 million UAH. This made it possible to reduce harmful emissions by 70-80%. These investments are aimed purely at eco-modernization and do not include funds for major repairs and technical re-equipment. In addition, the enterprise has an investment program in the amount of more than $400 million, which involves the construction of a continuous casting machine, a new rolling shop and a rolling mill, etc.
Technology choice
Ukrainian steel companies are still at a crossroads. Their plans for modernization and investment will largely depend on the availability of certain technologies. Now companies are monitoring the development and implementation of technologies. In particular, Metinvest is interested in technologies for the production of carbon neutral steel, capture, use and storage of CO2 , utilization of industrial gases, etc. In turn, ArcelorMittal Kryvyi Rih will be a little easier to decide on technologies due to their centralized implementation at other enterprises of the ArcelorMittal group.
At the R&D stage is the development of such technologies to achieve carbon neutrality: reduction smelting, carbon capture and use, DRI using hydrogen, electrolysis. Most of the largest metallurgical companies in the world are exploring the possibilities of the second and third directions.
In the medium term, one can expect development of such technologies :
by 2025 : processing of waste gases into chemical products, the use of biomass to partially replace coal, the use of hydrogen to replace PUT;
by 2028 : reduction melting with trapping;
by 2030 : CO2 capture for storage or processing, DRI production using hydrogen.
By 2070, the International Energy Agency (IEA) estimates that steel will be produced from either scrap or iron ore, using hydrogen, or using capture technologies.
---
---