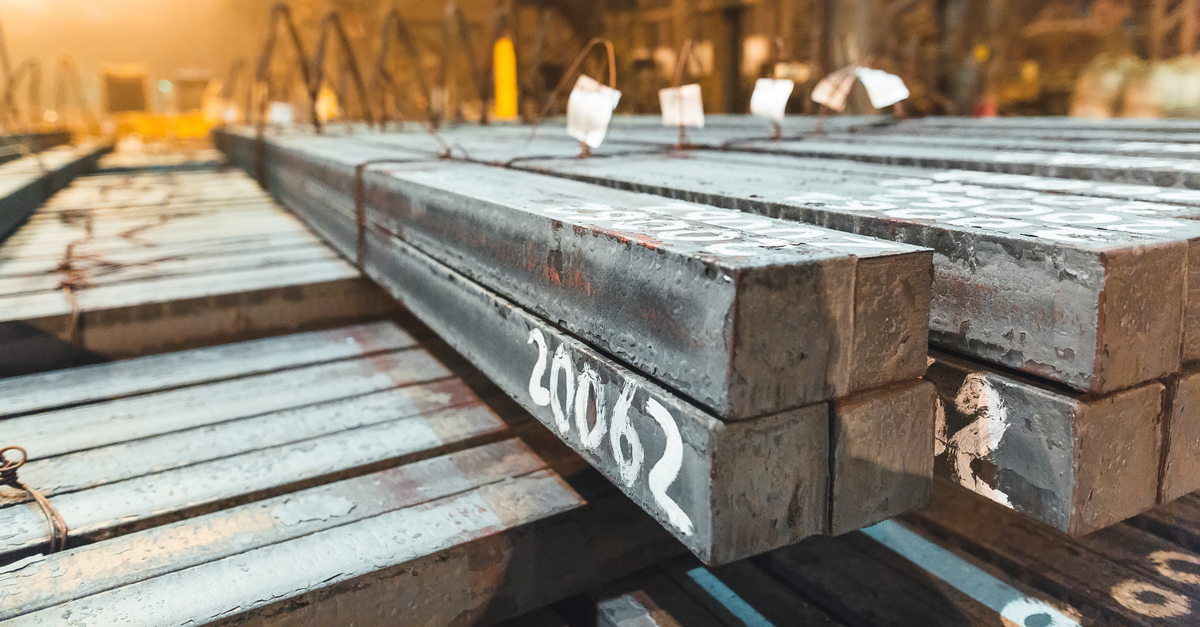 (c) shutterstock.com
Cheap Russian steel products lead to a drop in production and income of local manufacturers
The military aggression of the Russian Federation against Ukraine, the related interruptions in supplies and the short-term increase in prices did not in any way affect the policy of protectionism in the world – countries actively protect the domestic market and local producers. On the contrary, protectionism only intensified due to a change in the situation – a sharp drop in prices for steel products.
After the premium markets of the European Union, the United Kingdom and the United States were closed to the import of Russian steel, Russia began active exports to China, East Asian countries, India, Turkey and the MENA countries. Since April, Russia has been sending its steel products to these regions, providing discounts of 25-40%. Such an aggressive trade policy upsets the balance of the market and negatively affects local steel companies. As a result, production volumes and incomes of local steelmakers are falling.
Discounts and dumping
Driven into a corner by sanctions, Russia offers many types of products, including steel, at significant discounts on the world market. Everything looks as if Russia is alone at first offered discounted steel products, and then the buyers themselves started require discounts up to 40% from it.
It is beneficial for buyers, especially for processors – they actively purchase slabs, billets, and pig iron. In the spring, Turkey successfully replaced expensive scrap metal with a square billet at a discount from the Russian Federation. China was the main buyer of Russian steel: April deliveries of semi-finished products constituted about 400,000 tons, which is five times more than for the whole of 2021 (84,000 tons).
"All the countries where Russia has diverted its steel are often not very active in matters of trade protection. The only exception in MENA is Egypt and ASEAN countries. Instead, Turkey, on the contrary, stimulates the import of raw materials and semi-finished products in order to have advantages in the competitiveness of finished products that are exported. I think that Russian companies understand this well," says GMK Center chief analyst Andriy Tarasenko.
China and Turkey are simply taking advantage of the market situation in order to gain an additional price advantage against the background of high prices for raw materials and energy carriers. Both countries continue to protect their markets and limit access for Russian steel products to them. For example, Turkey recently extended anti-dumping duties on steel ropes and cables from Russia for five years. In other words, Turkish manufacturers are ready to buy semi-finished products, but they will not put finished steel products on their market.
Large steel-producing countries are not happy with such a policy of the Russian Federation, which leads to a decrease in income and profit from steel production. For example, the industry association of Iran blames Russia in significantly reducing local steel production due to dumping, which has caused Iran to lose traditional markets including China, South Korea, Taiwan and Afghanistan.
Availability of cheap Russian steel annoying also Indian steelmakers. According to SteelMint, since June, Indian buyers have ordered about 150,000 tons of hot-rolled steel from the Russian Federation. And this is happening at a time when Indian steelmakers were in a difficult position due to introduction of 15 percent export duty.
Implementation problems
There are many problems on the way to implementing trade barriers against steel dumping from the Russian Federation, most of which are of an organizational nature:
Long period of establishment of anti-dumping customs tariffs;
The need to collect legally significant information on the fact of dumping;
The need to conduct the investigation itself.
While, according to the statements of any country manufacturers, all these stages have passed, companies will have time to lose customers and income, and the fact of dumping may be leveled by other market factors or stop altogether.
"The effectiveness of protective measures depends on the efficiency of their implementation. In order to prevent the negative impact on the market of a dumped imports sharp flow today, it is advisable to introduce preliminary measures. For this, the first step should be to contact local companies with the relevant authorities to initiate an investigation. But not all countries use such a tool as "preliminary measures", says Andriy Tarasenko.
On the other hand, trade barriers are sometimes very difficult to implement. For example, if the traditional foreign customers of any company have switched to Russian steel products, then it is impossible to prevent this with valid legal instruments – the buyer is only exercising his right to buy goods from anyone.
Currently, the Taiwanese company China Steel Corp. collects arguments and evidence in case it is necessary to take measures against unfair trade behavior (dumping) in relation to Russian steel products. However, for now everything is limited to monitoring the situation.
An outrage, but not a trend
It is difficult to say with certainty whether anti-dumping investigations against cheap Russian steel products will become a trend. The first precedents have not yet acquired the format of a sustainable trend.
According to Bloomberg, steel billet manufacturers in Southeast Asia, which have become major suppliers to China in recent years, are already cutting production amid China's increased consumption of Russian steel products. If the possible anti-dumping efforts of Southeast Asian producers are joined by the actions of MENA steelworkers, Russia will face great difficulties.
Some experts claim that Russian steelworkers themselves will not be able to work for a long time in the mode of discounts. Sanctions, the strengthening of the ruble and the sharp increase in the cost of logistics make the production of certain types of steel products unprofitable. Yes, according to the results of June, the profitability of Severstal exports constituted -46%. Russia itself will soon stop selling its steel at non-market prices.
---
---