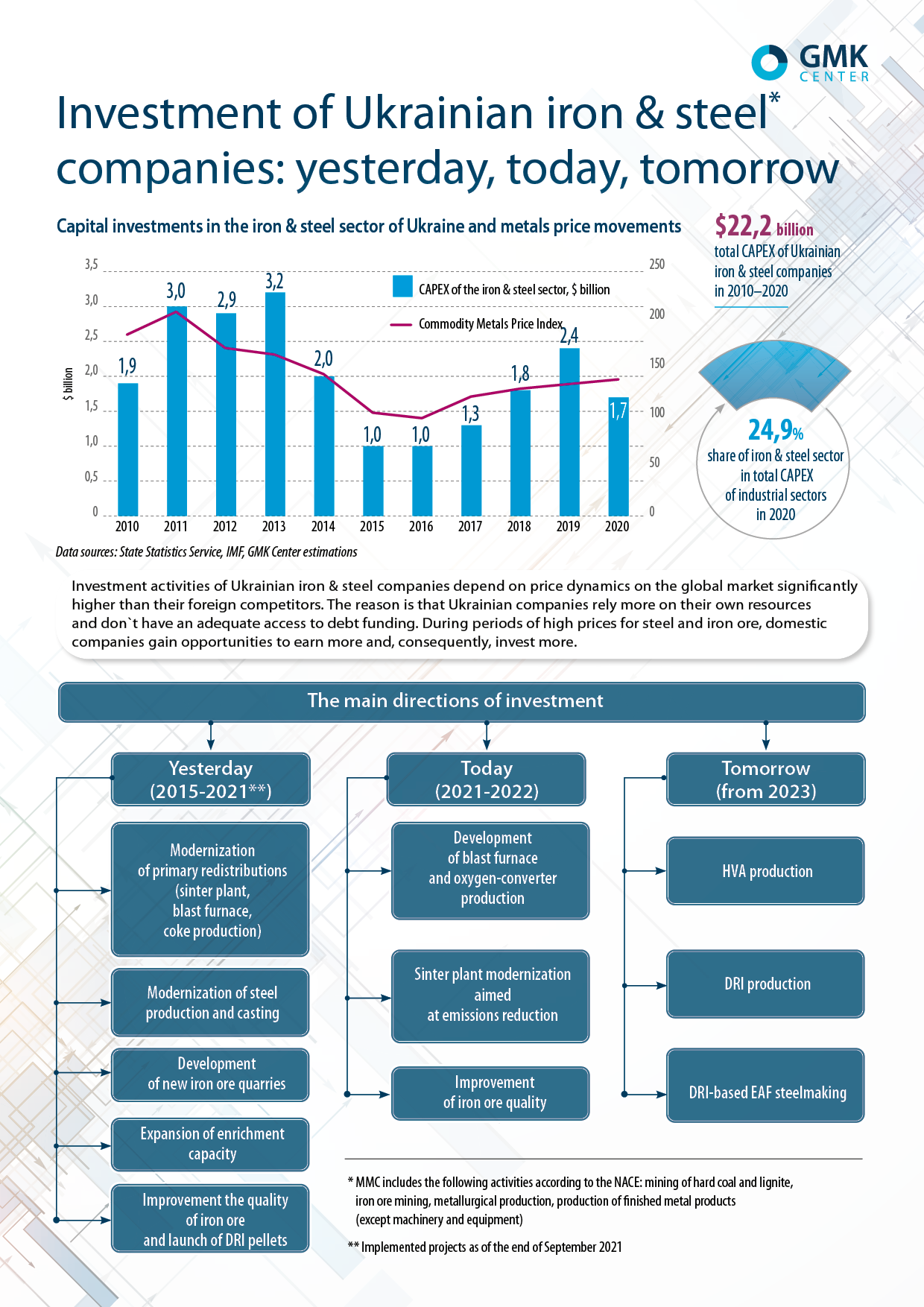 Average annual capital investment in the mining & metals sector has reached $2 billion in 2010–2020
Mining & metals companies are key investors in Ukraine's economy. In 2010–2020, an average annual volume of capital investment in the mining & metals sector amounted to $2 billion. During the crisis periods, investments never went below $1 billion.
These data were revealed in the study "Mining & Metals Sector of Ukraine: Investment in the Future" prepared by GMK Center in partnership with Interpipe.
Mining & metals companies of Ukraine steadily account for 25–30% of capital investment in industry and 7–11% of the total amount of capital investment in Ukraine. These amounts are prerequisite for introduction of new technologies, technical redesign of facilities, maintaining employment in the sector and export supplies, future tax revenues at all levels, mitigation of the environmental impact of steelmaking and ore beneficiation operations.
Almost 60% of all investment projects of steelmaking companies within the last five years were related to primary conversion, i.e. production of pig iron, steel, sinter ore and coke. This is because these operations are at the beginning of production chain and directly affect the quality and cost of finished products.
Mining & metals companies of Ukraine are currently finalizing implementation of projects aimed at modernization of primary conversion facilities and get increasingly focused on development of production of high value-added products and iron ore products that are necessary for the purposes of decarbonization of the steel industry (DRI pellets).
Read more about trends in capital investments in the full version of the study report.
---
---