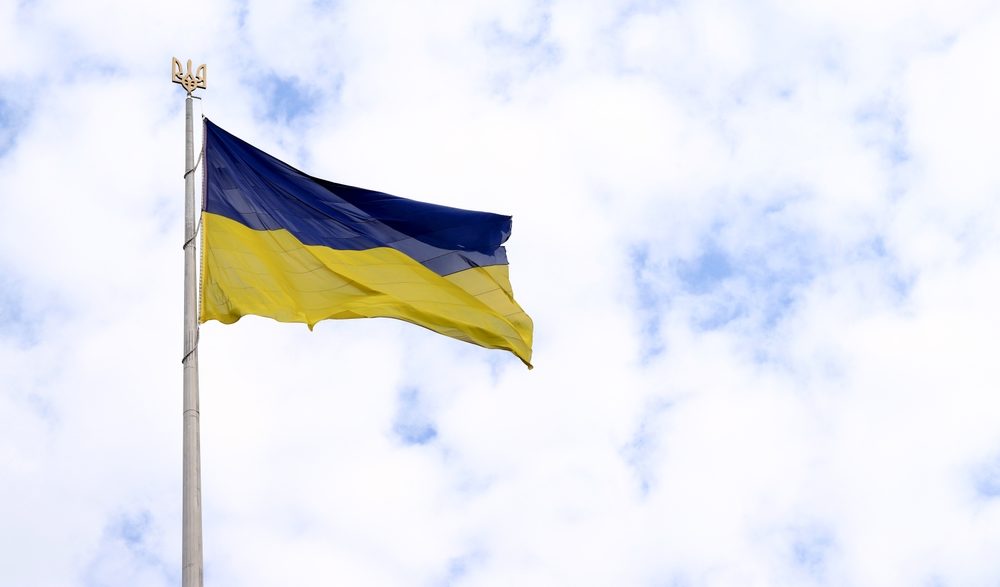 ICIT has established anti-dumping duties for coated rolled products, wire and pipes from China, as well as bars from Belarus
In the conditions of a full-scale war, Ukraine was not up to protecting the domestic market and conducting anti-dumping investigations. Ukraine actually suspended the anti-dumping investigations that began before the war against steel products from a number of countries. Only after a year and a half of the war, the Interdepartmental Commission on International Trade (ICIT) began to take measures to protect the domestic market, which Ukrainian business had been expecting for more than two years.
Flight delay
After the start of a full-scale war, the ICIT work was actually stopped. In 2022-2023 meetings were held several times, no significant decisions were made. Moreover, during this period, the ICIT did not launch any new investigations.
"During this period, the commission met several times and completed all special (protective) investigations without taking any measures. No significant decisions were taken in anti-dumping investigations, despite the expiration of the deadlines provided by law. This created uncertainty for business, and it was waiting for the ICIT to resume its full-fledged work on anti-dumping investigations that had begun even before the start of the war," earlier noted Olena Omelchenko, Partner at Ilyashev & Partners Law Firm, Head of International Trade Practice.
Steel investigations
Before the war, the work of the ICIT had impressive list of investigations and revisions of imports of steel products to Ukraine. With the start of full-scale hostilities, the investigations hung, and only in July 2023, progress began with the completion of ongoing investigations.
Pre-painted steel from China
According to the complaint of the Ukrainian producer of coated rolled products Module-Ukraine (in autumn 2021, Modul-Ukraine was acquired by Metipol) on December 14, 2020, an anti-dumping investigation was initiated on the import of coated carbon steel rolled products from China to Ukraine.
The investigation showed the presence of supplies of Chinese products to Ukraine at dumping prices and the fact of causing significant damage to national producers (Modul-Ukraine and Heavy Metal). According to its results, the ICIT introduced anti-dumping duties for a period of five years in the amount of 30.7-48.14% of the customs value, depending on the producer or trader. The decision of the ICIT dated 07/13/2023 enters into force 30 days from the date of publication.
"The introduction of anti-dumping duties against painted steel producers from China is not something extraordinary – absolutely all countries neighboring Ukraine have long been protected by duties or quotas. The fact of dumping for export transactions of steel products from China is a proven fact, but only now, having managed to show the prospects for the development of the entire industry, we were able to convince the state of this and get its important support," says Denys Risukhin, CEO of Metipol.
The consumption of rolled products with a polymer coating in 2022 fell by 55.4% y/y – to 152.5 thousand tons (in 2021 – 342 thousand tons). Due to the logistics factor, the share of imports of coated rolled products from Europe in the Ukrainian market increased to 37% (57 thousand tons) from 26% in 2021, while the Chinese one decreased to 33% (50 thousand tons) from 51% . Domestic production of rolled products with a polymer coating decreased by 38% y/y – to 37.5 thousand tons (in 2021 – 61 thousand tons), while Ukrainian producers increased their presence in the market to 18% from 11%.
Omelchenko believes that anti-dumping measures against imports of Chinese-made coated rolled products to Ukraine will be especially effective. For five years ahead, our domestic market will be protected from cheap and not always high-quality products from China. This will provide an opportunity to create a new industry in Ukraine – to build new production facilities for the production of rolled products with a polymer coating.
"Ukrainian producers got an excellent chance for development. As we stated before the investigation began, our group already has a plan to expand production capacity. We also expect an increase in domestic competition, as two more painting lines will be added to the three painting lines operating in Ukraine in the near future. The presence of a strong domestic producer will also pull up related industries – producers of raw materials," adds Risukhin.
In 2021, Ukraine imported from China 177.8 thousand tons of painted or clad rolled products (Nomenclature 7210 70), 23.7 tons of other coated rolled products (7210 90) and 1.4 thousand tons of painted or varnished rolled products (7212 40). According to Oleksii Didenko, head of the marketing department of UTS (Ukr-Tech-Service), Chinese rolled steel with a polymer coating was in demand in Ukraine only because of its cheapness. However, the quality of this product left much to be desired. Therefore, after the introduction of duties, Chinese products will completely disappear from the Ukrainian market.
In his opinion, the increase in duties for Chinese products gives a chance for the growth of production volumes for Ukrainian producers of coated coils, although this impact may not be so significant, since there are countries on the international market that are ready to offer coiled steel at more competitive prices and/or quality.
"Already, our company and many of our colleagues from the market of coated steel coils are replacing Chinese products with Indian ones. For example, JSW Steel is currently able to offer a higher quality product at a lower price. Therefore, if Ukrainian producers want to compete successfully, they will have to keep prices below imports. Domestic could not compete on price with a Chinese producer. Will it be able to compete with the Indian – time will tell. Also, we do not forget that Turkish producers quite tightly occupy the mid-price segment on the Ukrainian market. In terms of price/quality/service, their offer is superior to that of local producers. The high-price segment traditionally includes coiled steel from Europe, South Korea, etc. The product of domestic producers of coiled steel will compete in the low-price and mid-price segments," explains Oleksii Didenko.
Bars from Belarus and Moldova
An anti-dumping investigation into the import to Ukraine of bars made of carbon and other alloy steels originating from the Republic of Belarus and Moldova was initiated following a complaint from the ArcelorMittal Kryvyi Rih steel plant dated September 24, 2021.
During the investigation, it was found that the import of these products causes damage to domestic producers due to dumping prices. As a result, the ICIT established anti-dumping duty rates from 47.31% to 79.27% ​​for Belarusian exporters and 13.8-35.37% for Moldovan ones. In particular, for the Belarusian Steel Plant the duty is 47.31% of the customs value, and for the Moldovan Steel Plant (MSP) – 13.8%. The decision of the ICIT dated 07/13/2023 enters into force 30 days from the date of publication.
The results of this investigation will have minimal impact on the Ukrainian domestic market. Firstly, due to the war, border closures, imports of rebar and wire rod have fallen sharply. Customs statistics show a drop in imports of bars from Belarus and Moldova in 2022-2023. In particular, import statistics for consolidated commodity codes (Nomenclature 7213, 7214, 7227, 7228), which were investigated, show a sharp drop in imports from Belarus in 2022 – by 86.4%, to 1.35 thousand tons from 9.95 thousand tons in 2021. In 2021-2022 imports of rebar from Belarus amounted to only 4.7 thousand tons. In 2023, there was no import from Belarus under the indicated codes at all – due to the war with the Russian Federation, the border with this country is completely closed.
Approximately the same drop in the import of bars was observed from Moldova – in 2022 it decreased by 73.6%, to 12.5 thousand tons from 47.4 thousand tons in 2021. In the first half of 2023, this figure dropped further to 2.35 thousand tons.
In addition, also due to the war, the consumption of rebar fell the most in the steel-roll segment. According to Vartis forecasts, rebar consumption in 2023 will be 350-400 thousand tons. For comparison: in 2021 it was at the level of 950 thousand – 1 million tons.
Steel wire from China
An investigation into the import of silicon-manganese wire from China to Ukraine was initiated following a complaint from PJSC PlasmaTech dated April 23, 2021. It proved the presence of Chinese imports at dumping prices, which caused damage to the national manufacturer.
As a result of the investigation, the ICIT introduced anti-dumping measures for a period of five years at a rate of 32.6% of the customs value of the goods. The decision of the commission dated 07/13/2023 entered into force from the date of publication.
In 2021, China exported 3.76 thousand tons of silicon-manganese steel wire (Nomenclature 7229 20) to Ukraine, while the total import of thes products was 7 thousand tons.
"Regarding the wire investigation, it can be noted that the domestic market for this product is not so large. But Ukrainian producers have been waiting for a decision on the results of the investigation for more than a year. The adoption of an anti-dumping duty against imports from China is critical for Ukrainian producers. In anticipation of restrictive measures, they produce goods at a loss, compensating for financial losses through the release of other products," emphasizes Omelchenko.
Seamless pipes from China
An anti-dumping investigation is under way on imports of seamless cold-drawn and cold-rolled steel pipes from China (Nomenclature 7304 31, 7304 51) to Ukraine. Relevant ICIT's message was published on 1 September 2021. It was supposed to be completed by September 2022. A complaint about the dumping prices of Chinese producers was filed by the Interpipe Niko Tube plant. Previously, the ICIT established evidence of dumping by Chinese producers.
"Anti-dumping measures in relation to cold-rolled seamless pipes from China (Nomenclature 7304 41 00 90, 7304 49 93 00, 7304 49 95 00) have already operate (from June 2020 to June 2025). The investigation into Chinese cold-drawn and cold-rolled pipes has not yet been completed, we are waiting for its results," notes Omelchenko.
The price of the issue in this investigation is approximately 6-7 thousand tons of pipes per year. Customs statistics show that imports of pipes from China in 2022-2023 remained at a fairly high level. In particular, the import of seamless pipes from China under the consolidated commodity code (Nomenclature 7304), which is under investigation, shows a decrease in 2022 by only 8.2% – to 6.1 thousand tons from 6.65 thousand tons in 2021. In the first half of 2023, Ukraine imported another 4.3 thousand tons of this product.
Protective terminals
Completion of anti-dumping investigations started before the war is a positive step for national producers.
"Undoubtedly, the decision of the ICIT is important and long-awaited for Ukrainian producers. Of course, the decisions would have had a greater effect on domestic producers if they had been adopted a year and a half ago. But the war has made its own adjustments to the work of the ICIT, and the fact that decisions are being made today indicates the need to protect and help national producers in the next 5-year period. The decisions taken by the ICIT on coated rolled products, steel wire, rebar will help national producers compete in the domestic market. In my opinion, it should be noted that the Ministry of Economy and the members of the Commission made a state-important decision, completing the process with the application of high duties, despite the missed deadlines," emphasizes Omelchenko.
At the same time, new investigations will already take into account the post-war realities of Ukrainian steel industry. In particular, no imports of steel products from the Russian Federation and Belarus, the impossibility of investigations against European and, possibly, Turkish suppliers due to geopolitical factors. Earlier, the EU, the US and other countries abolished import duties on Ukrainian products.
The role of imports of steel products for the domestic market of Ukraine has increased due to changes in the structure of production of steel products and the loss of steel capacities in Mariupol. As a result of the war, Ukraine has become import-dependent for certain items of steel products (for example, thick sheets), it is impossible to quickly cover the needs for a number of items of rolled products, and none of the ministries will deal with such imports.
"It is important for the Interdepartmental Commission on International Trade to work out procedures that will allow it to work smoothly and make decisions to protect the domestic market. In this regard, the resumption of work under martial law is a positive signal. In the EU and the US, anti-dumping investigations are carried out more clearly and systematically, with the application of preliminary protection measures before the announcement of the final decision. Ukraine needs to adopt the best practices from our partners," sums up GMK Center analyst Andriy Glushchenko.
---
---