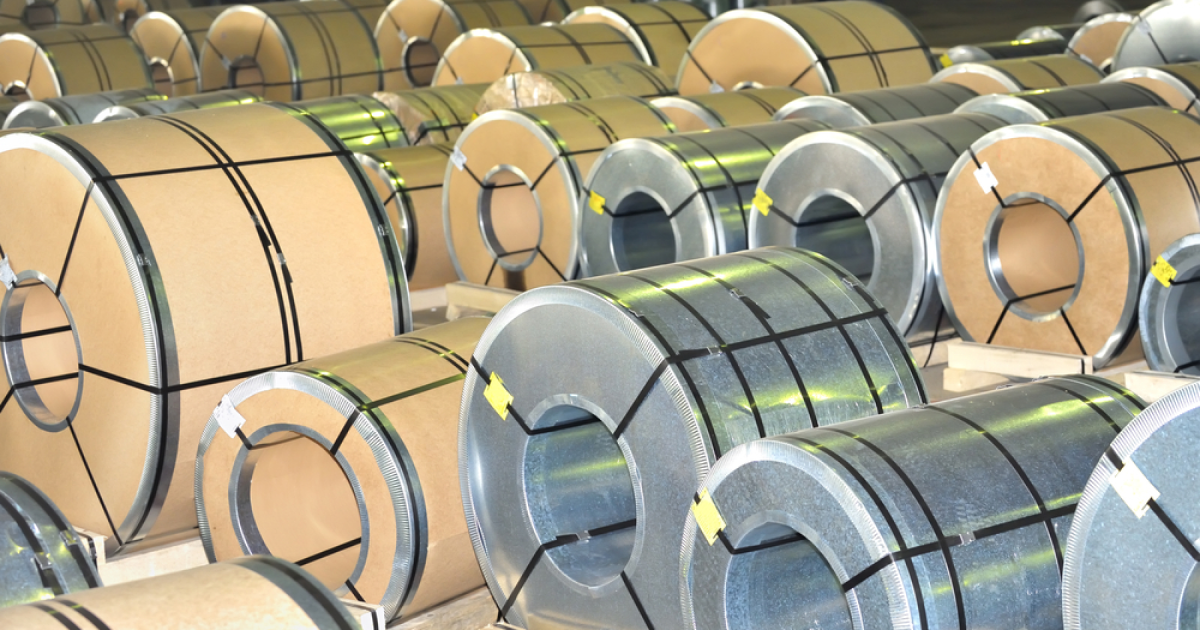 Rolled steel with polymer coating
Due to logistics, the specific weight of European rolled steel increased from 26% to 37% in 2021, and Chinese – fell from 51% to 33%
The volume of visible consumption of rolled products with a polymer coating in Ukraine in 2022 fell by 55.4% y/y – to 152.5 thousand tons (in 2021 – 342 thousand tons). The last time such a level of demand was recorded was in 2010.
Denys Rysukhin, director of Metipol, said about it during an open meeting of the Committee on roofing, facade structures and light steel thin-walled structures of the association «Ukrainian Center of Steel Construction».
Domestic production of rolled products with a polymer coating decreased by 38% y/y – to 37.5 thousand tons (61 thousand tons in 2021). The volume of exports decreased by 44% y/y – to 11.1 thousand tons (20 thousand tons in 2021).
According to him, in 2022 there was a noticeable change in the structure of the domestic market of rolled products with a polymer coating:
China's share decreased from 51% to 33% in 2022;
the specific weight of European rolled steel increased from 26% to 37% in 2021;
Ukrainian producers increased their presence in 2022 from 11% to 18%.
"The closure of Ukrainian ports affected imports from China, but this is a temporary phenomenon. In December 2022, imports from China exceeded 2.5 times (9.6 thousand tons against 4 thousand tons) imports of rolled polymer from Europe. The leadership of the European steel is connected with the availability of the shortest logistics arm and the fall of the euro against the dollar," explained Denys Rysukhin.
Key expectations from the market in 2023 are as follows:
the return of Chinese products dominance due to low prices;
the expectation of an increase in the price of products in accordance with the replenishment of profiling companies' warehouses;
the impossibility of forecasting the level of demand due to hostilities;
the consequences of the earthquakes in Turkiye will not globally affect the state of the market, only the timely execution of some orders.
As GMK Center reported earlier, the volume of galvanized rolled steel consumption in Ukraine in 2022 decreased by 44% y/y – to 172 thousand tons (in 2021 – 308 thousand tons). At the same time, domestic production of rolled steel with galvanized coating decreased by 74% y/y last year – to 127 thousand tons (in 2021 – 493 thousand tons).
---
---