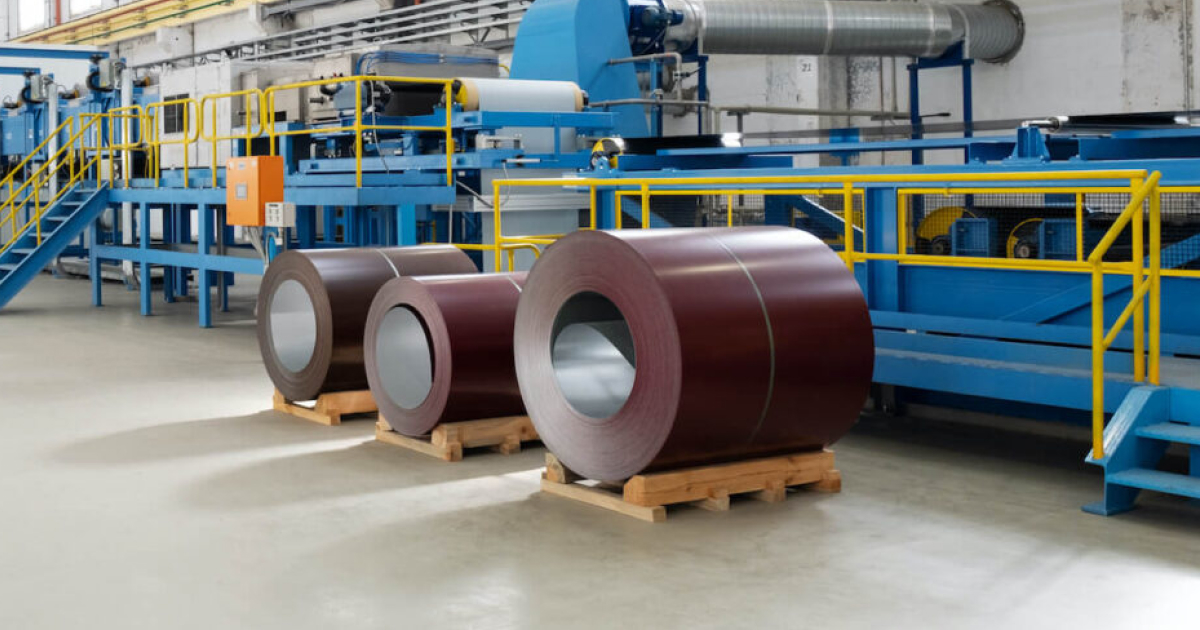 Coated rolled products
The anti-dumping duty will be applied during the next 5 years in the amount of 30.7-48.14% of the customs value
The Interdepartmental Commission on International Trade (ICIT) has introduced final anti-dumping duties on imports into Ukraine of rolled carbon steel with a coating originating in China. This is stated in the notice of the Cabinet of Ministers' Gazette Government Courier.
The anti-dumping investigation was initiated based on the complaint of the Ukrainian producer of rolled products with a coating Modul-Ukraine dated 14.12.2020. The object of the investigation is flat rolled carbon steel, clad, with galvanic or other coating (Nomenclature 7210 70, 7210 90 and 7212 40).
The research was carried out in the period 01.01.2017 – 31.12.2020, and the investigation – 01.01.2019 – 30.06.2020. The companies Modul-Ukraine and Heavy Metal were identified as the national producers of these products, since their share in the total production of the product was more than 50%.
During the investigation period, it was determined that China supplied the relevant products to Ukraine at dumped prices. The share of Chinese products in total imports was significant and reached 51-61%. In addition, the financial and economic indicators of national producers deteriorated during the research period.
Thus, it was decided to apply anti-dumping measures against the import of Chinese-made rolled products into Ukraine for a period of 5 years. The size of the duty varies at the level of 30.7-48.14% of the customs value, depending on the producer or trader. The lowest tariff will be applied to Shandong Hwafone New Materials – 30.76%.
The decision of the Commission dated 13.07.2023 enters into force 30 days after the date of publication of the notice.
During 2021, Ukraine imported from China 177.8 thousand tons of painted or coated rolled products (Nomenclature 7210 70), 23.7 tons of other coated rolled products (7210 90) and 1.4 thousand tons of painted or varnished rolled products (7212 40).
Olena Omelchenko, partner of the law firm Ilyashev and Partners, head of the international trade practice in the GMK Center column, noted that after the start of the full-scale war, Ukraine actually suspended anti-dumping investigations against steel products from a number of countries that had been started before the war. Now business is following with interest the resumption of work of ICIT.
In particular, the commission worked to complete investigations into coated steel, wire and pipes from the PRC, as well as bars from Belarus. Currently, it makes sense to take restrictive measures against goods from Belarus, China, and India, which harm national producers. The possibility of introducing tariffs on Turkish products is also being considered.
---
---