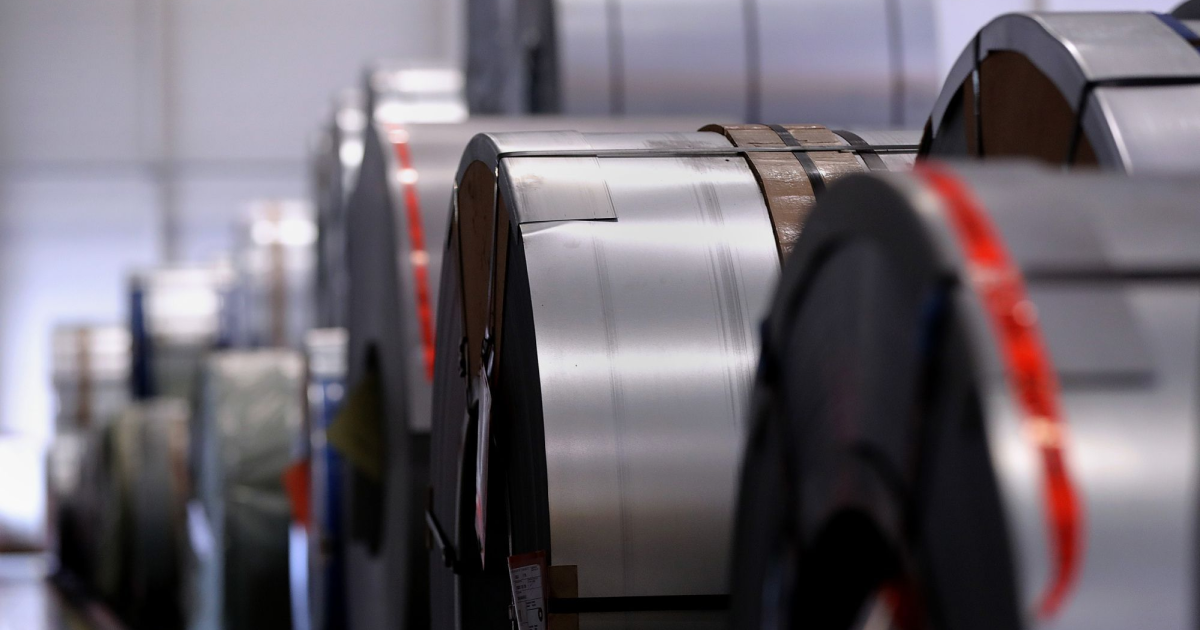 Also, the rise in energy prices and the war in Ukraine put the ambitious green transition of European steelmakers on pause
The energy crisis in Europe has created new opportunities for steel producers from Southeast Asia. Eurometal writes about it with the reference to Fastmarkets.
European steelmakers, as the publication's sources reported, are increasingly turning to steel imports from Asia amid rising energy costs and barriers to imports from the Black Sea region. In particular, semi-finished steel products are not subject to import duties or quotas in the EU.
At the same time, long products from the Asian region is considered as replacements for Turkey-origin products, whose costs are also increasing sharply due to the energy prices. Despite this, Turkey regularly uses all available EU import quotas.
Cheap market
Asia has become a cheaper market for receiving products, because it does not directly reliant on supplies of Russian gas via the Nord Stream 1 pipeline. Some countries, such as India and China, have even benefitted from purchasing Russian coal at lower prices in recent months.
According to Fastmarkets, over the past few weeks, the semi-finished and long steel sales from Southeast Asia to Europe were estimated to total more than 100,000 tons. In particular:
BF-based steel mills in Malaysia and Indonesia recently sold steel billet at $515-525/t FOB. Buyers are from Germany or Poland. At least 30,000 tons was sold from Indonesia to Germany and Poland;
The same BF mill in Indonesia sold a 10,000-tons of billet at a price of $515/t FOB. According to sources, the cargo is intended for a Turkish steel producer.
The lower prices are due to falling costs for bulk freight because ships were widely available. The freight cost for large vessels containing steel shipped from western India to Europe was quoted at $80/t.
Asian win
Agreements with Europe and Turkey have helped steel mills in Southeast Asia raise prices for steel products, despite sluggish demand for imports in their region.
"The Indonesian and Malaysian steel producers are already sold out of October-shipment rebar cargoes, which is why they are not urgently looking to sell rebar into Southeast Asia and can wait for November-shipment negotiations to start," notes a Fastmarkets source in Singapore.
According to GMK Center analyst Andriy Glushchenko, Asian producers received an additional opportunity to sell their products to the EU at the beginning of the Russian Federation's invasion, when Ukraine stopped supplying its semi-finished products to the European Union.
"European plants had to look for new suppliers, and China became the main candidate. However, high logistics costs for transportation from Asia should be taken into account. So if Asian producers have an advantage, it is not significant. In addition, the EU has a system of import quotas, so they will not be able to import an unlimited amount of steel products from Asia to the European Union," the expert noted.
Price increase in Europe
Due to the unprecedented rise in electricity prices, steel mills in Europe have started raising their prices. For example, at the end of August 2022, ArcelorMittal announced a price increase of €50-100/t for all coils and €100/t for long products. However, the situation in the European market has worsened recently. Therefore, buyers are unlikely to support a huge increase in prices, especially in the flat steel sector, Fastmarkets sources note. As a result, European mills started to cut their output in an attempt to balance the market.
As the publication notes, the offer on the wire rod market has also changed.
In 2021, according to the European Steel Producers' Association EUROFER, the total wire rod imports to the EU amounted to 2.8 million tons.
The main wire rod suppliers to the EU in 2021 were:
Turkey – 347.7 thousand tons (13% of total imports);
Russian Federation – almost 331 thousand tons (12%);
Belarus – 225.6 thousand tons (8%);
Ukraine – 194.7 thousand tons (7%).
The Russia's war against Ukraine has changed trade flows drastically. Due to the war, Ukraine is cut off from its main seaports (in Odesa and Mariupol). An alternative to the export of steel products by sea has become rail and road transportation. However, the amount of exports decreased. In March 2022, the European Commission imposed a ban on imports of finished steel products from Russia and Belarus. As a result, these countries did not receive new import quota volumes for the second quarter of 2022.
European buyers are now booking cargoes of steel products from countries that do not have individual quota allocations, such as India, Indonesia and Egypt. In particular, Indonesia has increased its wire rod deliveries to the EU significantly. In the first six months of 2022, Indonesia exported 65.1 thousand tons of wire rod to Europe, while for the whole year of 2021 – only 27.1 thousand tons. In January-June 2022, India delivered 69.1 thousand tons of wire rod to the EU in comparison with 23.88 thousand tons for 12 months of 2021.
A forced pause
Rising energy prices, declining Chinese investment and the war in Ukraine have slowed global steel production. BusinessUpdate writes about it. These factors also forced European steelmakers to put the green transition on pause.
According to the World Steel association, which unites 64 producing countries, in the first half of 2022, world steel production fell by 5.4% y/y – to 1.1 billion tons.
In particular, according to Marcel Genet, a steel expert and founder of Laplace Conseil, until last year all steel producers present in Europe, including ThyssenKrupp, Tatasteel and ArcelorMittal, agreed to an orderly green transition of the industry. It was about the gradual decommissioning of old coal blast furnaces, which emit approximately 2 tons of CO2 per ton of produced products. Thanks to this, the steel industry could cut emissions in half by 2040.
The next step would be switching to green hydrogen instead of gas. This plan was confirmed by the European Commission. But the war in Ukraine stopped all these scenarios, because the price of natural gas has increased tenfold over the past year. According to Marcel Genet, currently all European projects for the development of steel production have been temporarily stopped.
"Decarbonization is a gradual process that does not have a specific time frame. Technologies that can truly make steel production carbon neutral are expected to appear no earlier than 2030. All we see now are R&D projects. The problem may be that natural gas is needed to reduce CO2 emissions in the short term – there is no green hydrogen for DRI production yet. And there may be problems with gas supplies," GMK Center analyst Andriy Glushchenko notes.
The expert says that it is currently difficult to make forecasts regarding European projects for the decarbonization of industry, because it is not known how long the energy crisis will last.
According to the materials of Eurometal, BusinessUpdate
---
---