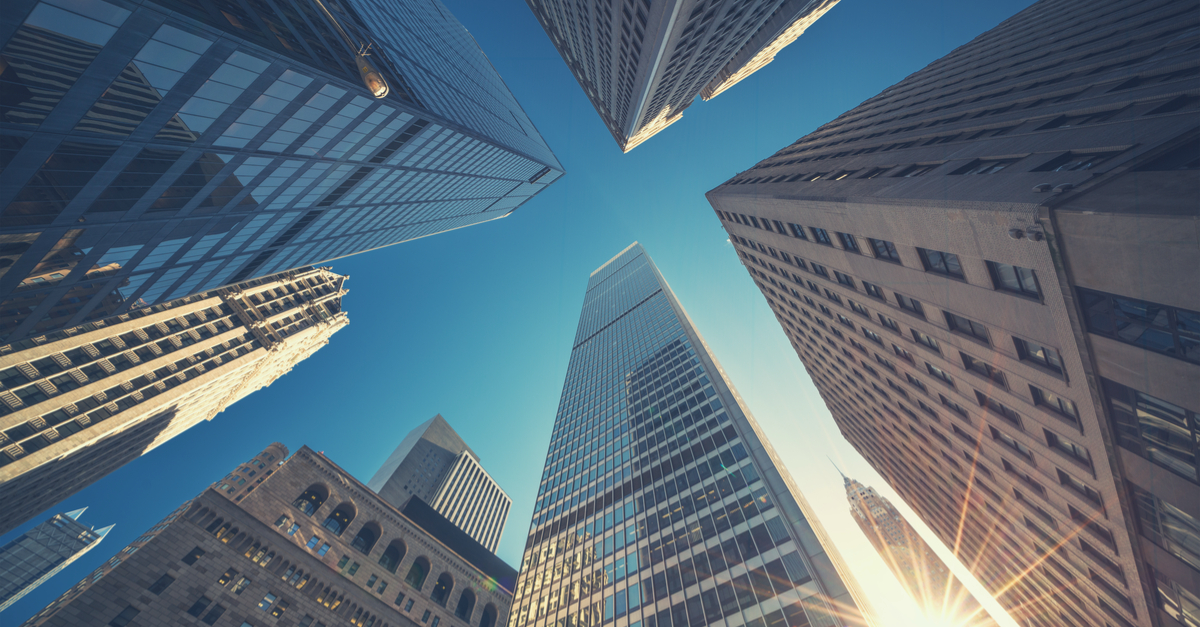 Over 100 thousand tons of steel structures per annum is used in non-residential construction.
Since the beginning of the year, the growth rate in the construction sector has been increasing each month. In March 2019, according to the State Statistics Service the amount of completed construction works increased by 29.7%, up to UAH 11.5 billion, as compared to the same period of the previous year.
In the span of just three months, the amount of works in the construction industry increased to UAH 26.5 billion. It is by 24.3% higher than in the first quarter of 2018.
As in the previous periods, building construction accounted for more than a half of the structure of the sector. Its volume amounted to UAH 13.7 billion.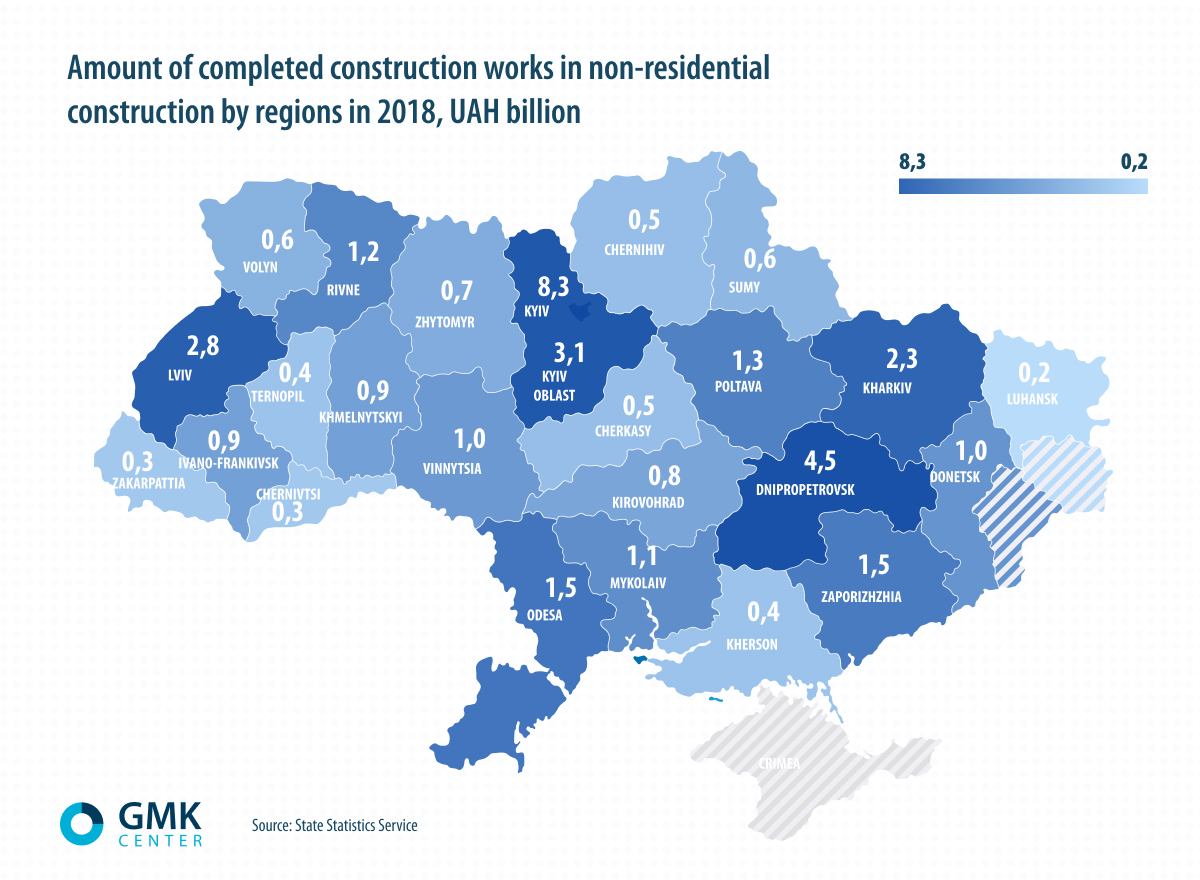 In the building construction segment, the share of non-residential construction was higher than that of residential construction. During the first three months, its volume reached UAH 7.4 billion. It is by 33% higher than in the first quarter of the last year.
The construction sector needs are believed to make up to 80% of the domestic steel products market. GMK Center decided to find out how much and which rolled products are used by Ukrainian developers. In our first publication on this subject, we decided to focus on the non-residential construction segment.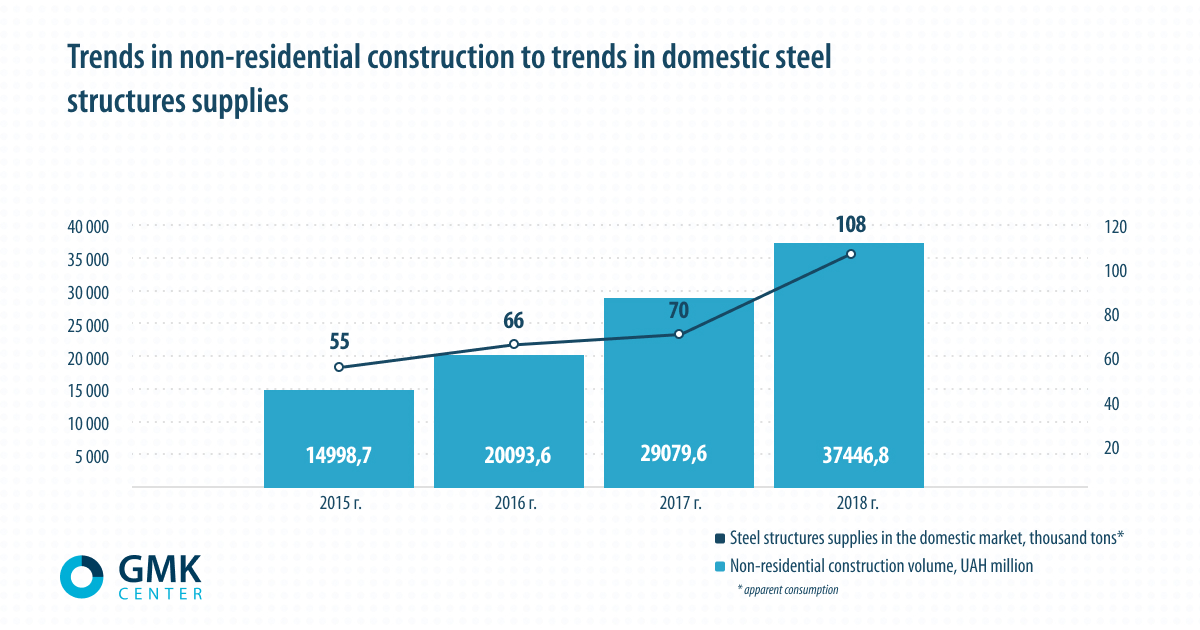 Basis of non-residential construction
According to the Ukrainian Steel Construction Center (USCC), in 2018, steel structures consumption reached the level of 2012–2013 and amounted to 108 thousand tons (+54% compared to 2017). The overall production increased due to the growing segment of steel structures used in general construction.
"According to the USCC estimates, apparent consumption of steel structures in the Ukrainian construction sector amounts to over 100 thousand tons. Given that consumption of steel structures in residential construction is low, it can be assumed that most steel structures were used in non-residential construction. In general, we believe that the share of steel in non-residential construction is around 40%," says Viacheslav Kolesnik, Executive Director of the USCC.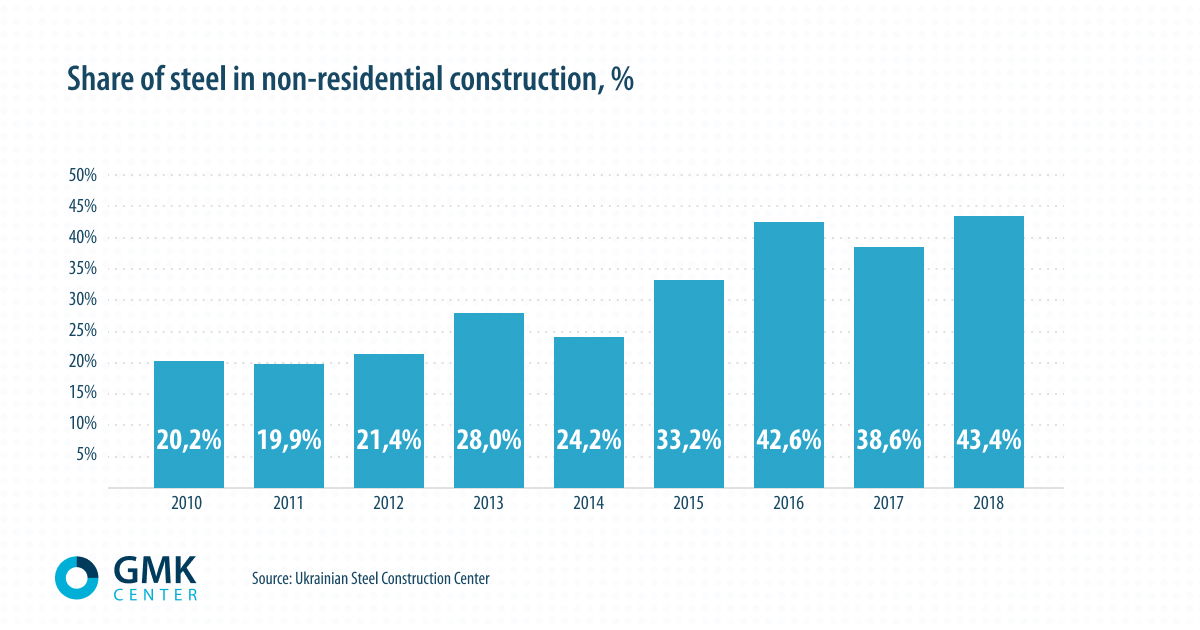 According to the USCC explanations, the logic of the process is the following: first, the macroeconomic situation improves (GDP growth), then the demand for design and steel structures increases with a certain time lag. The Ukrainian market of steel structures is tied to investment in non-residential construction as this sector consumes the largest volume of steel.
According to Metinvest, most domestically produced steel structures are made of the company's initial materials. Therefore, the specifics of non-residential construction make it easier to evaluate metal consumption.
What is used in construction?
Ukrainian plants use a wide range of steel products to make steel structures. According to the survey of steel works conducted by the USCC, hot-rolled sheets accounts for around a half of supplies.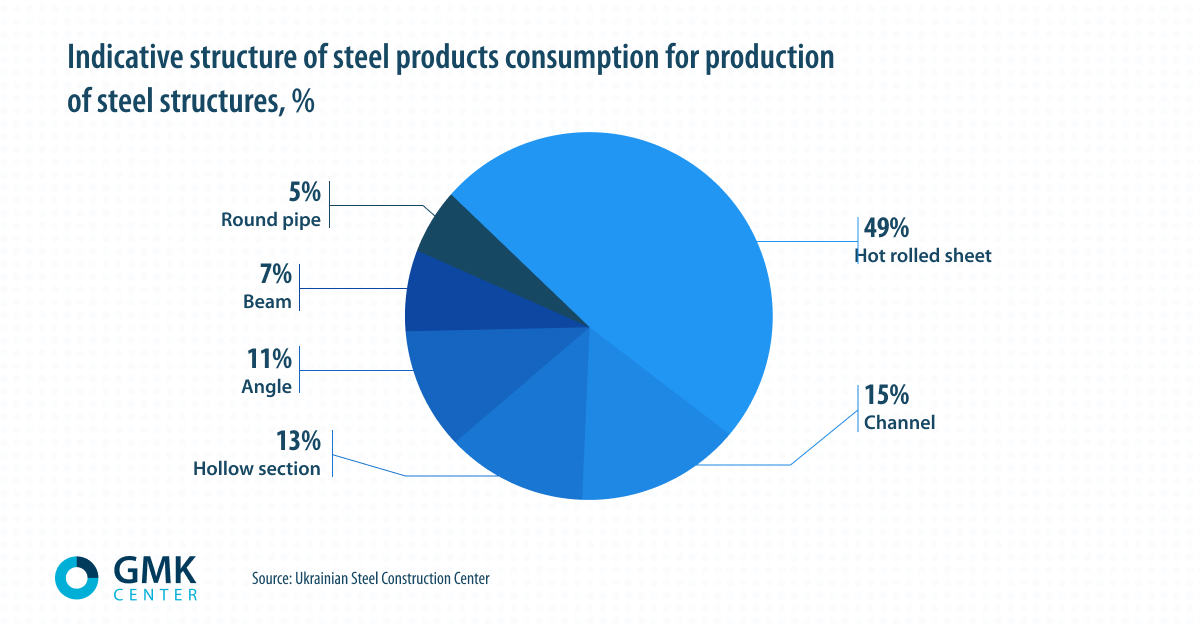 The residential construction sector mainly uses finished steel structures supplied by manufacturing plants.
"In general, we tend to buy finished steel structures from manufacturing plants as it is technically impossible to make a complete building off factory environment," explains Yuriy Vyniar, Development Director and Co-Founder of ArtBudService LLC.
In addition, it is important to mention that, according to the law, each finished steel structure must have a conformity certificate. It can be issued only by relevant certified organization with relevant personnel.
"It is preferable to make steel structures from steel sheet of different thickness. It is easier, but a bit more expensive, to make them of long products (pipes, channels, I-beams, etc.)," adds the Development Director of ArtBudService LLC.
As for hot-dip galvanized coil, the demand for it in Ukraine is mainly created by construction companies. In our country, the construction sector accounts for 88% in the hot-dip galvanized coil consumption structure, which is equivalent to around 276 thousand tons.
In 2019, according to the forecasts of market actors, consumption of hot-dip galvanized coils in Ukraine may rise by another 5%. Still, it is almost impossible to determine the amounts of hot-dip galvanized coils consumed in residential construction and in non-residential construction.
In addition, one should take into account that the non-residential construction sector also uses metalware and various steel products, including fences, drip caps, structural and building components etc.
Project dependence
It is impossible to build permanent structures, such as shopping malls or office centers, without rebar and various steel products. According to GMK Center's estimates, around 1 million tons of rebar are consumed in domestic construction.
"Just to imagine consumption volumes, let's take, for example, construction of a modern multi-functional business center plus an underground parking with an area of around 30 thousand sq. m. Over 2 thousand tons of rebar are needed for the reinforced concrete framing of such building. In addition, metal frameworks are used for facades and light glass partitions," says Anna Iskierdo, Director of АIMM design company.
Specific amount of metal per structure in non-residential construction depends on many factors, so, basically, there's no such thing as a "standard specific amount of metal." According to Viacheslav Kolesnik, the average specific amount of metal in the Ukrainian construction sector is around 54 to 55 kg/sq. m.
"Metal consumption depends on many factors, including complexity of a building, its location, external stress (snow, wind), dead load of a building, service load etc. The average weight of a single-storey building with an area of 1,000 sq. m is around 40 to 45 tons. If there are several storeys or intermediate floors, the weight of each 1,000 sq. m is 60 to 70 tons. Excepted from the rule are bay-type frame structures or complex industrial buildings," Yuriy Vyniar added.
Today, most industrial buildings are made of precast concrete structures or monolith concrete as they are much cheaper. Most structures are used for construction works at mining and processing plants, iron and steel works and other similar plants.
Non-metal problems
According to Yuriy Vyniar, there is no shortage of Ukrainian steel products for non-residential construction, but there are some inconsistencies at the design phase. In their design, engineers sometimes provide for rolled products that are not manufactured in Ukraine. Then it is adjusted by the manufacturing plant at the stage of detailed design.
"The key problem for the steel structures sector is a narrow range of beams manufactured by Ukrainian plants. In developed countries, most steel structures for construction are made of rolled beams at steel works. It improves productive capacity and reduces the cost of finished structures. In Ukraine, a half of structures are still made of sheet," Viacheslav Kolesnik added.
Looking into the future
According to the World Bank, the construction sector accounted for 2.7% of the Ukrainian GDP last year. In this regard, our country lags behind, for example, Turkey, Slovakia, Armenia and Moldova. It is an indirect proof of undersaturation of the Ukrainian commercial real estate market and growth capacity.
"In 2018, the total secondary investment in Ukrainian commercial real estate was $330 million. This amount was 2.5 times higher than the investment volume in 2017 and has become record high since 2012," said Volodymyr Mysak, Head of Land and Capital Markets, Cushman & Wakefield Ukraine, in February.
The prospects for increasing non-residential construction volumes are mainly related to pick-up in business activity and investment plans. This year, key risks will be associated with lower recovery rates. According to the estimates of the National Bank of Ukraine, in 2019, the GDP growth will be 2.5% compared to 3.3% in 2018.
The results of the year will be affected by the presidential and parliamentary elections. During such political periods, investors tend to scale back their investment plans.
However, the statistics have been quite encouraging so far. It allows market actors to positively assess prospects in the non-residential construction segment.
"The market is developing. There are many foreign companies that are eager to locate their capacities in Ukraine. We are now calculating construction budgets and project implementation periods for many customers, from acquisition of land to project commissioning," said Yuriy Vyniar. "Today, there is a high demand for commercial premises and offices that are sorely lacking. It will take at least 3 to 4 years to make good this shortage."
---