(c) shutterstock
In general, the situation in the metal trading market is cautiously optimistic
Metal trade can be some kind of an indirect indicator of the state of the economy. Due to the war, in Ukraine we do not talk about market development and growth, but market players are noticing some improvement compared to March-April.
After the liberation of the northern regions, metal traders reopen their metal bases. In particular, Vartis resumed its metal depots in Kyiv and the Kyiv region, and in mid-May Metinvest-SMC reopened its center in Kharkiv. The western region has not stopped projects. Construction project there continue, but at smaller scales.
Market trends
Metal buyers are mostly companies building residential areas. Before the war, 60-70% of the total demand for housing was in Kyiv and the Kyiv region. Due to the fall of this demand to zero, the sales structure also changed.
Demand recover will depend on the purchasing power of Ukrainians. Until the purchase of housing becomes popular again, the demand for metal, at least in Kyiv and Kyiv region, will not recover.
"Everyone who works in the construction industry today is counting on the programs announced by the president. The builders hope that the state will buy unfinished or unsold square meters. There are a lot of unfinished and unsold housing in Kyiv. This will create additional demand for new facilities, which will lead to the activation of the rolled metal market as a whole," said Serhii Kovalenko, Commercial Director of the National Metal Network Vartis.
Large enterprises are already operating in Ukraine: Zaporizhstal, ArcelorMittal Kryvyi Rih and others. Unfortunately, they do not produce all the rolled metal items required by customers, but are now working to replace the missing products on the market, which were produced only at the destroyed Azovstal and Ilyich Iron and Steel Works.
Rails, beams and thick sheets are categories of rolled metal that are not produced in our country yet, so traders are considering the possibility of importing from Turkey, China and the EU.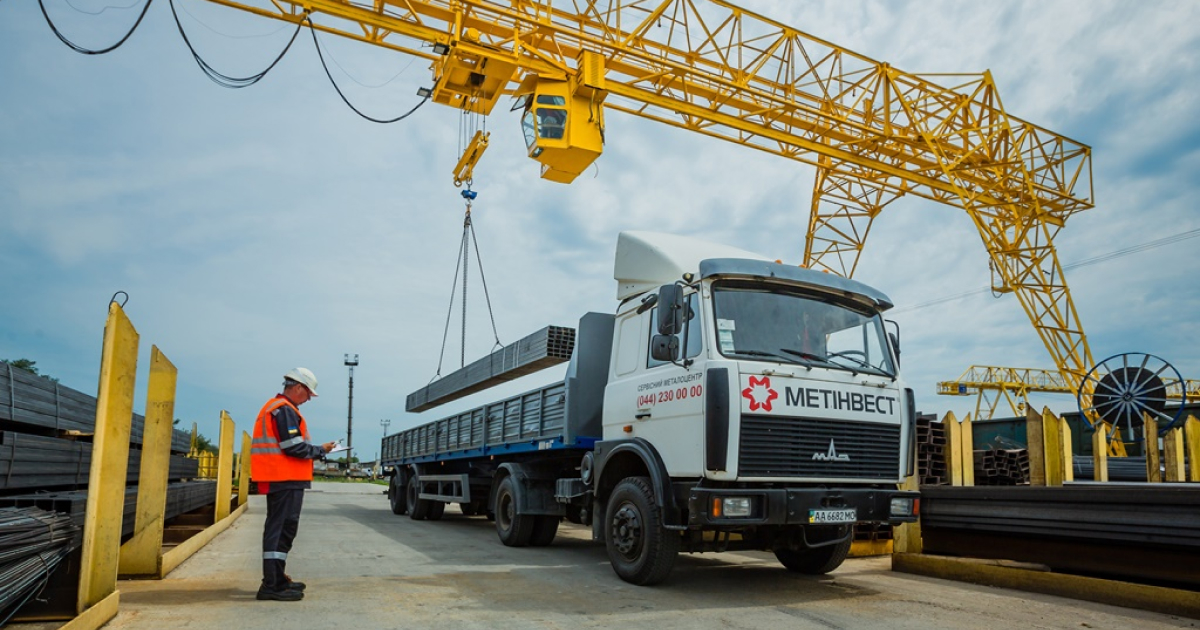 Sales
Today, the dynamics of sales varies greatly by region.
"It may sound strange, nut compared to the previous year, our volumes have not changed. Today, they are at the pre-war level. The only thing that has changed is the structure of customers, sales and deliveries. The volume of supplies also remains at the pre-war level," said Vitalii Prytula, CEO of Eurometall (Lviv).
Vartis at the same time notes a drop in demand for all types of metal. The best situation with metal sales is in the western and central regions of Ukraine. Since mid-May, there was a slight recovery in Kharkiv and Sumy regions.
"The lack of demand for housing "froze" large-scale construction processes. Sales dynamics, especially in the first month after the invasion, were negative. Sales are growing every month, and the company is gradually increasing its volumes, but we are still far from the pre-war level," Serhii Kovalenko emphasized.
According to Serhii Bildyuk, CEO of metal trader MSK Ukraine, in March the company's turnover fell by 90% compared to pre-war levels.
"In April and May, we had 50% of what was before the war. We have about 4 thousand in warehouses of ferrous, stainless and non-ferrous metal. In total we had seven loading warehouses. The company's head office is located in Kyiv. We predict that sales will grow. The companies that are our target audience are already returning to work. Currently, the largest work activity is in Kyiv and Lviv. At first it is necessary to reach pre-war indicators, then hiring of additional personnel, adding some imports. We are also thinking about expanding the production of metal structures," added Serhii Bildyuk.

Demand
When the war started, steel sales changed differently for traders. Vartis reported that in March and April, 80% of product inquiries were for steels from which bulletproof vests could be made. This applies to both professional European armored steels, which are already hardened from the factory, and steel grades, which they have hardened themselves to obtain the necessary rigidity (65G, 30HGSA, 30MnB5). Many companies have requalified for these tasks.
Unfortunately, due to the large number of enthusiasts armor plates that do not meet the required parameters appeared on the market very often. Now the situation has stabilized, and armor plates are produced mainly from "professional" steel grades (Armox, Mars, Swebor Armor, Raex).
"Earlier the main customers were metal structures manufacturers. Today our customers are machine builders and body armor manufacturers, for whom we bought a lot of steel and special ballistic steel in Europe and Turkey. Recently, manufacturers of metal structures, who joined the restoration of destroyed buildings in the liberated territories, have been added to our pool of clients" explained Vitaliy Prytula.
According to Serhii Bildyuk, in May the situation eased, and requests for usual products popped up: rails, seamless and welded pipes, and wear-resistant steels. That is because some companies managed the initial shock and started working, some managed to move their business to the western regions of Ukraine. There is a trend of increased demand for 5083 aluminum sheet for the needs of the defense industry, as well as for seamless and welded pipes for the restoration of heat and water supply networks. In Ukraine, dealers still have certain stocks of Ukrainian metal products, and they import lacking products from abroad.
"Usually the main items for metal producers were beams and high-grade rolled metal. Now, sheet metal of various brands predominates, primarily due to its relative deficit, which is more evident after the closure of Azovstal and Ilyich Iron and Steel Works", added Vitalii Prytula.
The structure of demand also varies by region and metal traders. It is highly dependent on which companies and how quickly reopen production facilities.
"Our clients today are mostly construction companies. We record insignificant demand from manufacturers of metal structures. The only industry that more or less buys metal, and this has been observed since the beginning of April, are manufacturers of hardware products," explains Serhii Kovalenko.
The largest number of orders comes from companies that are export-oriented and located in areas where there is no active hostilities.
"Among our companies, there are many steel companies that did not stop, continued to operate and consumed our products, including Metinvest Group companies. If we talk about another group of customers, the enterprises of the metalworking industry did not stop or resumed work very quickly: these are companies such as Modern-Expo, Module-Ukraine. They are export-oriented and located in relatively safe regions," said Ihor Tonev, Metinvest-SMC CEO.
Another significant change: this year, starting in March, retail trade in the central and western regions intensified. People buy materials for the renovation of small buildings, private homes, etc.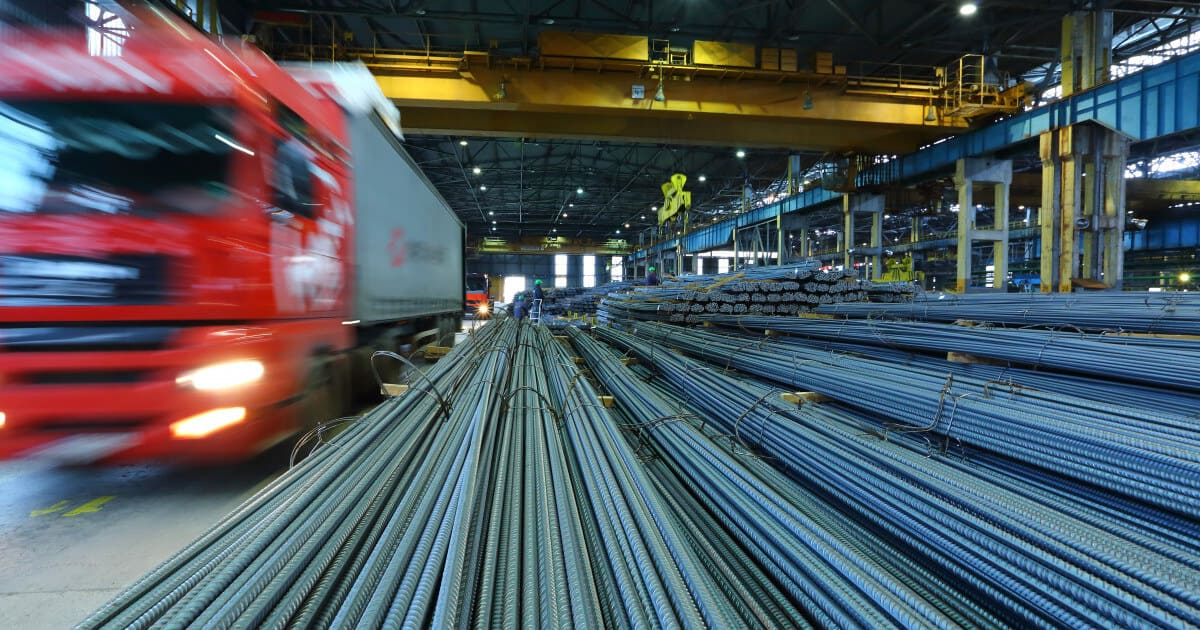 Import of metal products
The shortage of assortment and grades, which arose because of the destruction of a number of Ukrainian capacities, is replaced with imported rolled metal.
"Now sheet metal of various grades prevails, primarily because of its relative shortage, which is already evident after the cessation of work at Azovstal and Ilyich Iron and Steel Works. If a month or two ago there were considerable balances, which were enough in conditions of low demand, now they are rapidly decreasing. There is a shortage, and buyers have to replace materials with imported rolled metal," said Vitaliy Prytula, CEO of Eurometal (Lviv), supplier of European rolled metal products.
According to Igor Tonev, the decision to import some metal products was made quickly, as new directions and challenges appeared.
"We have been actively cooperating with our plant in Bulgaria, Promet Steel, for two years now. Previously, we delivered products by barges along the Dnipro, and today we are working on an alternative route to Izmail, and from there by rail to our branches.  We understood that for some time we would be left without the assortment of Mariupol plants. That metal, namely thick sheet, which was in the ports of Odessa and Mykolaiv for export, we transport to our branches. We also planned to work with DMZ Petrovka for a long time on the redistribution, and we managed to realize these plans, in fact, in wartime. We will certainly import thick sheets in the future. We will work primarily with the range of plants of the Metinvest Group in Europe, but we are also ready to consider plants in Romania (Galati), Turkey (Erdemir), China, and India," CEO of Metinvest-SMC noted.

Logistic problems
After starting production, it is necessary to import raw materials and export products. And in this matter, mining and metals companies are experiencing serious difficulties. In conditions of complicated railway logistics, many have switched to motor vehicles. Сompanies that previously worked only with this transport were in a better position.
"We have absolutely no problems with logistics. The only problem that we felt was the lengthened lines at the Ukrainian border for entry, trucks now travel one or two days longer than before the war, but in general, everything is fine with the logistics," said Vitaliy Prytula.
In other regions, the situation is different: there is a shortage of fuel and the vehicles, so enterprises are switching to railway transportation.
"Since the beginning of hostilities, we have reformatted the structure of logistics and partially rebuilt it from road transport to rail. This is a new experience for us, because before the war, all movement between our branches was carried out by road. This is an important factor for logistics, because now we can quickly export products in bulk. It is suitable to transport metal products from the eastern regions to the western ones, where there is demand, by railcars," Serhii Kovalenko adds.

Reformatting work
With the outbreak of hostilities, the metal traders reformatted their work.
"Approximately 70% of employees switched to remote work. The consistency and processes built during the quarantine helped to do this almost painlessly. There are some difficulties with moving abroad for some employees. Now we are actively looking for people to take their place," said Serhii Beldyuk.
According to Serhii Kovalenko, Vartis was forced to temporarily stop the operation of metal depots in Kyiv, Kharkiv and Sumy regions. The company is gradually restoring full-fledged work in all territories liberated from the invaders. In April, the work of the company's metal depots located in Kyiv and the Kyiv region was fully restored, and in mid-May, a metal warehouse in Kharkiv started working. Also this month, Vartis reopened its branch in Sumy.
"A significant part of the employees have switched to a remote work format since the beginning of March. The pandemic has taught everyone to work productively in this format. Some of the specialists who have not left the country are working. We save jobs to the maximum. Employees who joined the Armed Forces or Territorial Defense will keep their jobs and salaries," explained Serhii Kovalenko.
At the same time, the company revised its approach to the formation of commodity stocks. Now all commodity stocks in warehouses are formed based on the real needs of the regional market.
"There are certain "hot" types of products that we purchase on a monthly basis to provide our customers. Most importantly, we keep a wide range of products in stock to ensure complex orders. That is, an application from a client with 15-20 positions is not a problem," said Serhii Kovalenko.
In general, the situation on the metal trading market is cautiously optimistic. All market players hope that the volume of trade will not fall, like the entire economy of the country. Many count on the implementation of infrastructure recovery programs. The real estate market and exporters who consume rolled metal are of key importance for the market activation. The companies coped with the main problems of the first days of the war and are now working very flexibly, responding to partially recovering demand.
---
---