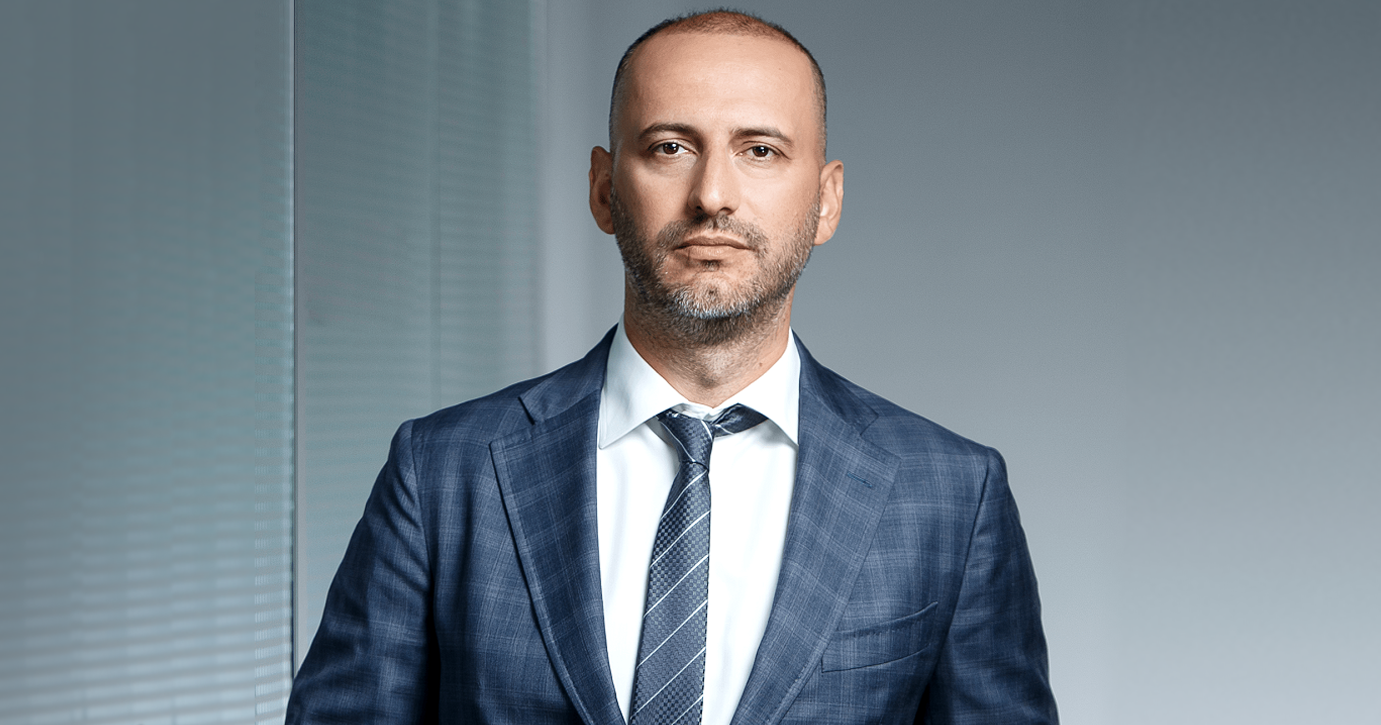 The company plans to ship 160 thousand tons of metal per month
Metal consumption largely depends on business and investment activity, on modernization and recovery plans too. GMK Center spoke with Igor Tonev, General Director of Metinvest-SMC, the largest seller of rolled metal products in Ukraine, focusing on the most pressing issues like how the company operates during the war, what is the current sales structure and volume, how the problems of production breakings and logistics chains are solved, and what are the plans for the future.
The first and most important question: how does Metinvest-SMC work now?
– The company operates normally now. Metal centers in Mariupol, Kherson, and Mykolaiv are temporarily closed because of the war. All other metal centers operate as before, in mid-May they reopened the center in Kharkov. Everything is returning to normal operation: the services that we provided before the war are again available, and the sales structure is becoming familiar to us. We organized a systemic work in the new reality.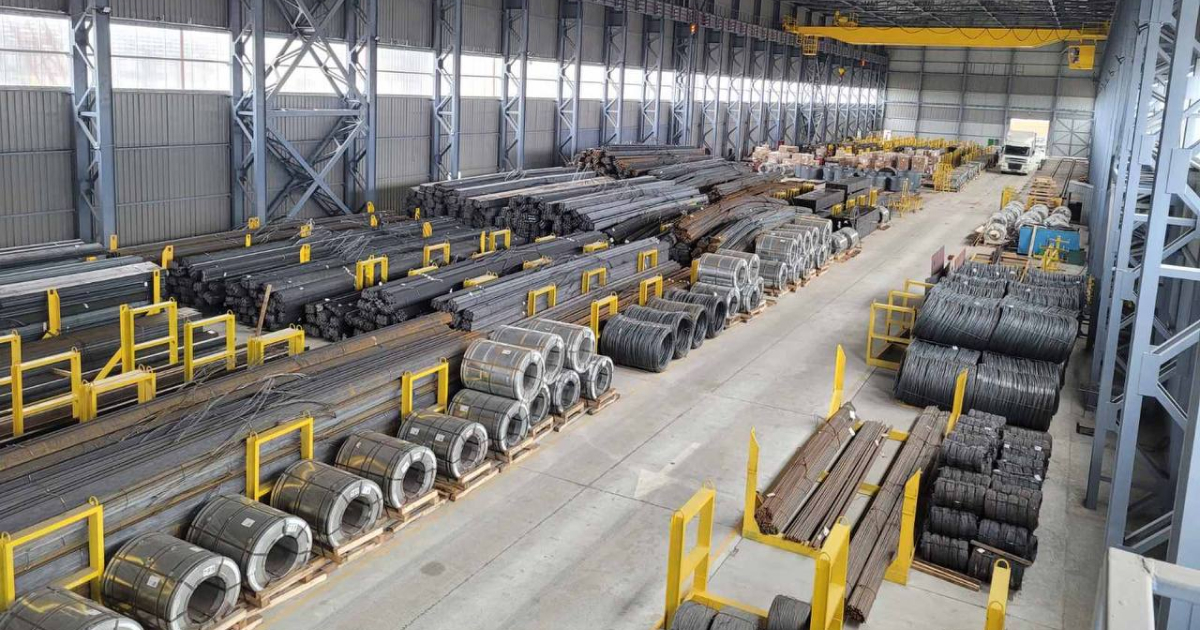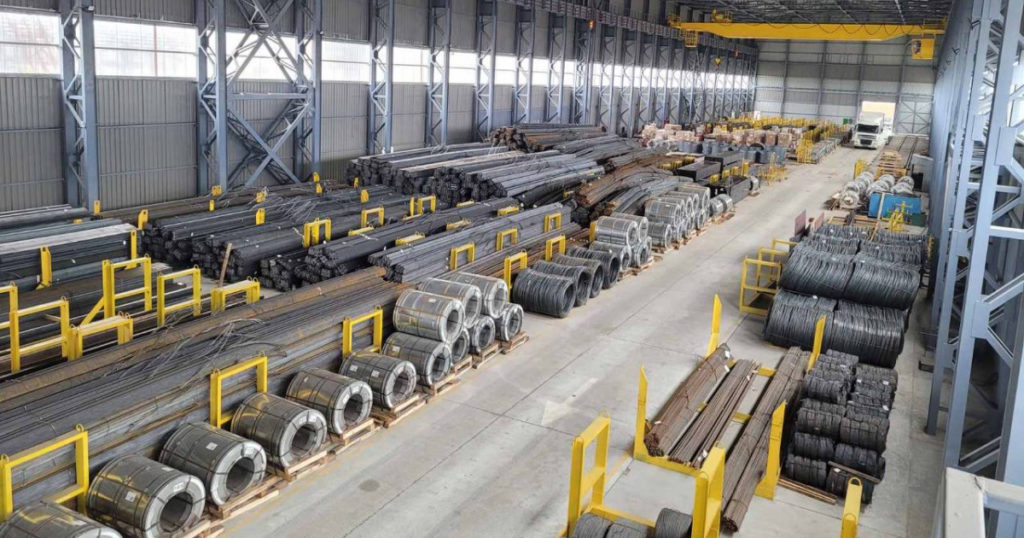 What difficulties did the company face in reorganizing work during the war?
– The situation developed very dynamically, and we reacted flexibly, setting priorities in our work. At first, very simple questions were solved: how to work, what format of meetings and interactions, the organization of safe workplaces and conditions for employees. In the first 2-3 days, we dealt with organizational issues, and I liked how quickly people reacted. Maybe it was the experience of 2014, because the company, of course, has employees from the Donetsk region. And with COVID-19, we learned how to work remotely. We did not stop meetings, operations, only priorities and issues, as well as decisions made, changed.
How did you solve the problems with the removal of metal from the war zones and its placement?
– In the early days, the priority was about the metal, where to transport it, where will it be safer etc. We decided to transport metal from our central warehouses to the western regions of Ukraine. I can confirm that our western branches coped with the incoming flow with honor. We have a large metal center in Ternopil, once it was a key hub in Ukraine. Then, with the opening of a distribution center in the Dnieper, the transshipment in Ternopil fell. Now, when it became necessary, people coped, and today we have 25 thousand tons of metal in Ternopil. The new metal center in Lviv, which we opened a week before the start of the war, also helped. Today it is full. There is 6 thousand tons of metal there. And we are already returning some metal to Kyiv, as there is a good demand there.
Are there any problems with the shortage of personnel, particular due to hostilities?
– Honestly, we did not feel this problem due to a strong drop in the volume of work. In addition, staff can work effectively remotely. More than 60 employees of Metinvest-SMC serve in the Armed Forces of Ukraine and the Territorial Defense. Of course, uneven workload affects, some departments are underloaded, and somewhere there is an overload of workers, in Western branches particular.
How are problems with delivery, transport, fuel solved? Did you feel such difficulties since the war started?
– Now the demand, according to my estimate, is 3-3.5 times less than it was before the war. Fuel for enterprises and legal entities is available so far. Given these two factors, we have no global problems with delivery. We solve them, like all other companies in the current situation. There are no problems with deliveries from factories, only two factories are shipping. There are no problems with delivery by rail either – everything is stable. New directions and challenges have appeared: we have been actively cooperating with our plant in Bulgaria, Promet Steel, for two years now. Previously, we delivered products by barges along the Dnieper, and today we are working on an alternative route to Izmail, and from there by rail to our branches.
Is there a shortage of products and how do you deal with supply chain disruption?
– We knew that for some time we will not have products from Mariupol plants, therefore, I think, an absolutely correct decision was made to take the metal out of the ports. That metal, namely thick sheet, which was in the ports of Odessa and Mykolaiv for export, we transport to our branches. I expect that we will transport 15,000 tons of thick sheets. This, based on current consumption, should be enough for us for 1-1.5 months, which is much better than importing it later.
We also planned to work with DMZ Petrovka for a long time on the redistribution, and we managed to realize these plans, in fact, in wartime. Today, cooperation has been established, the enterprise has been working on our raw materials for the third month, and thus we are also solving the problem with various profiles and large shapes.
Are you considering the import of metal products, if yes, what assortment?
– We will certainly import thick sheets in the future. We will work primarily with the assortment of Metinvest Group plants in Europe, but we are also ready to consider plants in Romania (Galati), Turkey (Erdemir), China, and India. Today we have enough of metal. The volume of imports depends on what part of the lost assortment we can replace with the Zaporizhstal capacities. Our task and priority is to provide the domestic market with our own production. We see a good prospect in cooperation, including with various manufacturers in Ukraine.
What regions work and what are their specializations? What is the company's sales structure by product types?
– You need to look at this from the consumer industry's point of view. Among our enterprises, there are many mining and metals enterprises that did not stop, continued to work and consumed our products, including Metinvest Group companies. If we talk about another group of clients, then the enterprises of the metalworking industry did not stop or very quickly resumed work: these are companies such as Modern-Expo, Modul-Ukraine. They are export-oriented and located in relatively safe regions. Then the hardware industry began to "wake up", which also exports a lot, enterprises in the Dnipro and the Dnipropetrovsk region. Odessa enterprises relaunched almost a month after the start of the war and show good volumes. Also, enterprises of the pipe industry continue to buy products.
Products focused on the construction segment suffered the most, but this is not zero. In the western Ukraine, they did not stop projects. In smaller scale, but construction continues there. Demand is recovering in central Ukraine. We have orders from Kyiv builders. Taking into account that the demand for wire rod has not dropped much, we can say that our structure has changed in favor of long products. Today, with the launch of Zaporizhstal and an increase in metal consumption by the pipe industry, the sales structure is becoming more familiar. We hope that soon the metal will arrive from the ports and we will actively ship it in June.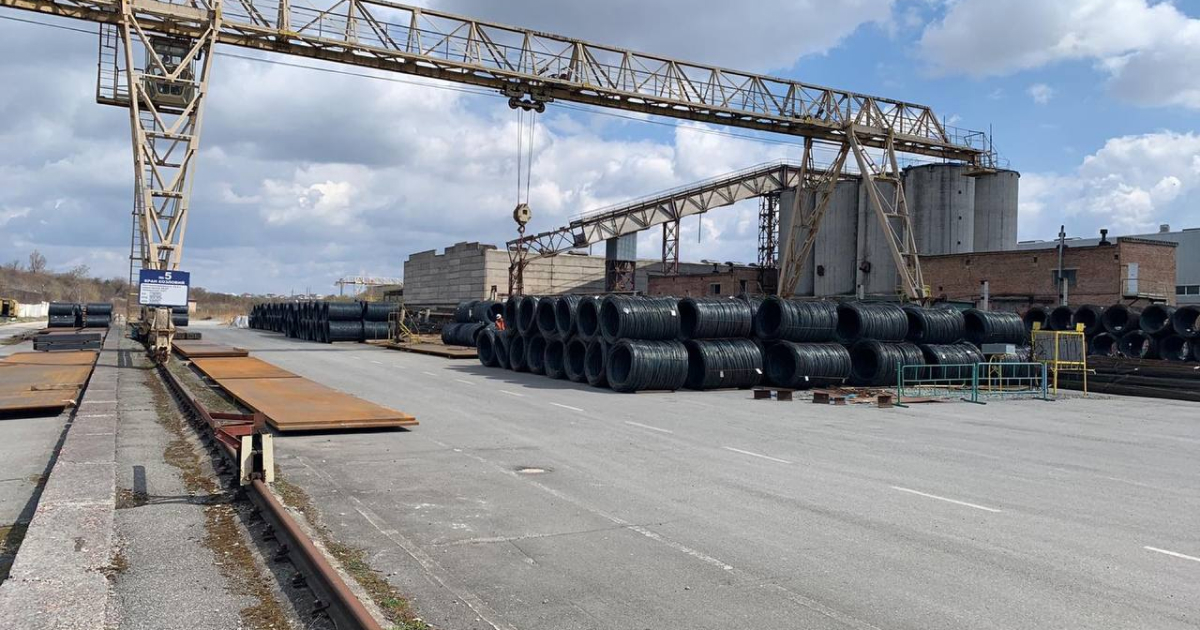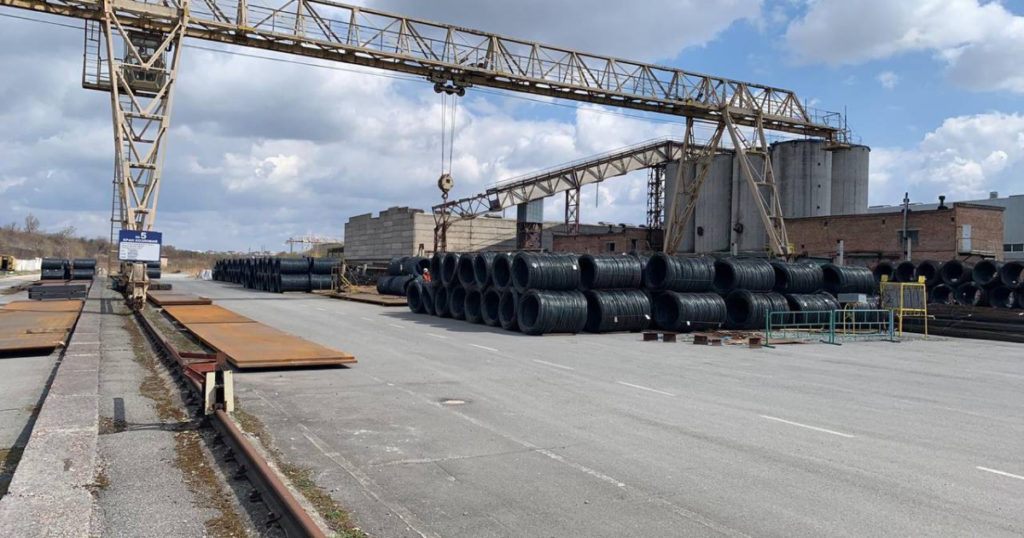 What are your key tasks and goals for June-July 2022?
– As mentioned above, the market is now 3 times smaller than before the war, but the situation differs by industry. Construction, for example, has fallen the most. If in January-February we sold 220 thousand tons per month, today it is 90-100 thousand tons. We set ourselves the task of reaching 160-170 thousand tons per month. It is necessary to satisfy demand as much as possible while minimizing import supplies. We have to replace the assortment that we have lost with internal processing. It is necessary to load enterprises in Ukraine as much as possible. For example, now Zaporizhstal is experimenting with the production of cut sheets thicker than 8 mm, which the plant has not produced before. We will offer this product to the market. In some sectors, we expect its high demand.
In your opinion, what growth of rolled products consumption to expect once the implementation of programs for the restoration of destroyed infrastructure started?
– It is difficult to talk about figures. There are various estimates that GDP will fall by 30-40%, and usually metal consumption is correlated with the level of GDP. But we expect that metal consumption will not fall very much thanks to infrastructure renovation projects (if funding from Ukraine's international partners will open fairly quickly and the implementation of infrastructure restoration projects will begin). Metinvest-SMC is ready to close the need for metal while restoring Ukraine's infrastructure. For example, bridge structures: we have the remains of Azovstal metal, and we can provide small volumes. And if necessary, we can bring metal from our rolling mills in Italy and even buy from third parties and deliver it.
A great prospect within the framework of the restoration of Ukraine is steel construction for the restoration of the housing stock. There is a variant of houses made of LSTC (light steel thin-walled structures), there is already such a production in Ukraine, our galvanized steel is used there – a very good and quick solution with partial localization. We made a project of a house from metal structures in Mariupol, a project of the university with a hostel, a project of a multi-level parking lot – steel construction has great prospects precisely in terms of capital steel construction. We are working on the concept of a new housing quarter made of steel, which is called "Staleva Mriya" (The Steel Dream)). We hope to present this project in the near future.
How does Metinvest-SMC participate in humanitarian activities and aid to the Ukrainian Armed Forces?
– We have a humanitarian headquarters and it is helping people very actively. You can read this in the media, but I would like to tell you more about our aid to the Armed Forces of Ukraine.
From the second day of the war, our company started shipping metal for the Armed Forces of Ukraine and the Territorial Defense completely free of charge and with the simplest possible procedures. According to my estimates, we shipped 3 thousand tons of metal for anti-tank hedgehogs; you can multiply by $1000 per ton to estimate the amount of our support. We did not turn anyone down. The first metal was shipped for "hedgehogs" in Hostomel area. Probably more than half of the anti-tank hedgehogs in Ukraine are made of Metinvest-SMC metal. We provided metal from all bases: from Kharkiv, from Mykolaiv, from Brovary, when the front line was 5 km away.
Also at the beginning of the war, we discussed how we can help more, what we can do better and more efficiently than others, and we started importing armor plates for the production of bulletproof vests. The Metinvest Group purchased vests, but the quantity needed by the army is simply not freely available, not to mention the price of ready-made bulletproof vests abroad. Metinvest-SMC was the first to import armor plate, and today about 600 tons have already been brought, on the way and paid for, which is enough for 80,000 bulletproof vests. We handed over all the metal to partners specializing in the production of body armor. In total, the Metinvest Group will ensure the transfer of more than 100 thousand body armor to the military, which covers a significant part of the need for them. Actually, the import of armored steel turned out to be a difficult issue, there are many nuances with its order, purchase and customs clearance. Metinvest-SMC used all its experience and specialization to import the necessary metal. Who if not us!
Can you say that Metinvest-SMC has adapted to war-time work and builds new plans?
– Undoubtedly. Moreover, we are already implementing them. We have a huge potential, right before the war we predicted a jump in metal consumption in Ukraine. The reason was our high sales in January and February, such sales have not been seen for many years. This was due to the development of infrastructure, railway cars building, and construction. There were practically no industries that did not increase metal consumption. The war disrupted and changed the plans of all market players, but I am sure that with the end of hostilities, the potential that we saw will be restored.
---
---