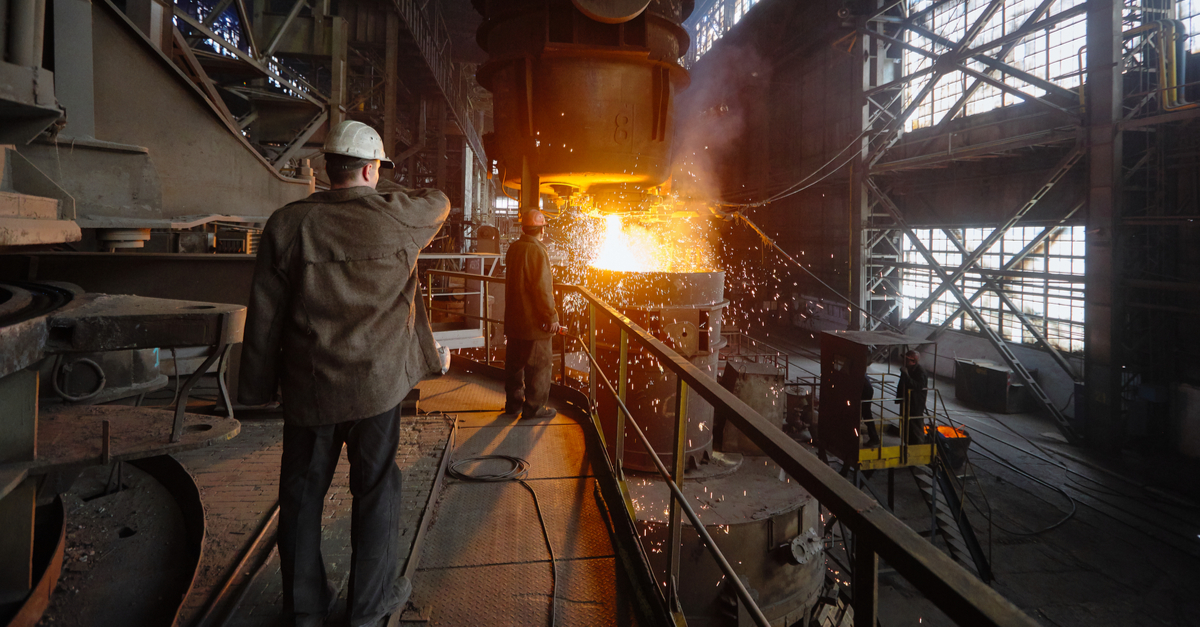 (с) shutterstock
Kametstal, and most mining companies continue to operate
Unter the hostilities in many regions of Ukraine, largest Ukrainian iron & steel companies focused on providing humanitarian aid, and participation in the defense of the state, and regions close to operations of companies. Production activities of companies cover the production of anti-tank, and other types of barriers.
At the same time part of the iron & steel companies to one degree or another continue to produce main products.
Iron & Steel companies, who continue to work as of March 18
Name
Location
Status
Kametstal
Kamenskoe
Working
Centravis
Nikopol
With reduced workload
Nikopol Ferroalloy Plant
Nikopol
Working
ArcelorMittal Kryvyi Rih
(Mining Department only)
Kryvyi Rih
With reduced workload
The Ingulets Mining and Processing Plant
Kryvyi Rih
With reduced workload
Central Mining and Processing Plant
Kryvyi Rih
With reduced workload
Northern Mining and Processing Plants
Kryvyi Rih
With reduced workload
Southern Mining and Processing Plant
Kryvyi Rih
With reduced workload
Rudomain
Kryvyi Rih
Working
Kryvyi Rih Iron Plant
Kryvyi Rih
Working
Ferrexpo Poltava Mining
Gohirshi Plavni
With reduced workload
Ferrexpo Yeristovo Mining
Gohirshi Plavni
With reduced workload
Pokrov Mining and Processing Plant
Pokrov
Working
Marganets Mining and Processing Plant
Marganets
Working
CG "Pokrovs'ke"
Pokrovsk
Working
Private Situation
Let's consider the situation at individual iron & steel companies.
Metinvest
Kametstal (Kamenskoe) is the only operating enterprise of all Group's metallurgical capacities. From March 1 to March 15 the company produced 158.5 thousand tons of agglomerate, 96 thousand tons of pig iron, 104 thousand tons of steel, and 30 thousand tons of rolled products. At the same time Ilyich Iron and Steel Work, and Azovstal in Mariupol, as well as Zaporizhstal suspended their work.
The process utilization of Metinvest's plants in Kryvyi Rih amounted 30%.
Despite the difficult situation in the country, and the state of martial law, the "CG "Pokrovs'ke" runs at full capacity, and produces coking coal.
ArcelorMittal Kryvyi Rih
From the day of military aggression the enterprise reduced production to a technical minimum. The coking plant was working on hot idle, and the mining department is working with low workload, but continues ore mining.
Interpipe
The steelmaking enterprise Interpipe Steel as well as pipe enterprises Interpipe Nizhnedneprovsky Pipe Rolling Plant (Interpipe NTZ), Interpipe NMTZ (Novomoskovsk), Interpipe Niko Tube (Nikopol) are stopped.
Ferrexpo
The Group's mining enterprises close to the Gorishni Plavni, Poltava Region, have reduced the workload, but keep operating. Since February 25, the company has suspended shipments of pellets to customers at Pivdennyi port, while the company endeavors to continue export of pellets to the EU by rail.
Centravis
Centravis, one of Europe's largest suppliers of stainless pipes, has repeatedly extended the production shutdown. However, from March 15, the company decided to put to work one shift to complete a number of orders, both in hot, and cold shops, and in future to send orders to customers.
Ferroalloy, and mining enterprises
Mining of manganese ore continues at the Pokrov, and Marganets Mining and Processing Plants. The Nikopol Ferroalloy Plant is working, and the Zaporizhzhya Ferroalloy Plant is going to start production, according to Sergei Kudryavtsev, Executive Director of the Association of Ferroalloy Enterprises UkrFA.
The Metpromservice (Zaporizhzha), the only ferrotitamium producer in Ukraine, has suspended production due to the failure of the Ukrainian government to adopt the regulation on VAT rules procedure for titanium scrap import, and logistics problems. If the issue is solved, the company will be able to operate on 50% capacities.
Coke enterprises
All coke enterprises in Ukraine don't work, and are in a hot idle mode.
Ready to work!
All technical work on the production shutdown was done in compliance with all technological requirements, and with a view to be able return to work quickly, and without significant financial costs.
Iron & steel companies can quickly restore their work in case of sufficient security conditions, and the termination of active phase of hostilities, an absence of significant damage of production facilities, and also in case of logistic establishment.
"We know how to restore factories after destruction. Rich experience. Avdiivka Coke Plant "accepted" for at least 3 years, and we restored it every time. And it worked, and works again," summs up Natalia Yemchenko, SCM representative. "We are ready to invest as much as necessary to rebuild both the city, and the factories. As soon as the war is over."
---
---