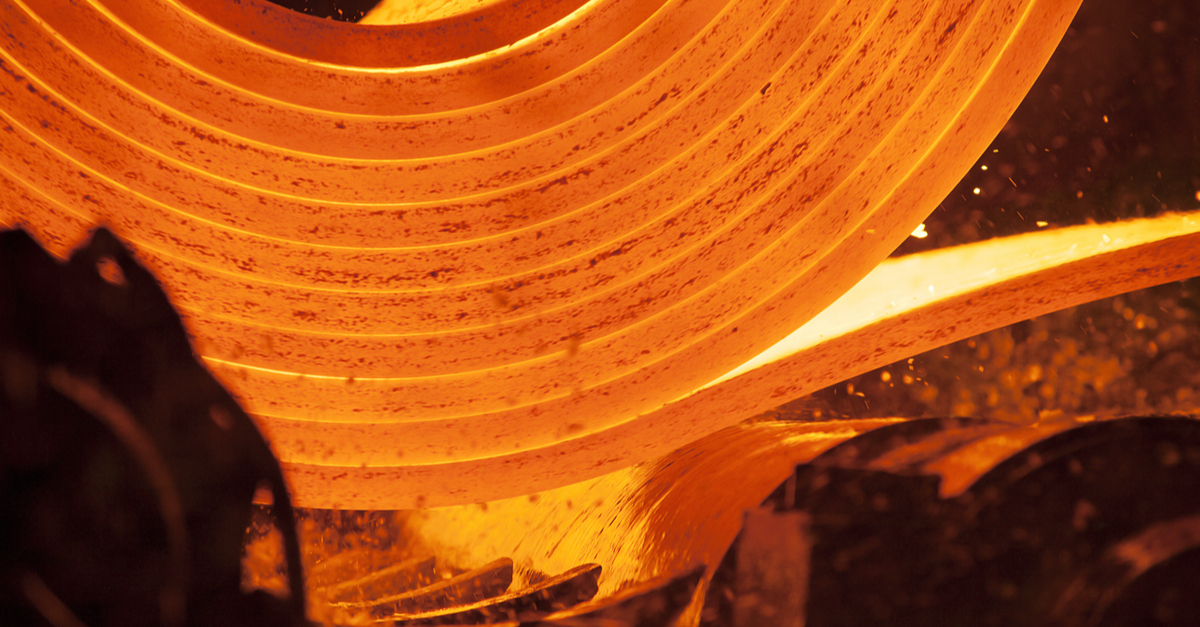 (c) shutterstock
Every operating enterprise is now worth its weight in gold in Ukraine
The month of war. This month something happened that no one could even imagine. But solidarity and mutual aid help reduce the humanitarian disaster.
Quality of cooperation between the state, society, and business for a long time has been our weak point. But now the level of trust and interaction is higher than ever. I am sure that this growth of social capital will give a powerful stimulus to the development of the economy in the future. We see the same trend in the interaction of business with society. It would seem that there is nothing new here – large companies, and metallurgists in the first place, have always taken an active position in difficult times for the country  – just remember the fight against COVID-19. But what is happening today is a new level of social responsibility, it is an example for the whole world.
From the beginning of the war many iron & steel companies were completely and / or partially stopped. A number of them continue to work, pay salaries, taxes, and provide export earnings to the country.
Our companies are losing markets, sales, revenues, but despite this, they actively take all possible social support measures:
Provide aid to the Armed Forces of Ukraine and territorial defense.
Evacuate the population from the war zones.
Provide aid to temporarily refugees.
Assistance in setting covers, and shelters.
Provide humanitarian aid to the victims, and residents of cities.
Provide medicines, oxygen, and equipment for medical institutions.
Support workers with full or partial pay even during downtime.
Support the state budget, including by advance tax payments.
Here are some, but not exhaustive, examples of the humanitarian work of iron & steel companies in Ukraine:
Metinvest
The main focus of Metinvest's activity now is humanitarian aid jointly with the Rinat Akhmetov Foundation and the Vadim Novinsky Foundation. The company buys food in Ukraine and Europe, for which it created a transshipment hub, from which delivers everything to Zaporizhzhya, where it forms special food packages ready to deliver in Mariupol, and other cities in need.
The Group maintains bomb shelters at its facilities in Mariupol, supplying them with water and food. Over 4,000 people literally live in these hideouts.
Metinvest has provided free steel to the Armed Forces of Ukraine, and territorial defense throughout the country, to produce over 35,000 anti-tank hedgehogs.
Moreover, the Group's road transport shop provided 50 cars to the territorial defense.
Metinvest allocated €10 million for the purchase of protective equipment for the territorial defense of Ukraine in the military environment: bulletproof vests, helmets, and first aid kits. Group also equipped approximately 5,500 beds to accommodate people evacuated from the hottest spots in Ukraine.
Ferrexpo Poltava Mining
Ferrexpo expanded the level of approved funding for its Humanitarian Fund to $7,5 million to provide further support to local communities close to the Group's operations, as well as broader support for communities throughout Ukraine. The projects of the Fund include the supply and distribution of food packages, the sourcing of basic medical supplies for local hospitals, and medical facilities, and the provision of food for local residents of communities close to the Group's operations.
Ferrexpo accommodated 1,335 people from other regions of the country in its real estate, who sought shelter from the war – a hotel, recreation centers, a hostel, and a children camp.
Interpipe
The company processes requests from military units and city hospitals in Dnipro, that help the wounded. At the expense of the charitable foundation, Interpipe covered the current need for medications, consumables, medical supplies of city clinical hospitals No. 4 and No. 6, as well as the regional clinical hospital.
Interpipe also continues to supply military units and territorial defense units of Nikopol, Novomoskovsk and Dnipro, with enamelware, fuel, tools, generators, auto parts, pipes, rods, staples, plates, sand, and other building materials.
The company purchased sheet steel, and sent it to the production of plates for 900 bulletproof vests at its enterprises. In Dnipro, Novomoskovsk and Nikopol, Interpipe equipped 18 temporary shelters for 8500 people. Bomb shelters are ventilated, heated, lighted, there is a supply of water and food.
Rudomain
Mining company "Rudomain" provided UAH 2 million for humanitarian aid to exceptional children affected by the war. Also "Rudomain" allocated UAH 15 million to the Armed Forces of Ukraine, and the Territorial Defense of Kryvyi Rih.
In addition, "Rudomain" provides heavy equipment, sand, crushed stone, metal, and also attracts specialists to the reliable protection of Kryvyi Rih.
Nikopol Ferroalloy Plant
The plant staff helped to prepare their city for defense. In Nikopol Ferroalloy Plant workers built blindages, trenches, dug pits, equipped shelters, etc.
PJSC "ArcelorMittal Kryvyi Rih"
"ArcelorMittal Kryvyi Rih" transferred $1 million to the bank account of the Ukrainian government for humanitarian needs: accomodation, provide food, medicine, and clothing for refugees and refugees.
The company also allocated an additional $1 million for humanitarian aid in Kryvyi Rih – to provide medical supplies, and equipment to local hospitals, foremost the ones for the injured.
In addition ArcelorMittal Kryvyi Rih made an upfront payment for extraction in the amount of UAH 2.25 billion to support the state budget in an extremely difficult situation.
DCH Steel, Dneprovsk Metallurgical Plant
On the territory of the Dneprovsk Metallurgical Plant (DMZ) there have been prepared bomb shelters, which are ready to receive all residents of the Dnipro if necessary. DMZ transferred 200 tons of metal for the production of anti-tank hedgehogs. Company's road transport shop handed over trucks to the Armed Forces of Ukraine, and dozens of tires to the Territorial Defense of Ukraine.
DMZ's workers donate blood for the wounded, provide humanitarian aid, and transfer money to help the army and refugees.
Every operating enterprise that pays salaries, taxes, and provides humanitarian aid is now worth its weight in gold in Ukraine. The culture, and practice of sustainable development and social responsibility deeds not in words, but in deeds.
Perhaps it's time to add a new goal to the 17 Sustainable Development Goals, developed in 2015 by the UN General Assembly, as "a blueprint for a better and more sustainable future for all", to help with military and humanitarian disasters…
---
---