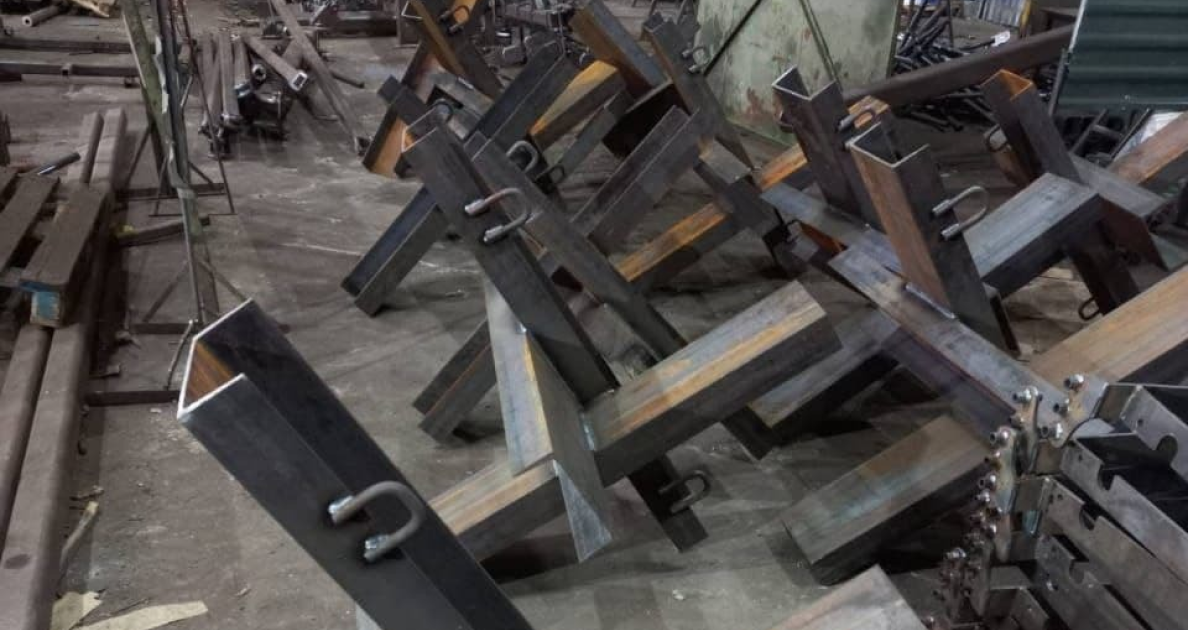 The company provides free steel to the Armed Forces of Ukraine, and territorial defense
Since the first days of Russia's invasion of Ukraine Metinvest Group has provided free steel to the enterprises, Armed Forces of Ukraine, and territorial defense, to produce over 35,000 anti-tank hedgehogs. It's stated in the group's press release.
In addition, the Group's enterprises, and partners produced traffic spikes against wheeled vehicles, and antiamphibious hedgehogs.
Metinvest steel is also used to produce potbelly stoves, and stoves for heating, warming up foods at checkpoints. The fortification of checkpoints continues. The company allocated over 600 tons of sand, and gravel, 2.1 thousand reinforced concrete blocks, and 60 plates, forest products.
"Just a month ago, we proudly said that the most beautiful, and iconic steel buildings in Ukraine are made from Metinvest steel. Today, we with our partners make steel objects that are not so refined. They are simple but compelling. Ukrainian cities greet the invaders not with flowers, but with hedgehogs, and chains. We focused on saving people's health, and lifes. Therefore we provide manyfold support to the armed forces of Ukraine, and the territorial defense", commnted Yuriy Ryzhenkov, CEO of the Metinvest Group.
As a reminder, earlier Metinvest allocated €10 million for the purchase of protective equipment for the territorial defense of Ukraine in the military environment: bulletproof vests, helmets, and first aid kits.
In addition, the Group's enterprises actively produce anti-tank hedgehogs, and other defense postures, collect humanitarian aid for internal refugees, and victims of military aggression. Also the company has equipped approximately 5,500 beds for accomodation of the people evacuated from the hottest spots in Ukraine.
The Rinat Akhmetov Foundation, the Metinvest Group and DTEK have teamed up to help Ukrainians who have suffered from the Russian attack on Ukraine. A transshipment hub has been set up in Poland, where aid from all over the world is collected and delivered to Ukraine.
The first 80 tons of goods of prime necessity have alr0eady been sent to Ukraine. Further in the Zaporizhzhya Humanitarian Coordination Center, established at Zaporizhstal, volunteers will sort the goods and form them for further transportation to the cities of Ukraine to help refugees and affected Ukrainians.
---
---