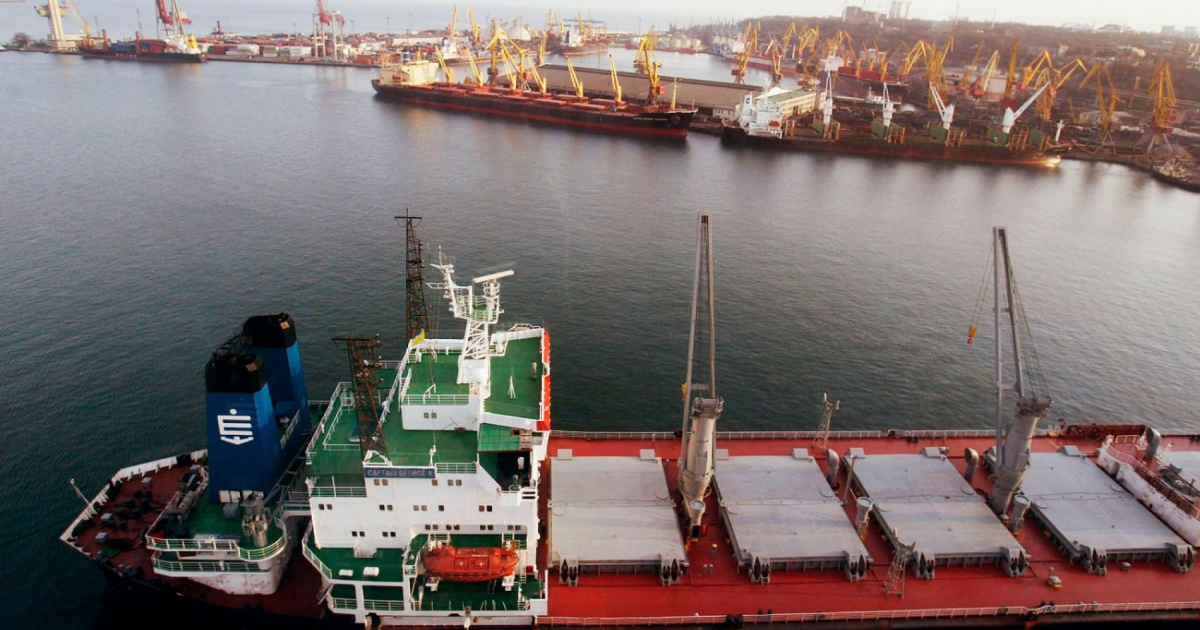 In 2023, it is planned to increase the maximum draft of the channel to 7.2 m
In 2023, the Ministry of community development, territories and infrastructure (MIU) plans to start the second stage of dredging the Bystre mouth of the Danube port cluster to 7.2 m. This was announced by the Deputy Minister of Infrastructure Yuriy Vaskov, informs USM.
The Ministry of Infrastructure opened the passage of ships through the Danube – Black Sea channel through the Bystre estuary in early July 2022. This became possible after the liberation of Zmiiny Island from Russian troops. Before that, Ukraine used only the Romanian channel Sulina. During its passage, ships were idle in queues for many months.
In the middle of February 2023, MIU reported on increasing the draft of the Bystre mouth of the Danube port cluster to 6.5 m. At the beginning of the full-scale invasion, the maximum draft was only 3.9 m. The dredging provided more efficient and safer navigation between the Black Sea and the Danube River, and also increased the flow of cargo through the Danube ports.
The restoration of the passport depths on the Ukrainian section of the Danube River and the declared draft of 6.5 m contributed to the setting of records of 12 ship calls and 90,000 tons of processed cargo per day in the Danube ports.
As GMK Center reported earlier, the Ministry of Infrastructure of Ukraine plans to increase the throughput capacity of Ukrainian ports on the Danube by 1.7 times – up to 25 million tons per year. MIU plans to modernize the ports of Izmail, Reni and Ust-Dunaysk, build new terminals and hubs, and attract private investment for the construction of terminals.
Previously, Ukraine and Romania agreed on coordination efforts to improve and develop export capacities through the Ukrainian and Romanian channels of the Danube River. In addition, it is planned to cooperate with the EBRD regarding the development of the Danube port cluster.
Volumes of cargo transshipment through Ukrainian ports of the Danube until the end of 2023, according to the expectations of the Deputy Prime Minister – Minister of community development, territories and infrastructure of Ukraine Oleksandr Kubrakov, will grow to at least 20 million tons compared to 16 million tons in the previous year. This is 25% more than in 2022 and three times more than the pre-war level.
---
---