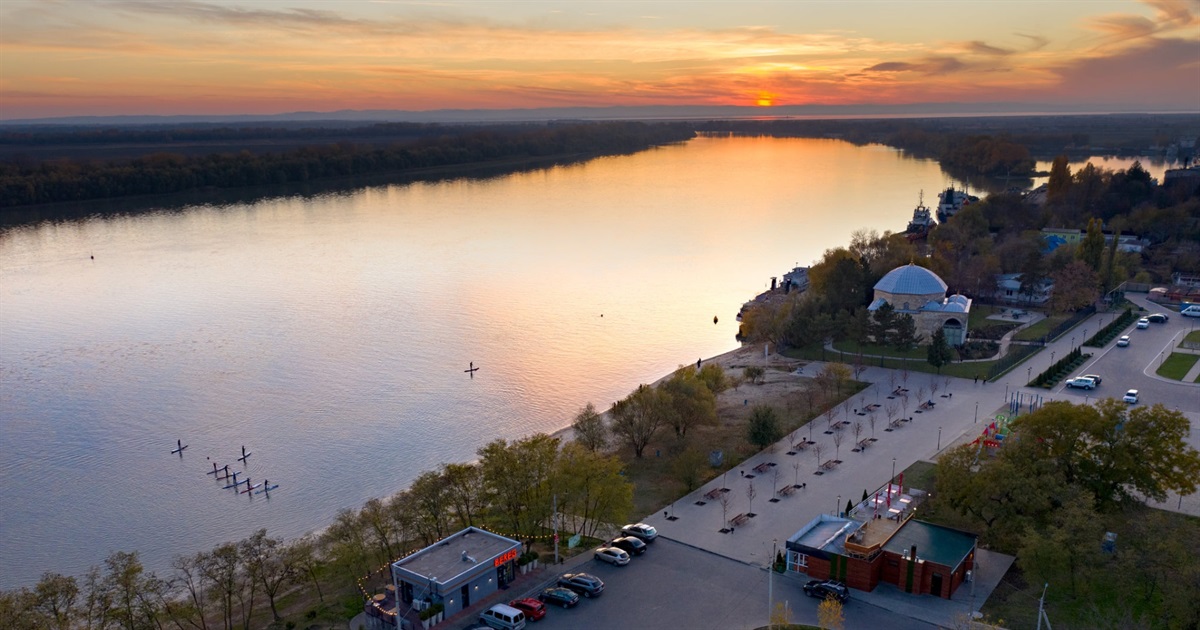 (с) izmacity.com
The ports on the Danube could handle about 25 million tons of cargo per year, if the project succeed
The Ministry of Infrastructure of Ukraine plans to increase the throughput capacity of Ukrainian ports on the Danube by 1.7 times, to 25 million tons per year, Minister of Infrastructure Oleksandr Kubrakov said during a conference in Lugano, Switzerland, Interfax-Ukraine reported.
According to him, in March cargo transshipment through the Danube ports amounted to 400,000 tons, and now the figure has reached 1.5 million tons per month. At the same time, such results were achieved with limited resources and investments, he added.
MIU plans to modernize the ports of Izmail, Reni and Ust-Dunaysk, build new terminals and hubs, and attract private investment for the construction of terminals.
In addition, the development plans of the Danube ports includes:
dredging;
further implementation of the "Danube – Black Sea" deep-sea navigation project;
construction of the inland navigation fleet;
repair and modernization of the existing park;
attraction of a used fleet for the fastest possible effect;
construction and modernization of access railway tracks;
direct railway connection;
unconstrained road traffic conditions.
Investments in the implementation of the project, according to Oleksandr Kubrakov, amount to about $200 million.
Earlier GMK Center reported, that Danube ports Ust-Dunaisky, Izmail and Reni in April increased cargo handling by almost four times compared to February, up to 850 thousand tons. The Ministry of Infrastructure calculated the potential for transshipment growth in Danube ports to 1 million tons per month.
In the middle of May, a traffic jam of about 90 vessels blocked the Sulin Sea Channel. Leading through the canal is carried out by the Romanian side, which has never faced such an influx of ships before and is in no hurry to solve the problem.
At the same time, after the meeting of the heads of the naval and port authorities of Romania, Moldova and Ukraine, the parties concluded joint coordination of operations and direct dialogue between the participants to resolve the situation. The Romanian side adopted some proposals of Ukraine.
In turn, Ministry of Infrastructure, together with Ukrainian Sea Ports Authority, after two months of planning of shipping through the Sulin Sea Channel, decided to switch to the practice of weekly planning instead of daily planning, as was before.
---
---