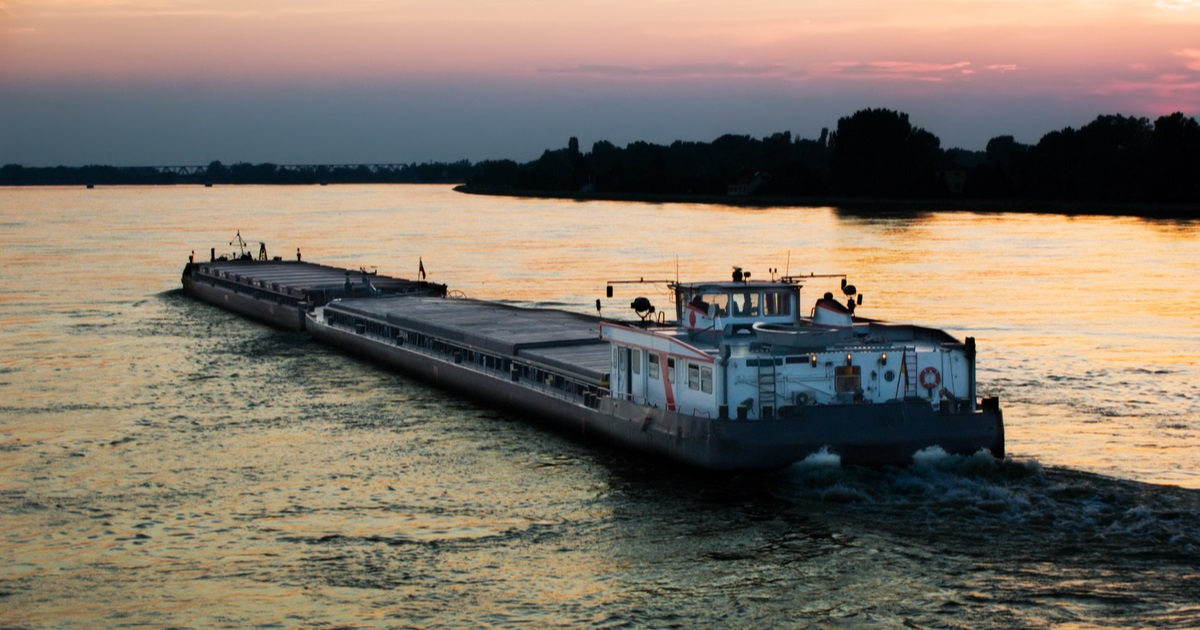 (c) shutterstock
Ukrainians named a number of proposals on how to accelerate river shipments, yet with no result
Ukrainian exports are partially depends on the Danube and the Sulina Sea Canal. As of May 20, a congestion of about 90 vessels had formed there. The Romanian side, which has never met such an influx of ships before, is in no hurry to solve the current problem, Andrii Sokolov, an expert in maritime logistics, wrote on his Facebook.
According to him, the situation has been developing from bad to worse all last month.
"Ukrainians named a number of proposals on how to accelerate river shipments, including using tugs and pilots in those areas where it is possible and makes sense. But the channel's administration is very conservative and doesn't seem to want to do anything about it. Romanians lack pilots, and inspections and formalities are performed at the berth, not at the raid. Romanians have their own vision of how the queues been built. This issue is decided exclusively by the administration of the channel behind closed doors. There are priority cargoes, there are "thieves" Romanian cargoes. There is a shortage of pilots who lead the ship throughout the canal to Ukraine," Andriy Sokolov wrote.
As a result, the vessels expect for 10 days or more. At the same time, every day of such stoppage costs Ukrainian exporters $500,000 a day.
"Everyone has been trying to figure it out at their level for a long time, but given that exports are all we have left, this problem should be raised to the level of heads of governments. And solved. Urgently. Ukrainian Sea Ports Authority is aware, they are trying to figure it out, they have given proposals to the Romanian side, but now this is not enough," the expert added.
Earlier GMK Center reported that the Danube ports Ust-Dunajsky, Izmail and Reni in April increased cargo handling by almost four times compared to February this year, to 850 thousand tons. The Ministry of Infrastructure estimated the potential for transshipment via Danube ports to 1 million tons per month.
---
---