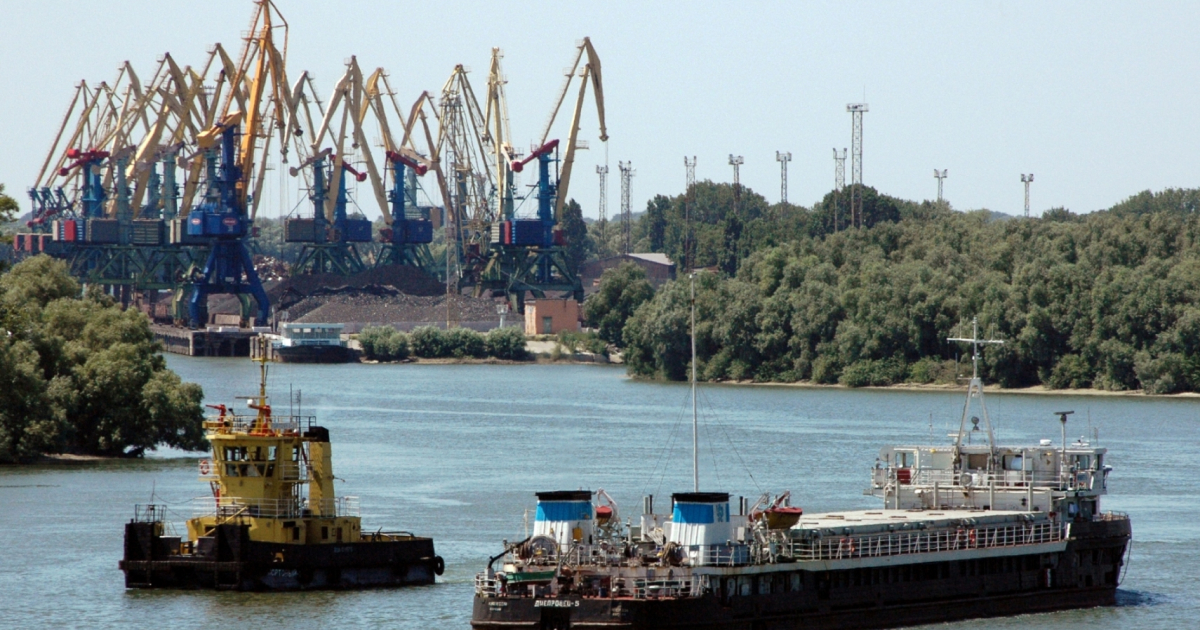 (с) regnum.ru
During the month, the ports of Izmail, Reni and Ust-Dunaysky handled about 850,000 tons of export and import cargo
Danube ports Ust-Dunaisky, Izmail and Reni in April increased cargo handling by almost four times compared to February, up to 850 thousand tons, said Yuri Vaskov, Deputy Minister of Infrastructure during a briefing in Ukrainian media center.
"In April, we processed about 850 thousand tons of cargo for export and import, of which 450 thousand tons are agricultural. Still, compared to peacetime, it is about 15% of the total turnover," he said.
At the same time, the Ministry of Infrastructure believes that transshipment in the Danube ports will increase to 1 million tons per month.
"If we talk about numbers and opportunities, in peacetime more than 75% of the Ukraine's foreign trade went through sea routes. More than 90% of the total turnover passed through the ports, which are currently either closed or blocked by military aggression," Yuriy Vaskov added.
Thus, Ukraine now have only the ports of the Danube. They can provide exports or imports of just over 10% of pre-war turnover.
According to Vaskov, Dnipro river cannot be involved in logistics today either, as the Kakhovka Gateway has been seized.
Currently, the ports of Mariupol, Berdyansk, Skadovsk and Kherson are closed. They are located in the temporarily occupied territory. Ports Southern, Mykolaiv, Odesa, Chornomorsk and Bilgorod-Dnistrovsky handle only those cargo and fleet, which as of February 24 was already in work.
GMK Center earlier reported that with the beginning of the war, Ukrainian seaports have temporarily suspended operations due to the danger of mines, as well as due to the threat of piracy by ships of the Black Sea Fleet of the Russian Federation. The cargo turnover of Ukraine's sea trade ports has been reduced to a minimum since the beginning of the military invasion of Russia.
In early May, the Ukraine's Ministry of Infrastructure issued an order to close several southeastern seaports. According to the document, the seaports of Berdyansk, Mariupol, Skadovsk and Kherson have been closed since April 28 until control is restored.
---
---