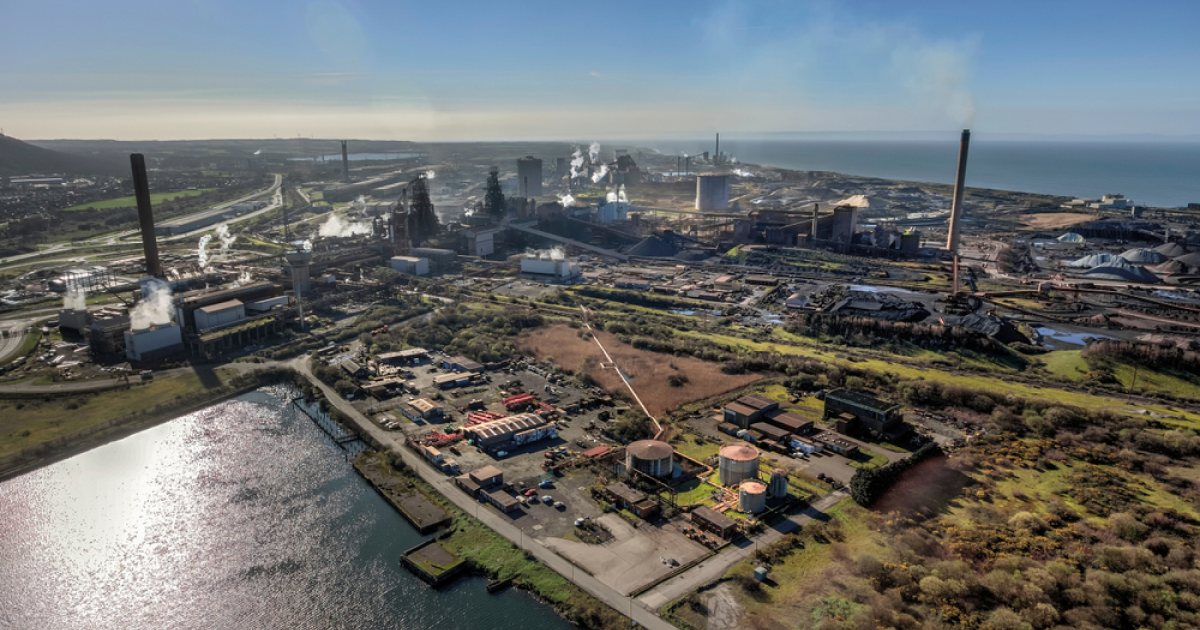 Tata Steel UK
Each of the companies will receive grants in the amount of about £300 million ($371 million)
The UK's government is going to approve a package of help in the green transition for the country's two largest steel companies – British Steel and Tata Steel UK, informs BBC.
It is expected that the allocation of funds will be announced this week. Each of the companies will receive about £300 million ($371 million) in grants for the transition from coking coal-fired blast furnaces to electric arc furnaces, as well as compensation for electricity costs. The move is also designed to protect thousands of jobs in the UK's industrial centres.
The Department for Business, Energy and Industrial Strategy told the BBC it was working closely with the steel industry to secure what it describes as «a sustainable and competitive future». In particular, according to insiders, a funding package is being considered for British Steel, owned by China's Jingye, which previously applied for hundreds of millions of pounds to prevent the closure of the Scunthorpe blast furnace in Lincolnshire.
However, sources close to Tata Steel, the Indian-owned company which runs the UK's largest steel plant in Port Talbot in South Wales, say £300m may not be enough to persuade it to make the vast investment needed. This amount is only 10% of what, according to the company's internal estimates, is needed to transfer the enterprise to the production of green steel.
In 2022, Tata Steel warned, that it may be forced to close its operations in the UK if it does not receive the necessary support. The company produces around 3.6 million tonnes of steel per year in the UK, with the Port Talbot plant accounting for 2% of the country's carbon emissions and more than 15% of Wales' emissions.
As GMK Center reported earlier, in November 2022, The Telegraph reported that the Chinese owner of British Steel does not follow investment obligations. As of March 2020, Jingye has only invested £156m of the promised £1.2bn into the business.
Also, in December 2022, steelmakers of the UK, including employees of Tata Steel UK, British Steel, Liberty Steel, Celsa Steel and Outokumpu, submitted a petition to Prime Minister, Rishi Sunak, with a call to guarantee state support for the industry. It was said that the sector was under threat due to energy prices and cheap imports.
---
---