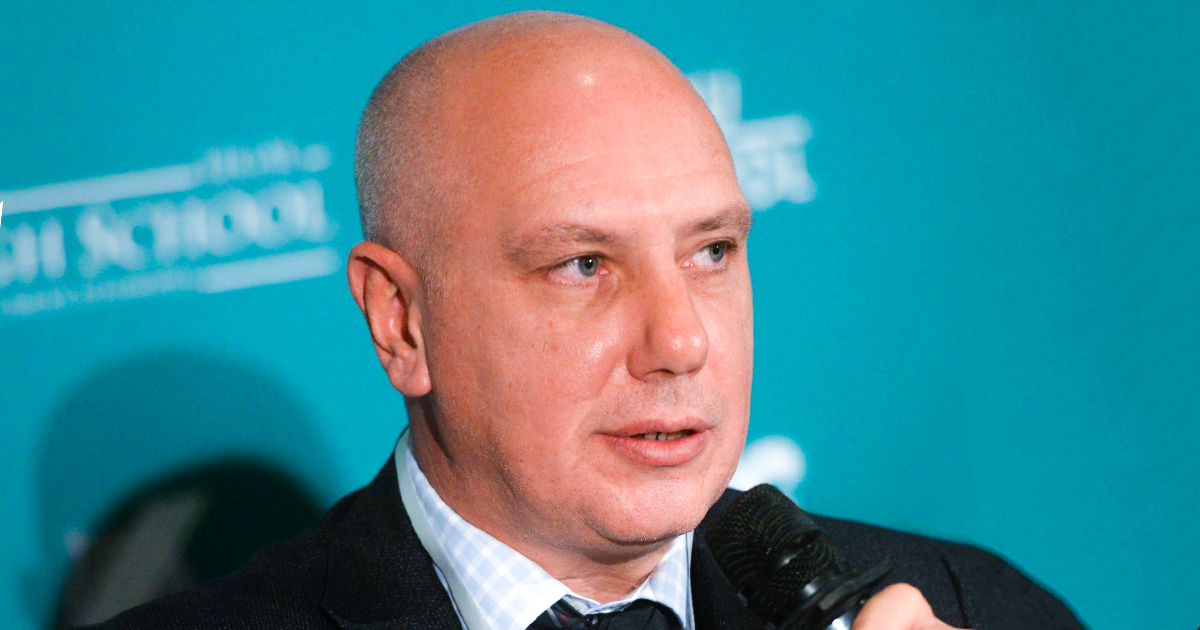 www.facebook.com/kudryavtsevser
CEO of the Ukrainian Association of Ferroalloy Producers (UkrFA) about the performance of the ferroalloy sector and prospects for 2019
A GMK Center correspondent interviewed Sergiy Kudriavtsev, CEO of the Ukrainian Association of Producers of Ferroalloys and Other Electrometallurgy Products, about the impact of the situation in foreign and domestic ferroalloy markets, last year's performance and prospects for 2019, and implications of the government's regulatory initiatives for the sector.
What is the last year's performance of the ferroalloy sector?
— In 2018, Ukrainian ferroalloy producers increased production by 0.8%, up to 1.035 million tons. Ferromanganese production fell by 30.6%, down to 79.4 thousand tons, whereas silico manganese production increased by 6%, up to 859.6 thousand tons.
The performance of Ukraine's ferroalloy sector was influenced by a hidden increase in rail freight rates, decline in global prices for ferroalloy products, and fluctuations in prices of manganese raw materials. This made production planning more difficult.
How many products were exported last year?
— Ferroalloy export volume in 2018 reduced by 3.5%, down to 904.3 thousand tons. In monetary terms, it dropped by 12.3%, down to $977.8 million. Europe and Asia are the largest export markets for Ukrainian ferroalloys. European export demonstrated an increase in tons — by 3.7%, up to 517.1 thousand tons. At the same time, the cost fell by 4%, down to $599.9 million.
Asian export showed a decline: in physical terms — by 12.4%, down to 286.6 thousand tons, and in monetary terms — by 24.2%, down to $279.6 million. Exports of ferroalloys to some Asian countries nevertheless increased considerably, including China, Indonesia, Bahrain, the United Arab Emirates, Oman, and Saudi Arabia. However, the volume of export to these countries is not very significant compared to the largest importer of Ukrainian ferroalloys, Turkey.
What about export to Turkey?
— Turkey is an interesting market for us. The country does not have its own ferroalloy production. So, there is no risk of getting prosecuted on dumping charges. Supply across the Black Sea is fast and convenient.
Turkey has a lot of electrometallurgical plants, and growing metals production. Turkish processing companies benefit from Ukrainian scrap and ferroalloys. Yet in 2018, exports of ferroalloys to Turkey decreased by 40.8%, down to $164 million. Turkey's share in the total export of Ukrainian ferroalloys declined from 25% to 16.8%.
There are several reasons for this. The period of duty-free trade with Turkey ended, and its extension was delayed. This was due to the position of our clothing industry. And since 1 January 2018, a 5% duty was levied on ferroalloy products (ferro silicon manganese, ferromanganese, and ferro silicon).
GMK Center's note:
Negotiations with Turkey on the creation of a free trade zone (FTZ) are among the longest for Ukraine. At the official level, countries began discussing the creation of a FTZ some 10 years ago. Ankara is interested in the liberalization of trade in industrial products, but is not ready to discuss the simplification of trade in agricultural goods. Accordingly, a FTZ that would cover only the industrial sector is extremely disadvantageous for Ukraine. Specifically, domestic manufacturers of textiles, clothing, and footwear regularly demand that authorities put an end to attempts to liberalize foreign trade, in particular with Turkey. Meanwhile, foreign trade turnover between our countries remains in surplus. In 2018, Ukraine exported goods to Turkey estimated at $2.352 billion and imported commodities worth $1.714 billion.
Also, in August 2018, the United States doubled customs duty on import of Turkish steel (up to 50%) and aluminum products (up to 20%). This affected the Turkish metals industry and consumption of Ukrainian ferroalloys.
Could you please comment on the price situation in the global market?
— Due to the excessive supply of manganese ore and the lack of production capacities, there is a downward trend in prices for raw materials. In particular, ferroalloy production in Europe is declining because of the tightening of environmental standards. Furthermore, last year's prices were affected by low demand for raw materials among ferroalloy producers.
Is there a demand for ferroalloys in the domestic market?
— The domestic market is gradually recovering. Last year, the domestic consumption of ferroalloys increased by 1.6%, up to more than 230 thousand tons.
This indicator could be improved through imposing a protective duty on imported ferroalloys. This is what the sector has been seeking since 2004. Its amount should be equivalent to the price, at which Metinvest currently buys imported ferroalloy products.
Ukrainian steelmakers need ferro silicon manganese, ferromanganese and ferro silicon of certain quality and certain chemical composition. Ferroalloys from India, for instance, are cheaper. Though they are of a different composition and their supply is protracted. Our steelmakers need these ferroalloys right here and now.
Ukrainian ferroalloy producers try to meet the needs of their colleagues. Ferroalloy plants propose to contract their entire product range to make the production complex operate at full capacity. And this is not always beneficial for our steel producers.
What are the main problems currently faced by Ukrainian ferroalloy producers?
— The main problem is the high electricity price. The share of electricity expenses in the cost of different types of ferroalloys varies, but could reach up to 40%. The cancellation of the differentiated electricity tariff (night tariff) from 1 January worsened the situation. Earlier, ferroalloy producers could operate according to a flexible schedule — at night, for example. Today, ferroalloy plants (Nikopol Ferroalloy Plant, Zaporizhzhia Ferroalloy Plant) as large electricity consumers will no longer perform the functions of equalizing the daily power grid consumption. This jeopardizes the performance of the entire power system of Ukraine.
Also, the new model of the energy market still provides for cross-subsidization of electricity purchase by households due to high prices for the industry.
The cost of ferroalloy production increased as a result of the abolition of the night tariff. Electricity prices of our competitors in Malaysia, India, Brazil, and South Africa are lower than in Ukraine. Their cost of production of ferroalloys is lower as well that makes their products more competitive in price in the Ukrainian market.
Malaysian producers are active in the European and Turkish markets. This may result in a decrease in the volume of Ukrainian supplies. We still hold quality positions due to the large output and high content of manganese in the products.
From 1 July, with the introduction of the electronic accounting system, supposed to be applied for the day-ahead and intra-day markets, electricity prices will increase even more. This will also entail a growth in the cost of ferroalloy products.
Has the sector come up with some kind of compensatory measures?
— It is possible to compensate for increased electricity prices through freezing investment programs of ferroalloy plants in environmental terms or slowing down wage growth. This will inevitably lead to staff outflow.
Ferroalloy plants have long begun to reduce electrical energy consumption of production: new forms and composition of electrodes, new furnace lining, etc. They have already reduced electrical energy consumption wherever possible. Yet, the specifics of ferroalloy production do not allow to essentially reduce energy consumption in production processes.
Does the sector experience shipping problems? What losses could it incur as a result of an increase in rail freight rates?
— The 2017 increase in shipping rates did not improve the quality of services. Ferroalloy makers have problems linked to a hidden rise in the cost of transportation, which is expressed in the delayed car spotting and marshalling of trains, longer period of delivery of products to the destination, lack of train security and, as a result, losses from theft during transportation of products. All of this will raise the cost of the products and decrease competitiveness in export markets.
Possible losses throughout the industry are being estimated. They will be different for each plant, depending on its size and specifics of production processes. For all enterprises of the ferroalloy sector, losses will amount to tens and hundreds of millions of hryvnias.
What do you think is the solution to the problem of the ever-growing transportation costs?
— In our opinion, increased responsibility of Ukrzaliznytsia is a solution to this problem. What I mean is imposing a fine in the amount of 5% of the cost of cargo transportation for delay in supply and making Ukrzaliznytsia as the state-owned carrier, not shippers, responsible for cargo protection.
We also expect that the situation may change due to the creation of the National Transport Regulatory Commission. This is provided for in the draft Law No. 9512 "On Railway Transport of Ukraine." The regulator will set tariffs for cargo transportation based on the real cost of shipment services and its growth.
Is there a dialogue between the sector and the government?
— We are talking about the need to protect the national producer in the way Europe does. If we are pressed by electricity prices and environmental requirements, what do we get instead? There is no authority in Ukraine responsible for industrial policy. The functions of the Ministry of Industrial Policy, abolished in 2014, were delegated to the Industrial Policy Department of the Ministry of Economic Development and Trade (MEDT), which does not properly deal with sectoral issues. It is believed that all such issues should be regulated by the market, but its 'regulations' could make everyone seek work in Poland.
I guess that a dialogue with the industry takes not only political will, but also a special authority that would be interested in what goes on in the real sector of the economy and what needs to be improved. The Industrial Policy Department of MEDT does not perform these functions.
---