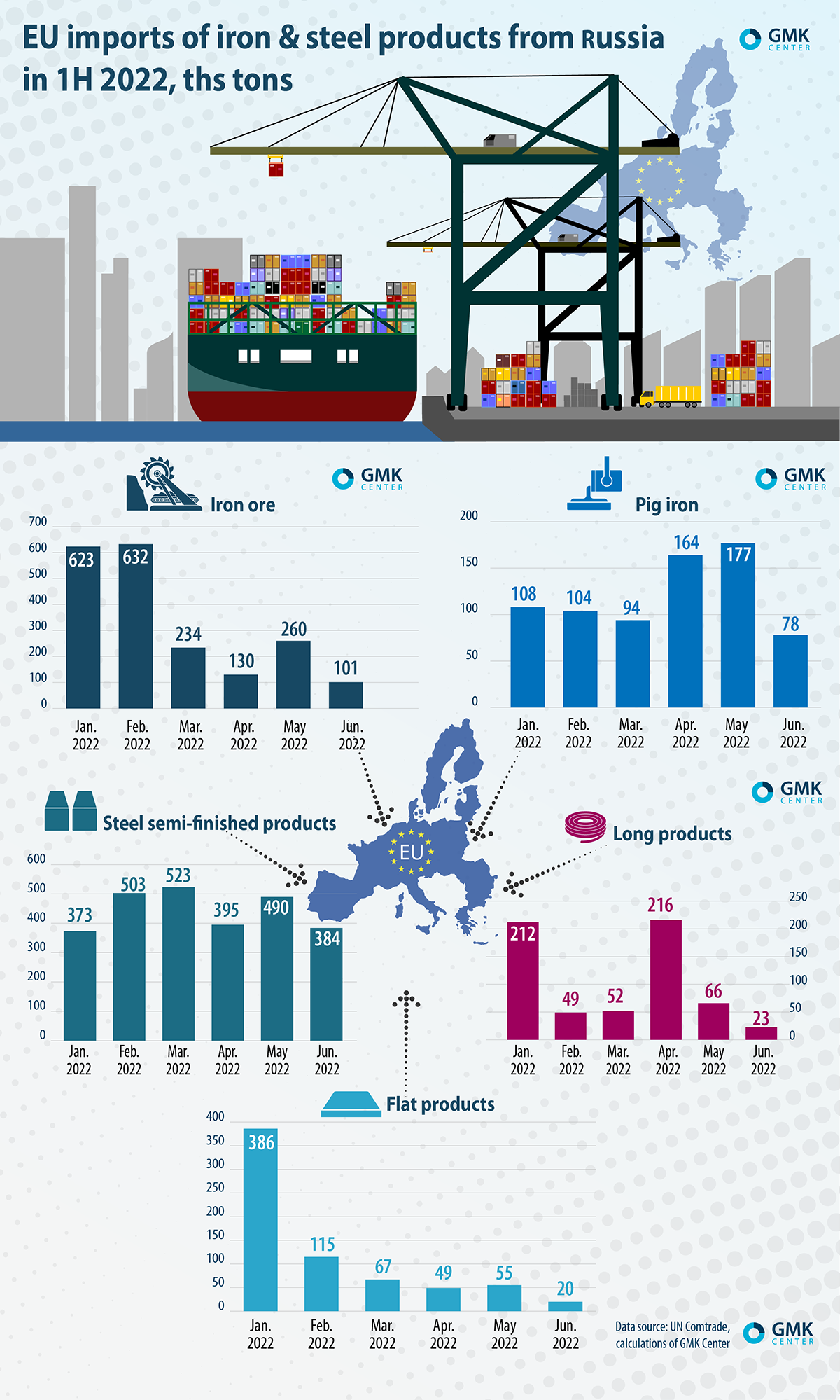 Russian suppliers are gradually occupying the traditional export markets of Ukrainian steel plants
EU is large traditional importer of iron and steel products from Russia. According to Eurostat, in the first half of 2022 EU imported almost 2 mln tons of iron ore (2.6 times higher than in the 1H 2021), 724 thousand tons of pig iron (twice higher), 2.7 mln tons of steel semi-finished products (+17%), 618 thousand tons of long products (-11%), 693 thousand tons of flat products (-59%).
Supplies continue after the start of the war in Ukraine. EU steel plants depend on imported iron ore, pig iron and steel semi-finished products. So, in the face of declining supplies of similar Ukrainian products, European steel plants increased imports from Russia. In particularly, in the second quarter of 2022 EU imports of pig iron from Russia increased by 2.5 times y-o-y, while imports of steel semis – by 2%.
Since 1 April 2022 EU prohibited imports of rolled steel products and pipes from Russia. This ban provides a three-month transition period to wind down existing contracts. During this period imports from Russia is possible, but we see decreasing supplies. For example, in the 2nd quarter of 2022 imports of long products from Russia reduced by 8.8% y-o-y and imports of flat products decreased by 86.3%.
---
---