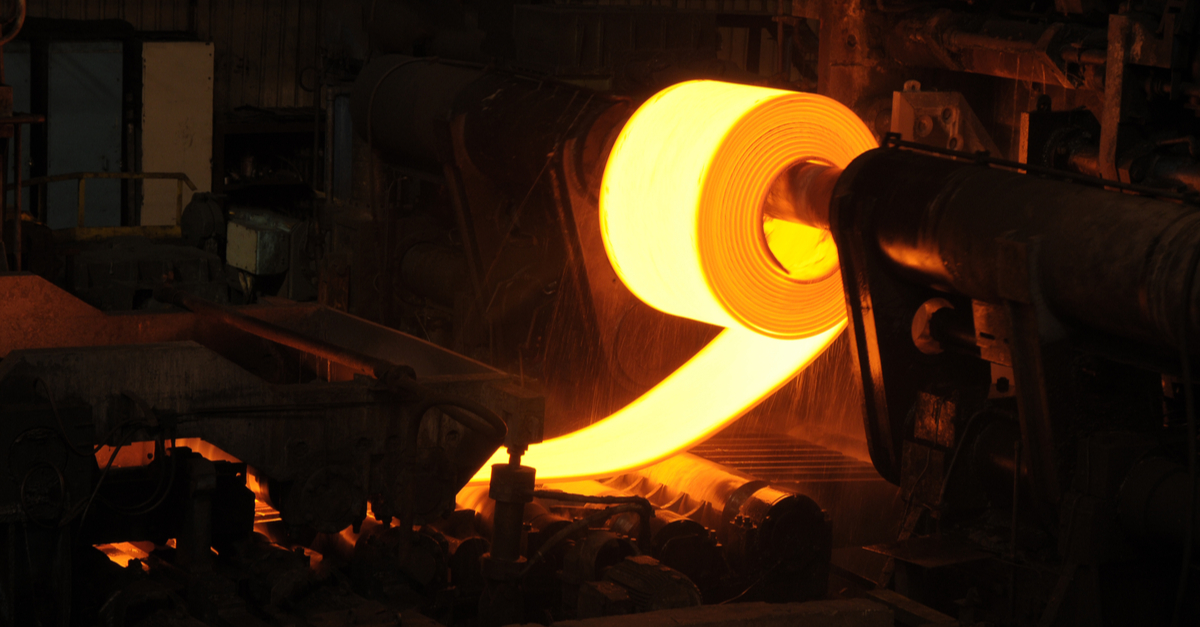 Steel production in EU
All major steel producers in the European Union showed a significant drop in smelting
According to the WorldSteel Association, steel production in EU countries in 2022 fell by 10.5% year-on-year – to 136.7 million tons. In general, steel production in the world fell by 4.3% y/y – to 1.83 billion tons.
In 2022, the leading European steel producers reduced their production (on an annual basis):
Germany – by 8.4%, to 36.8 million tons;
Italy – by 11.6%, to 21.6 million tons;
France – by 13.1%, to 12.1 million tons;
Spain – by 19.2%, to 11.5 million tons;
Poland – by 8.6%, to 7.7 million tons;
Austria – by 4.7%, to 7.5 million tons;
Ukraine – by 70.7%, to 6.3 million tons.
Earlier, the association of European steel producers (EUROFER) expected that due to the closure of production facilities, steel production in Europe could decrease by 4% in 2022. Also, EUROFER in October 2022 worsened its forecast of a decrease in the consumption of steel products in the European Union to -3.5% compared to -1.7%, as expected in August 2022.
During the past year, the situation in European steel industry was affected by the following factors, which were partly caused by the military aggression of the Russian Federation against Ukraine:
High prices for energy resources. This factor led to an increase in production costs and even the shutdown of a number of energy-intensive capacities. The autumn correction of energy prices, after a sharp rise since the beginning of 2022, made it a little easier for European steelmakers.
High volatility of prices and demand. The latter rose sharply in March-April on panicked expectations as a result of the Russian Federation's war with Ukraine. Buyers sought to stockpile steel products, despite soaring prices. However, from mid-April 2022, steel quotations began to decline sharply. In the second half of 2022, companies were not entirely successful in trying to raise prices, which they managed to do since January 2023, when European HRC producers raised prices.
Decrease in steel exports from the EU. European steel production lost its competitiveness due to rising energy prices in the second half of the year.
At the same time, this year European steel companies are already resuming the operation of previously stopped capacities. Thus, the Slovakian US Steel Kosice resumed the operation of all three blast furnaces. The company is restoring capacity against the backdrop of rising European prices for hot-rolled coils. There is also an increase in demand due to replenishment of stocks by service centers.
In turn, ArcelorMittal plans to restart blast furnace A with a capacity of 4.5 million tons per year at the plant in Gijón (Spain) in February. At the beginning of January, blast furnace №3 was already launched at the company's plant in Dombrowa-Gurnych (Poland), but the company is preparing blast furnace №2 to stop for overhaul in March.
The Fitch Ratings agency expects the global steel market, excluding China, to stabilize in 2023 to the level of 2021.
"The outlook for Europe's steel companies remains bleak amid high energy prices, a looming recession, declining consumer confidence and the need to diversify steel supply chains," informs Fitch Ratings.
Analysts predict a difficult 2023 for European steelmakers.
"As the situation with gas supplies is not expected to improve immediately, the demand for steel in the EU will continue to decline in 2023, with a significant risk of decline in the event of a severe winter or further disruptions in energy supply. Financial risks associated with high public debt and slow growth in China create additional risks for the EU. There are also possible long-term consequences for the structure of the economy, and thus the demand for steel, if economic restrictions remain at current levels. On the other hand, if the Russian-Ukrainian war ends earlier than expected, there is potential for growth," emphasizes WorldSteel.
---
---