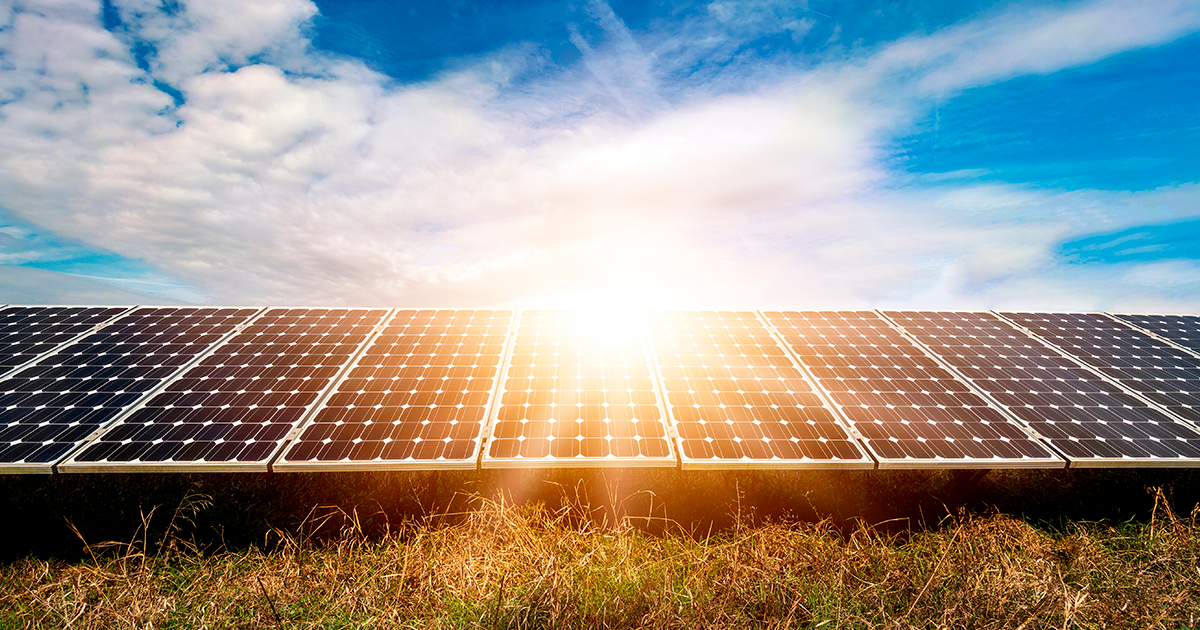 shutterstock.com
Consumption of metal structures during the construction of solar power plants reaches 40 thousand tons per year and may double in 2019
Solar energy in Ukraine is showing explosive growth. In 2018-2019, the total capacity of solar power plants in the country increased by 2.8 times – from 793 MW to 2229 MW. Only in the first quarter of this year the country installed solar power plant with a total capacity of 684 MW , according to the State Agency for Energy Efficiency and Energy Saving.
Such dynamics of capacity commissioning promises a good sales market for steel structure manufacturers. Whether metallurgists are ready to cover the growing demand in the segment and whether the quality of galvanized steel satisfies the needs of solar energy – the GMK Center looked into it.
Yours or someone else's?
During the construction of solar power plants, hot-rolled sheet metal is used, followed by hot-dip galvanizing with a thickness of 3-5 mm, or rolled galvanized S350GD Zn275 with a thickness of 2 mm. The latter is also the main material for rooftop stations.
"On average, during the production of equipment for solar power plants, the enterprise consumes about 2,500 tons of metal per month. Of which 2,000 tons are imports," says Andrey Teptya, production director of KNESS Product (part of the KNESS group of companies).
Depending on the technological features of the SES construction, not only imported, but also Ukrainian metal is used. Each company has its own preferences. For example, UDP Renewables uses only Ukrainian-made metal structures at SES that are switched on and under construction. And the company does not plan to change the approach to the choice of suppliers.
For other companies, metal consumption during the construction of solar power plants is largely provided by import supplies.
"If earlier raw materials that were profiled came in, now finished profiles for stations and even finished structures have already started to come in. That is, foreign investors do not trust Ukrainian manufacturers, or Ukrainian manufacturers believe that it is more profitable for them to buy and bring finished products, rather than profiling here using the metal of Ukrainian producers," Vyacheslav Kolesnik told , Executive Director of the Association "Ukrainian Center for Steel Construction" (UCSC), during a speech at the Conference of Steel Construction Market Participants.
Do it yourself
Some power engineers have taken a course on self-sufficiency. For example, KNESS Group has set up its own production. Since 2015, they have been producing metal structures for mounting photovoltaic modules and electrical equipment for renewable energy and distribution networks, and since 2016, also inverter equipment.
"The group of companies is consistently implementing the development strategy of 100% production of components for solar power plants. And we also try to use Ukrainian-made raw materials as much as possible, – emphasizes Andriy Teptya. – However, it will not be possible to carry out import substitution of metal consumption in SES soon. We use galvanized metal with a thickness of 2 mm and a zinc coating of at least 275 g/m2. Ukrainian manufacturers offer metal with zinc coating 115 g/m2 ".
Millimeters of zinc
Metallurgists are well aware of the potential of solar energy. For this reason, the volume of production of galvanized rolled products has been growing over the past few years. Metallurgists are also working on quality.
"In the first quarter of 2019, an experimental batch of S350GD Zn275 galvanized coil 2 mm thick was produced at the Mariupol metal plant named after Ilyich," said Vyacheslav Kolesnik.

"We focus on increasing the thickness of the finished strip – 1.8-2 mm with a zinc coating of 275 g/m2 ", – Sergey Miroshnichenko, General Director of Unisteel assured, speaking at the conference "Improving the quality and developing the market for galvanized steel".
In total, in 2018, the domestic market of galvanized steel in Ukraine amounted to 312-314 thousand tons. According to GMK Center analysts, products of the Mariupol metal plant named after Ilyich, last year occupied approximately 35% of the domestic market, Module-Ukraine – 13.4%, Unisteel – 7.8%. 41% was imported galvanization.
According to the USCS, in 2018, 17.67 thousand tons of metal structures for solar power plants were imported to Ukraine. China accounted for approximately 77% of supplies, Turkey – 23%.
Let's hope that Ukrainian metallurgists will not miss the chance to press importers and prove to consumers that the new products meet the declared characteristics.
Tons per megawatt
According to various estimates, metal consumption in the construction of solar power plants ranges from 40 t/MW to 60 t/MW.
"Consumption depends on the type of photovoltaic table construction, the technical solution for the equipment for the power harvesting circuit and is different in each specific project. On average, the consumption of metal for the construction of solar power plants is 40-50 tons per 1 MW of rated power," says Vitaliy Matsola, technical director of UDP Renewables.
According to Vyacheslav Kolesnik, the commissioning of solar power plants in 2018 amounted to about 650 MW for industrial plants, 70 MW for small solar power plants. With a metal consumption of 60 t/MW, the total consumption of metal structures in the solar power plant segment last year amounted to approximately 40 thousand tons.
"In 2019, a peak in the construction of solar power plants is expected, the increase will be at least 50%. Thus, subject to the production of a galvanized coil of the appropriate quality, the industry can double the consumption of Ukrainian-made metal," Vyacheslav Kolesnik predicts.
Segment prospects
According to the Ministry of Energy, in 2018, the production of electricity from renewable energy sources increased by 38.8% to 2.6 billion kWh. Their share in total electricity production increased by 0.5 percentage points to 1.7%. However, in terms of money, alternative energy "costs" up to 9% of all funds in the energy market. According to the Energy Strategy of Ukraine, the share of renewable ("green") energy sources in the energy balance should increase to 11% by 2020 and to 25% by 2035.
This market is attractive to investors due to relatively high feed-in tariffs. Although from 2020 it will be reduced by 10% for the introduced solar power plants. Last year, about €730 million was invested in green power plants in Ukraine, of which €500 million was invested in renewable energy. The EBRD joined the financing of one of the projects, and the total cost of renewable energy projects that only Norwegian business plans to implement in Ukraine, is about €1 billion.
In addition, various preferences for the industry also contribute to the development of renewable energy. For example, at the end of last year, amendments to the Tax Code were adopted, which, until 2022, exempt imported energy equipment (solar panels, wind turbines, etc.) for solar power plants and wind farms from paying VAT.
---
---