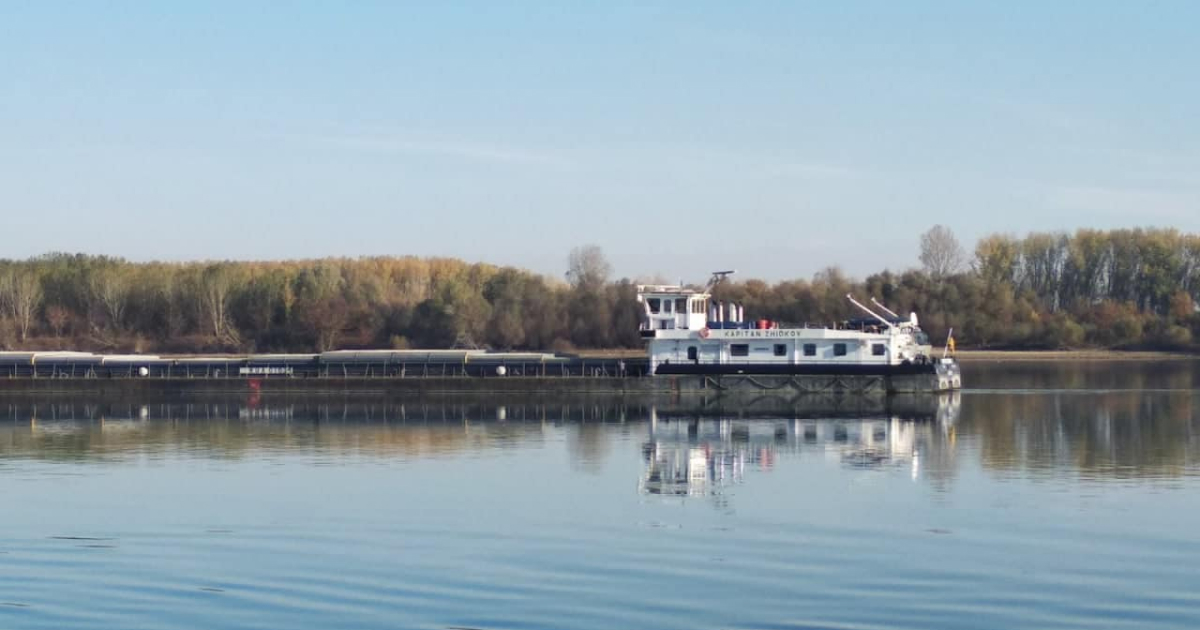 After a long break, the company successfully returned to the Middle Danube
Ukrainian Danube Shipping (UDP) last week sent a caravan with a load of iron ore to Serbia. Another caravan is being prepared for departure. This was reported by acting CEO of UDP Dmytro Moskalenko on his own Facebook page.
"Last week, another caravan left for Serbia with a cargo of iron ore. And another one is preparing to be left. After a long break, the UDP successfully returned to the Middle Danube," he noted.
The first barge caravan started in October 2022. From now on, several caravans are constantly operating on the line. In addition to iron ore, UDP processes coal from the port of Constanta.
"Thanks to the resumption of cooperation with European steel producers, our company diversified cargo flows, provided the fleet with stable work on favorable terms," ​​Dmytro Moskalenko added.
Navigation is still closed, but the situation with the water level in the Danube has improved, the depths are passable, which allows the UDP fleet to perform all planned tasks.
"We will continue to follow a flexible policy, which this year provided the company with high economic indicators, made it possible to pay off debts, launch promising investment projects and start a program to modernize the fleet," sums up the acting CEO of UDP.
As GMK Center reported earlier, at the end of September 2022, the UDP developed new routes for transporting iron ore on the Middle Danube. After the start of the war, almost the entire fleet of the Danube Shipping Company was relocated to the Lower Danube.
Earlier, the UDP was considering the possibility of cooperation with the largest logistics operators of the Danube. Due to cooperation with foreign partners, the UDP will reduce the turnover time of the fleet, increase the volume of transportation and increase competitiveness.
As GMK Center wrote before, the UDP has increased the carrying capacity of the fleet by 3 times since the beginning of the war. As part of the fleet repair program, more than 150 fleet units were repaired in 6 months and 35 barges, which had been idle for a long time, were put into operation.
---
---