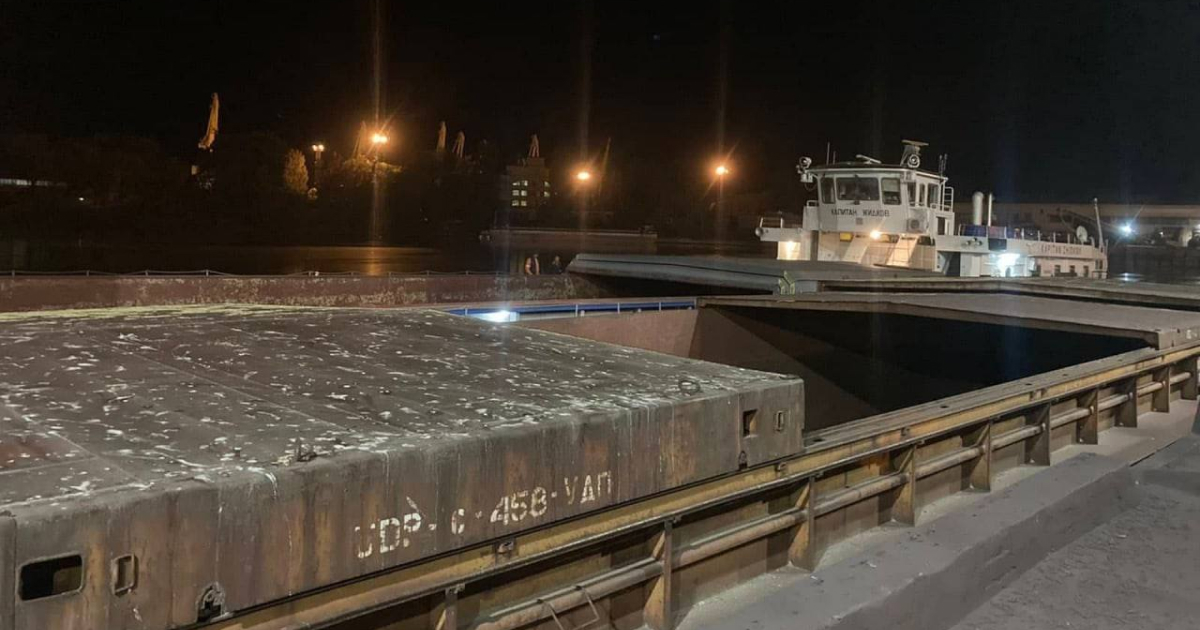 5 barges with sinter ore and pellets were sent from Izmail to the Serbian port of Smederevo
Ukrainian Danube Shipping Company (UDP) sent the first barge caravan with cargoes of Ukrainian iron and steel from Izmail to the Middle Danube. This is stated in the enterprise's press release.
On October 20, 2022, the motor ship Kapitan Zhydkov left the port of Izmail in the direction of the Serbian port of Semderevo. The caravan includes 5 barges with a cargo of sinter ore and pellets. The estimated time of arrival at the port of destination is 10-12 days, depending on the hydro-navigational situation on the Danube.
Route lines on the Middle Danube were launched under the current large contract for the delivery of Ukrainian iron ore for steel production in Serbia.
"Our partner is a large system company, cooperation with which ensures the UDP stable loading of the fleet with work. Thanks to the project, our company, in addition to obtaining attractive commercial conditions, is introducing better fleet management, long-term voyage planning and the formation of an infrastructure for servicing the fleet on the Middle Danube," the message says.
In addition, the company receives additional opportunities for the transportation of goods in the opposite direction.
"The return to the Middle Danube is accompanied by the technical modernization of the ships. Systems for monitoring fuel consumption, video surveillance, online dispatching are being installed. The crews passed the knowledge test and confirmed their qualifications," adds UDP.
As GMK Center reported earlier, at the end of September 2022, the UDP developed new routes for transporting iron ore on the Middle Danube. After the start of the war, almost the entire fleet of the Danube Shipping Company was relocated to the Lower Danube.
Earlier, the UDP was considering the possibility of cooperation with the largest logistics operators of the Danube. Due to cooperation with foreign partners, the UDP will reduce the turnover time of the fleet, increase the volume of transportation and increase competitiveness.
As GMK Center wrote before, the UDP has increased the carrying capacity of the fleet by 3 times since the beginning of the war. As part of the fleet repair program, more than 150 fleet units were repaired in 6 months and 35 barges, which had been idle for a long time, were put into operation.
---
---