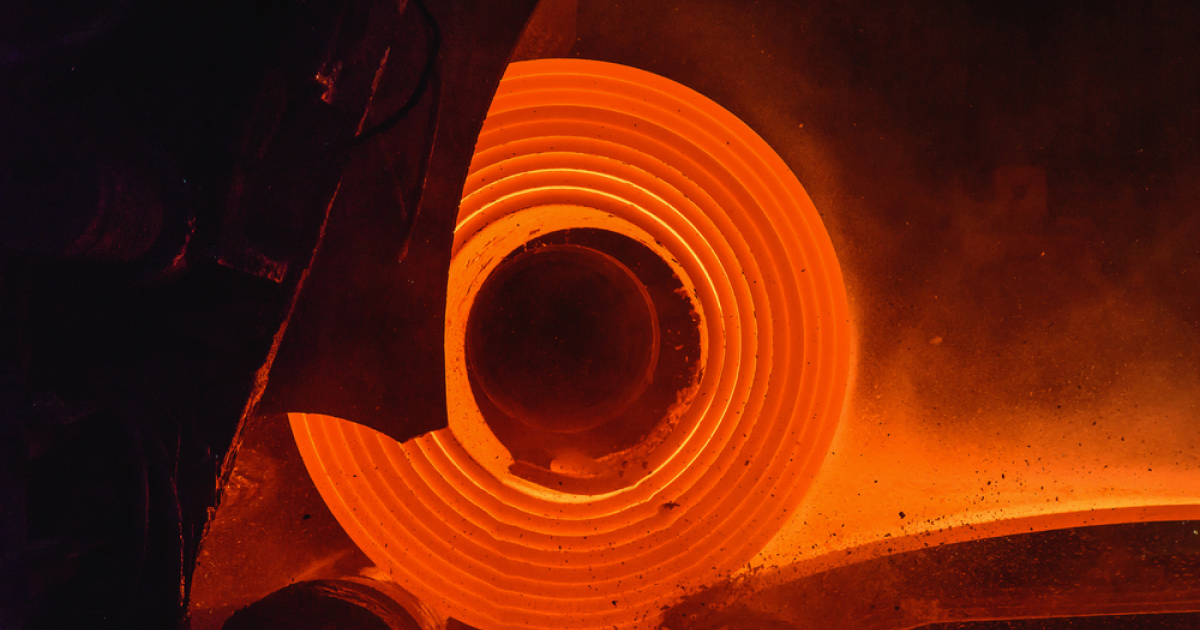 Steel production
During the month, Turkish steelmakers produced 2.89 million tons of steel
In September 2023, steel enterprises of Turkiye increased steel production by 3.5% compared to August – up to 2.89 million tons. This is evidenced by data, published on the website of the World Steel Association.
Compared to September 2022, Turkish steelmakers increased steel production by 8.4% in September 2023.
In January-September 2023, steel companies of Turkiye produced 24.49 million tons of steel, which is 10.1% less than in the same period of 2022.
Average monthly steel production in Turkiye for January-September 2023 amounted to 2.72 million tons, which is 10.1% less y/y.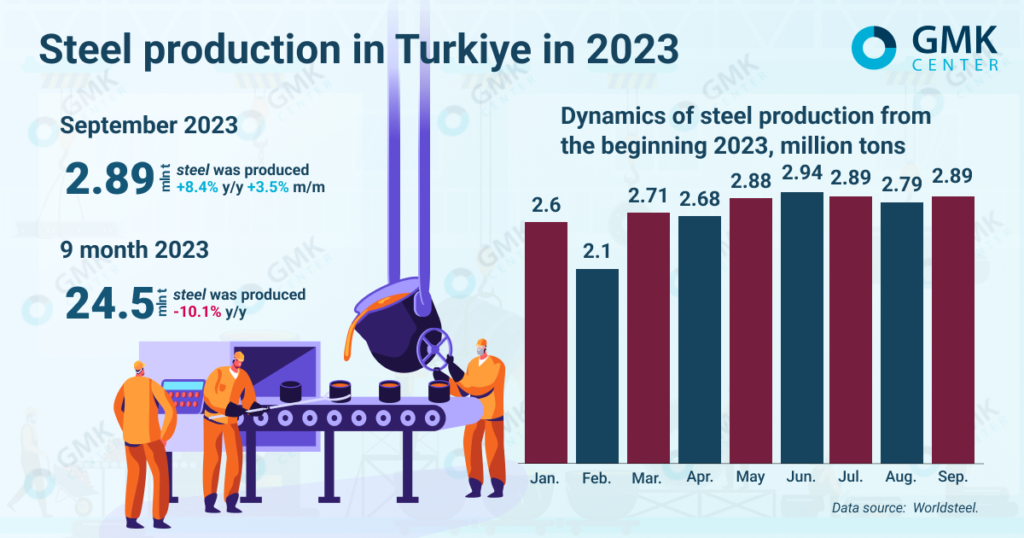 Since October 2023, Turkiye has increased wholesale prices for natural gas for large industrial enterprises by 20% compared to August. In addition, the country increased electricity tariffs by 20%, which creates additional pressure on the country's steel industry.
Turkiye for the last time raised prices for natural gas in September 2022. Then tariffs increased by 50% amid increased demand due to the military aggression of Russia – the largest supplier of gas to the territory of Europe. This trend continued until the end of the year, but already in February 2023, BOTAŞ announced a 13.3-17.2% decrease in natural gas prices for large industrial enterprises. After that price adjustments took place in March and April – by 20.95-26.12% and 20.01%, respectively. In the future, tariffs remained stable.
In addition, at the end of 2022, the Turkish energy market regulator announced reduction in electricity prices for industrial consumers – by 16%.
Steel production in Turkiye in 2022 decreased by 12.9% compared to 2021 – to 35.1 million tons. TCUD expected a fall in production by more than 13%. During the year, steelmakers exported 19.6 million tons of steel, which is 17.7% less year-on-year. The main factors for the decrease in production are the increase in production costs and the drop in global demand for steel.
---
---