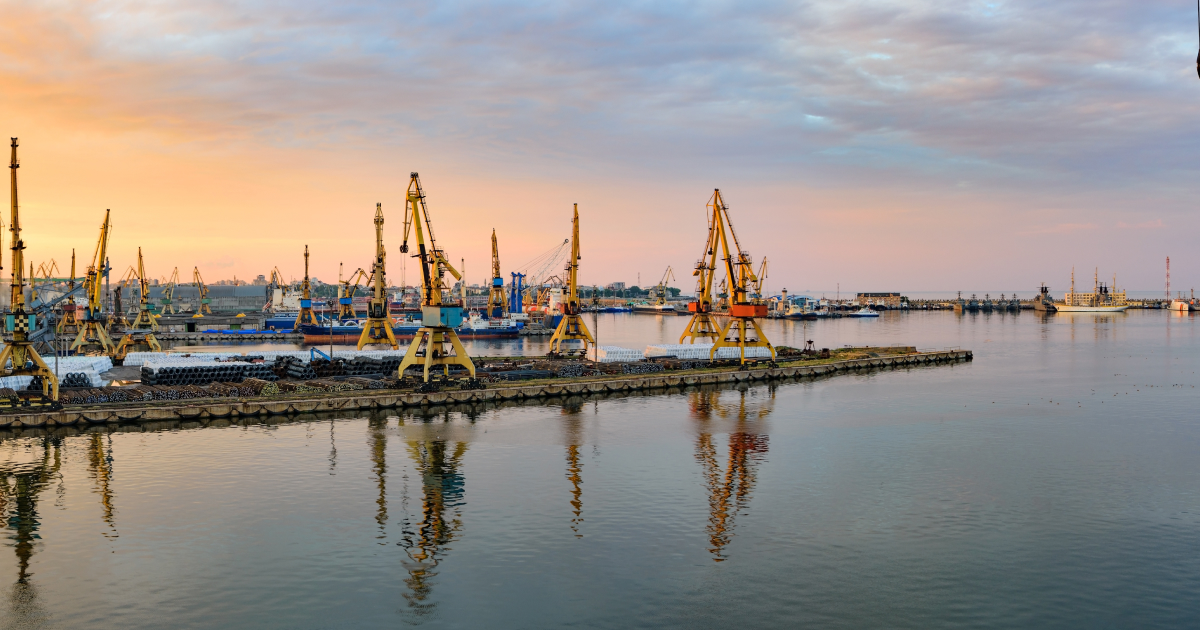 Constanta port
Transshipment of ferrous metals for the year increased by 28.9% y/y
In 2022, the largest seaport of Constanța in Romania increased the transshipment of iron ore and ferrous metal scrap by 46.9% compared to 2021 – up to 7 million tons. Thus, the transshipment of this cargo reached its maximum since the minimum in 2006. This is evidenced by data published on the port website.
Transshipment of steel products for the year reached 3.23 million tons, which is 28.9% more than in 2021. Processing of non-ferrous ores and scrap fell by 69.7% y/y – to 953.9 thousand tons.
In total, in 2022, the port of Constanta handled 75.5 million tons of cargo, which is 11.9% higher than in 2021 and is a record for at least 8 years.
Among the cargoes that the port handled the most last year, except for iron ore:
grain – 24 million tons (-4.6% y/y);
oil – 9.5 million tons (+41.6% y/y);
petroleum products – 7.2 million tons (+32.4% y/y);
natural and chemical fertilizers – 4.5 million tons (+9.8% y/y).
44.8 million tons of bulk cargoes (+0.6% y/y), 18 million tons of bulk cargoes (+40.4% y/y), 4.8 million tons of general cargo (+22, 1% y/y) were handled. Transshipment of containers for the year is 776.6 thousand TEU, which is 22.9% more compared to 2021.
In 2022, the port received 4.5 thousand (12.9% y/y) sea vessels and 10.9 thousand (+2.5%) river vessels.
The transshipment of iron ore cargoes in the Romanian port has increased, probably due to the restructuring of the logistics routes of the Ukrainian iron and steel companies, which were left without the possibility of exporting products through the sea ports of Ukraine. As of the beginning of August 2022, the port of Constanta processed 800 thousand tons of iron ore of Ukrainian production.
Ukrainian goods arrive in Constanta by road, rail and barge from the Ukrainian Danube ports of Reni and Izmail. As the port management noted, they intend to continue exporting other Ukrainian goods not covered by the Istanbul agreement, including steel products, iron ore and pipes.
As GMK Center reported earlier, in 2021, the port of Constanta increased iron ore transshipment by 23.4% compared to 2020 – up to 4.77 million tons, and steel products by 28.1% – upto 2.5 million tons. In total, the port handled 67.5 million tons of cargo during the year, which is 11.8% less y/y.
---
---