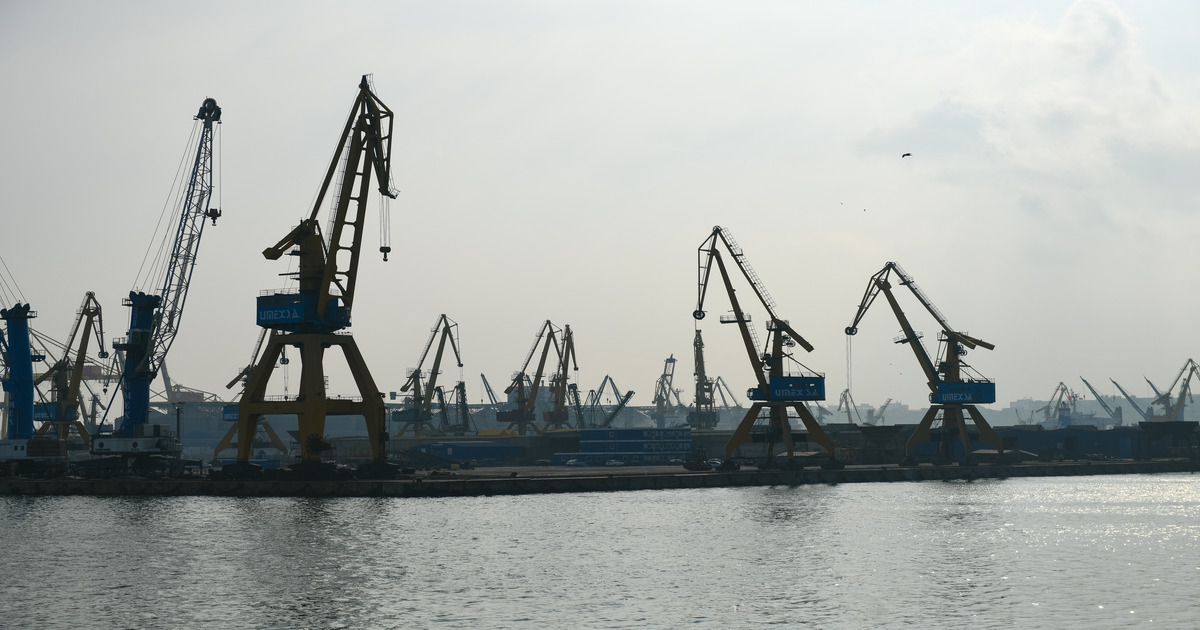 However, for now, the port's specialization is grain cargo
After the start of the Russian invasion of Ukraine, the largest Romanian seaport of Constanta processed 800,000 tons of iron ore and about 1.5 million tons of Ukrainian grain. Porta publication reports about it with the reference to Reuters.
Ukrainian goods arrive in Constanta by road, rail and barge from the Ukrainian Danube ports of Reni and Izmail. However, logistics are complicated by problems with the railway infrastructure and low water level on the Danube after several weeks of drought, which prevented barges from taking their full loads.
In the port of Constanta, ten operators carry out the transshipment of Ukrainian cargo. The largest among them is the stevedoring company Comvex SA. As of the end of June, the operator processed approximately 70% of Ukrainian grain and other cargo.
"Everything depends on how the Istanbul agreement will work and on the volumes that Ukrainian ports will be able to ship. We sincerely hope they can get their supply chains back on track. But we are here and ready to help," said the director of Comvex Viorel Panait.
According to him, this week the company planned to load two ships: one will deliver 30,500 tons of Ukrainian and Romanian corn to Libya, the other — 45,000 tons of Ukrainian corn to Iran.
Comvex invested €4 million in a second barge-unloading storage platform, which started operating at the end of July and increased the inbound handling capacity to 84,000 t/d and to 70,000 t/d outbound. In total, Comvex, according to the director, plans to invest €60 million in increasing operational capabilities in the current and next years.
As the port management reported, 183,600 tons of Ukrainian grain is currently heading to Constanta. The port will also continue to export other Ukrainian cargo not covered by the Istanbul agreement, including steel products, iron ore and pipes.
The Constanța Port Business Association, which is also managed by Panait, said the ten port operators that handle Ukrainian cargo in addition to their regular customers will need a €340 million investment in equipment to increase the speed of cargo operations. They count on funds from the European Union and state guarantees for loans.
In 2021, the Port of Constanta shipped a record 25.2 million tons of grain from Romania and the neighboring landlocked countries of Serbia, Hungary, Moldova and Austria. In the first half of 2022, the port of Constanta handled 37.5 million tons of cargo, including more than 1.3 million tons of grain from Ukraine.
As GMK Center reported earlier, that the government of Romania confirmed technical and economic indicators of the expansion of the road to four lanes and the construction of the transition to the northern part of the port of Constanta. Investments in the amount of 179 million lei ($38.79 million according to the NBU exchange rate on June 9, 2022) are planned for modernization
---
---