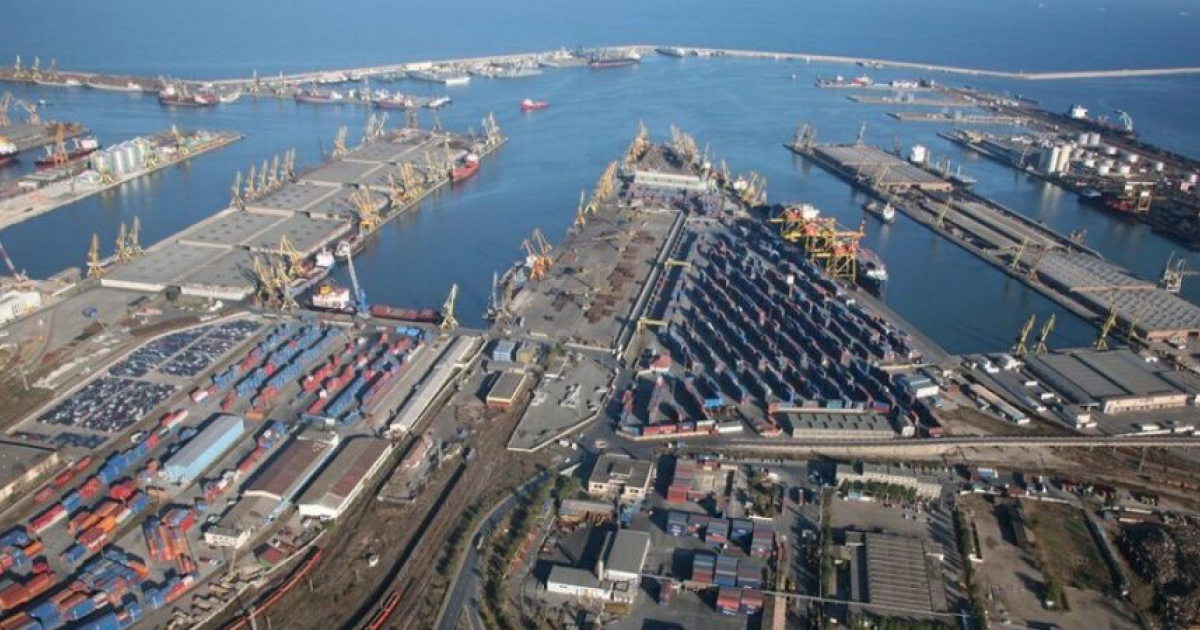 This will increase the volume of incoming imports and exports from Ukraine
The Romanian government has approved technical and economic indicators for the expansion of the road to four lanes and the construction of a crossing to the northern part of the port of Constanta. Investments for 179 million lei are planned for modernization ($38.79 million as of June 9, 2022), Facebook account of the port of Constanta reported.
"At a meeting on Wednesday, June 8, 2022, the government approved the technical and economic indicators of the investment goal "Extension to four lanes of road between gate 7 and the intersection of the facility, connection between gate 9 and gate 8 towards the northern part of the port of Constanta." Investments are needed to develop the road infrastructure between the A4 motorway and the port of Constanta," the statement said.
Port's administration to expand to four lanes and restore the main access road in the northern part of the port of Constanta, creating access through the railway in the northern part of the port and above the access road to P9, as well as changing the existing roundabout at the eastern end of the A4 motorway. The investment is designed for 4 years.
The project will be financed through the Operational Program for Large Infrastructure Development for 2014-2020, the Operational Program for Transport Development for 2021-2027, through the budget of the Ministry of Transport and Infrastructure of Romania and through gratuitous external funds.
Romania plans to start repairing the 1520 mm wide railway, which from the port city of Galati reaches the Moldovan border in the village of Giurgiulesti and will connect the port of Reni in the south of Odessa region with other Danube ports. This railway line will allow to transport goods to and from Ukraine via Moldova and the port of Galati.
Freight forwarding agents are looking for new routes for Ukrainian cargo as logistics costs increase in Romania. In addition, congestions in the port of Constanta caused by Ukrainian imports are blocking critical grain exports. Ukrainian freight forwarders say that Romanian container yards are operating at their maximum as much of Ukraine's trade now flows through Constanta.
Ukraine's Metinvest Group is looking for a new supply chain and the development of new products, as the county's sea trade routes are blocked by the Russian army. Some attempts to build logistics through the ports of Baltic sea and Romania have already been made.
---
---