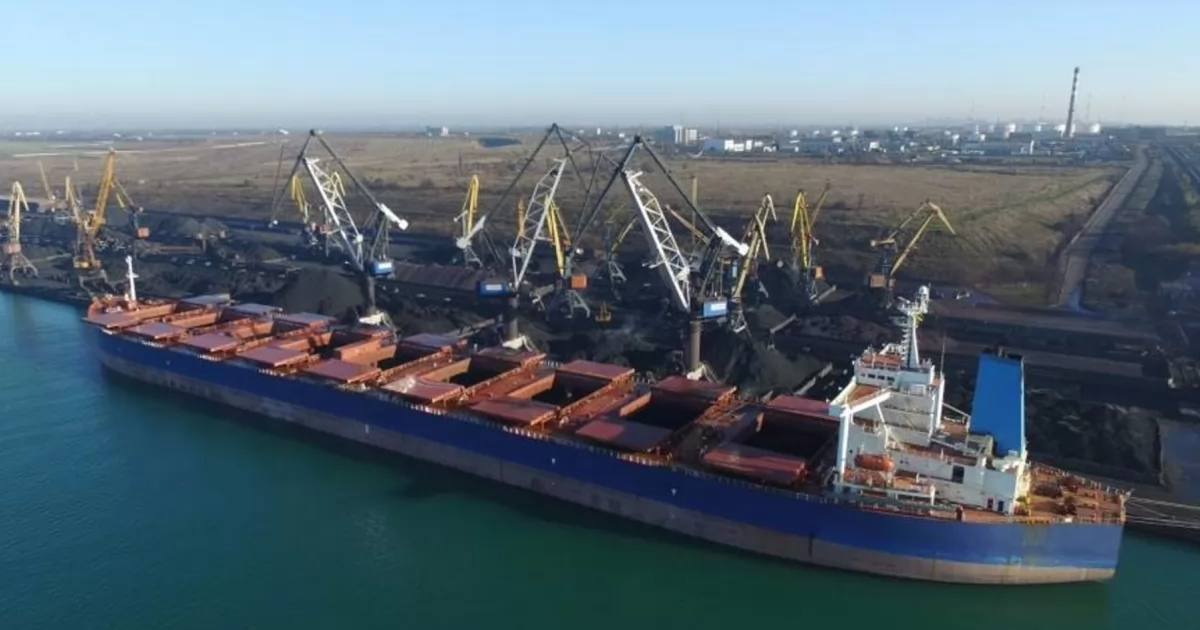 © еlevatorist.com
The war in Ukraine has once again shown how fragile supply chains can be
Freight forwarding agents are looking for new routes for Ukrainian cargo as logistics costs increase in Romania. In addition, congestions in the port of Constanta caused by Ukrainian imports are blocking critical grain exports, according to The LoadStar.
Ukrainian freight forwarders say that Romanian container yards are operating at their maximum as much of Ukraine's trade now flows through Constanta. Although transhipment increasing means more profits for the port, it also requires the introduction of new standard operating procedures. Constanta is still developing unified procedures to facilitate the transit of Ukrainian import containers.
Last year, Ukrainian containerised cargo turnover was more than 1m teu, but since the start of the war in Ukraine on February 24 and the closure of the Ukrainian ports of Odessa and Mariupol, have been looking for alternative routes for cargo.
As cargo moved from Ukrainian ports, this led to a rapid increase in the number of containers, which affected the average waiting time. It is from two to three weeks now. The longer waiting time is combined with necessary documents uncertainty, which worsens the congestion, particularly in Constanta's terminal.
To slow down the cargo flow into Constanta, many vessels are leaving cargo at Turkish container hubs, where boxes are then scheduled for feeder services to Constanta. Container sites in Constanta are overloaded. As a result, terminal charges at Constanta now include a new fee of €30 per extra lift.
These increased costs encourage freight forwarders to look for alternative routes for both import and export containers. The most obvious variants are Polish ports of Gdynia and Gdansk on the Baltic Sea. While Polish ports capacities look attractive, the inland connections with Ukraine, particularly by rail, are challenging.
First, the railway network between Ukraine and the EU has different rail gauges. Ukrainian railways were built with a rail gauge of 1520 mm, while in most European countries they use a gauge of 1435 mm. This means that the only way to move cargo from Ukraine to Polish ports is through gauge-swap stations, which is a time-consuming process.
It also means that there are large traffic jams on the Polish-Ukrainian border. Thousands of rail cars have jammed the gauge-swap stations located alongside the border. The bottleneck slowed the turnover of wagons, creating a second problem – the lack of cars to maintain the required rate of export shipments.
In an effort to ease the burden on Ukraine's railway system, Poland is looking for investors to build a dry port that combines both types of gauge at the Ukraine-Poland border. This would allow increasing of the cars turnover.
Investors may not have time to return invested money on such a facility, which probably will be used for a relatively short time. As soon as Ukrainian seaports are unblocked, millions of tons of grain will flow through their grain terminals again. The spiked demand for rail service and warehouse space in Poland among Ukrainian exporters will roll back within a short time, making an investment unattractive for the EU investors. Thus, logistics market participants need time to adapt to new realities and develop new procedures for their operations.
Earlier GMK Center reported, that Ukraine negotiates metal and grains exports via Baltic ports. Also Ukraine and Poland agreed to create a joint logistic company to increase Ukrainian rail exports to the EU and world markets.
---
---