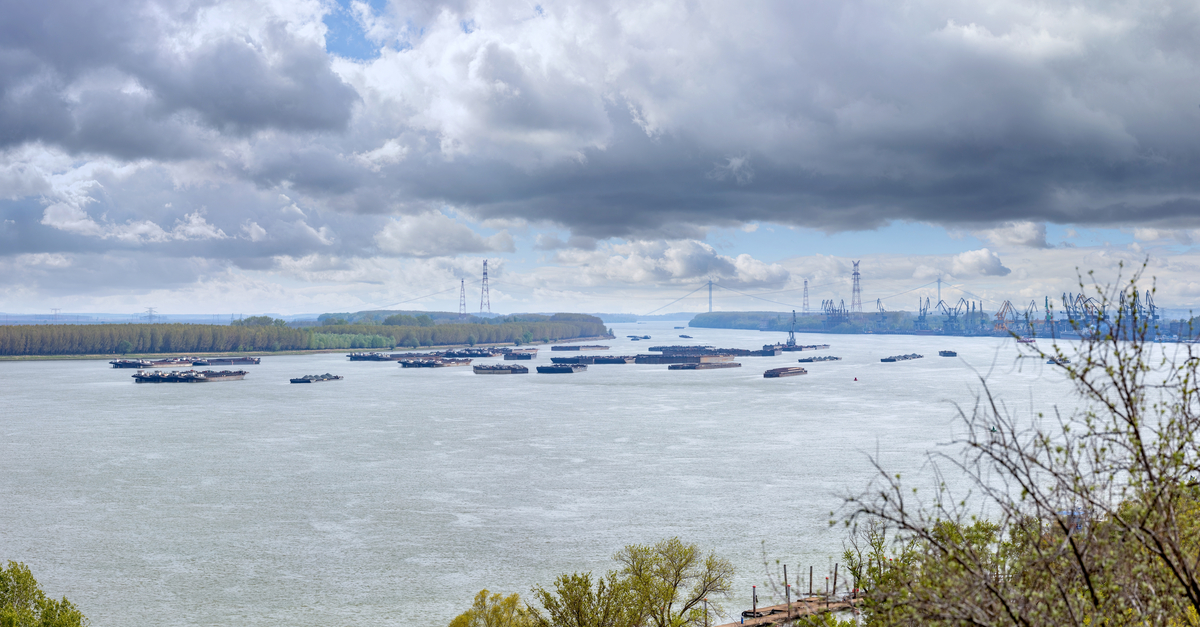 (c) shutterstock.com
The water level fell due to abnormal heat in the Danube region
Draft vessels loading of Ukrainian Danube Shipping Company (UDP) decreased from 2.1 m to 1.8 m, and the loading itself – from 1.5-1.6 thousand tons to 1 thousand tons due to the falling water level because of the abnormal heat in the Danube region.
Dmytro Moskalenko, an acting CEO of the UDP, informed about it.
Since July, an abnormal heat has been established throughout Europe. The prolonged influence of heat and the absence of precipitation have a catastrophic effect on water resources, causing the rivers to dry up.
Usually the peak of shallow water on the Danube is on September-October. However, this year the water level has already dropped critically due to the lack of precipitation in the Danube basin and its main tributaries (Sava, Drava, Tisza and Morava).
"Since July 25, due to a sharp drop in water levels, navigation has been closed on the middle and lower sections of the Danube. Here the bulk of the UDP fleet is concentrated. As marks of the water post evidenced, in Chernovod, compared with July last year, the water fell by several meters. UDP caravans now have to work in extreme conditions. The extremely difficult navigation situation has led to a forced reduction in the loading of the fleet, which has a negative impact on the volume of cargo transportation," Dmytro Moskalenko said.
Due to the fact that the Danube region still remains the only waterway for transporting grain to Europe, the UDP plans to continue working.
"It is difficult to predict how the situation will develop further. In any case, we cannot allow the movement of the fleet to be stopped and we will work with the lowest possible draft," the acting head of the UDP emphasized.
The Ministry of Infrastructure also plans dredging of the path through the outfall of the Bistroye, since ships with a draft not exceeding 3.9 m can pass through the channel. Thhis will affect the carrying capacity of the vessels. Today they load 1.5-2 thousand tons, and will be able to load up to 5 thousand tons .
Ukrainian ports on the Danube in June 2022 increased transshipment of goods compared to March by 3.7 times – up to 1.4 million tons.
As GMK Center reported earlier, in recent years, the share of Danube ports in the total transshipment in Ukraine has been at the level of 2.5-4.2%. Ministry of Infrastructure plans to increase the throughput of Ukrainian ports on the Danube by 1.7 times – up to 25 million tons per year. But even with maximum efforts, the Danube ports will not be able to pull out Ukrainian exports – the country needs a complete deblockade of the Black Sea ports.
---
---