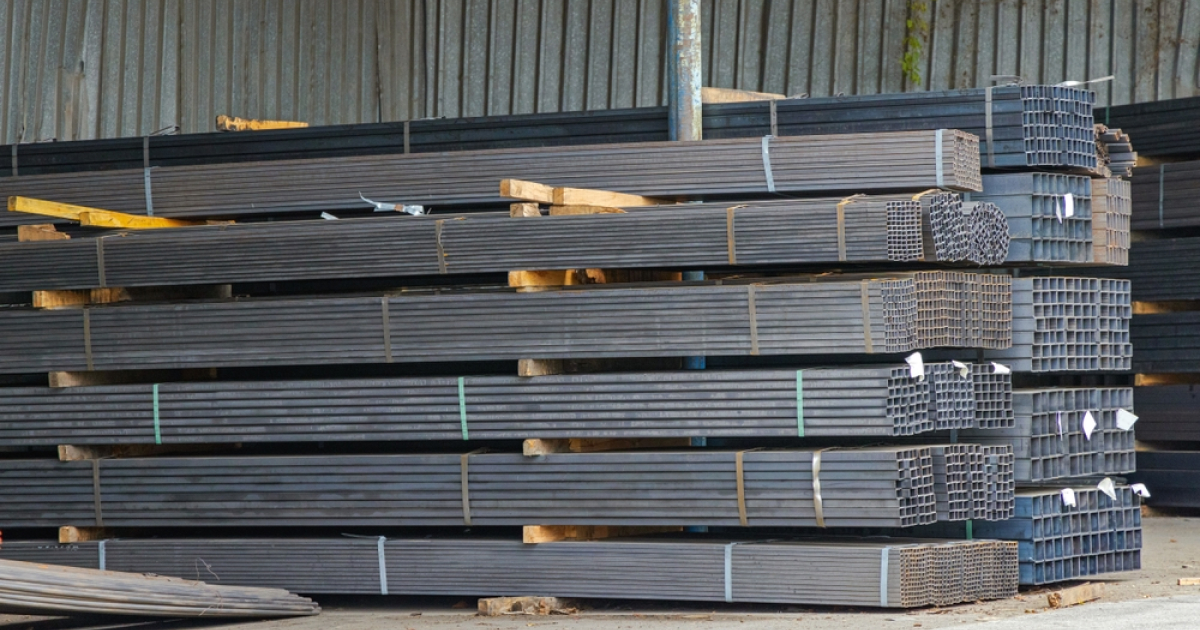 Long rolled steel
Due to hostilities, half of the enterprises participating in the UCSC were forced to temporarily or partially stop their activities
In 2022, steel structures market for construction purposes in Ukraine decreased by 55-65%, after growing by 5% in 2021 to 155 thousand tons. This was noted by the Ukrainian Center for Steel Construction (UCSC), according to Metinvest.Media's press release.
"In 2021, the Ukrainian market for steel structures increased by about 5% y/y – up to 155 thousand tons. According to our estimates, the drop in demand for steel structures for construction purposes in 2022 amounted to 55-65%. Due to hostilities in 2022, half of the UCSC participants were forced to temporarily or partially stop their activities," the UCSC comments.
Metinvest, which produced a lot of steel products for construction and raw materials for steel structures, actively popularized steel construction in Ukraine. But after the destruction of Azovstal and Ilyich Iron and Steel Works, the building materials market faced a shortage of steel products. Later this problem was solved by importing.
"The destruction and occupation of capacities, the reduction in demand in the domestic market, the growth of the exchange rate and the cost of logistics – all these factors led to an increase in the cost of rolled steel in the summer of 2022 to a maximum with a consistent price reduction. In 2022, prices for rolled products increased by 41% y/y, which had a significant impact on the cost of finished steel structures, 2/3 of which is rolled steel," the report says.
In 2023, the UCSC predicts stabilization or gradual growth of the steel structures market in Ukraine.
"After the victory, there will be a long period of renewal. There will be a need for a significant amount of steel structures, enclosing structures and related materials, as well as qualified services for their inspection, design and installation. However, the steel construction industry is ready for this. So far, there is no shortage of steel structures due to the lack of exports and the decline in construction volumes," sums up the UCSC.
As GMK Center reported earlier, in 2022 prices for rolled steel products in Ukraine increased by 26% compared to 2021. The main price jump took place in January-May 2022 – the cost of most rolled product assortment items increased by more than 39%. But since August 2022, prices for rolled steel products began to decline.
Ukrainian steelmakers in 2022 exported 1.63 million tons of flat rolled steel, which is 73% less compared to 2021. Steelmakers' revenue from exports of such products fell by 73.5% y/y – up to $1.35 billion.
Long rolled steel exports decreased by 59.7% y/y – to 748.95 thousand tons, and export revenue – by 55% y/y – to $693.53 million.
---
---