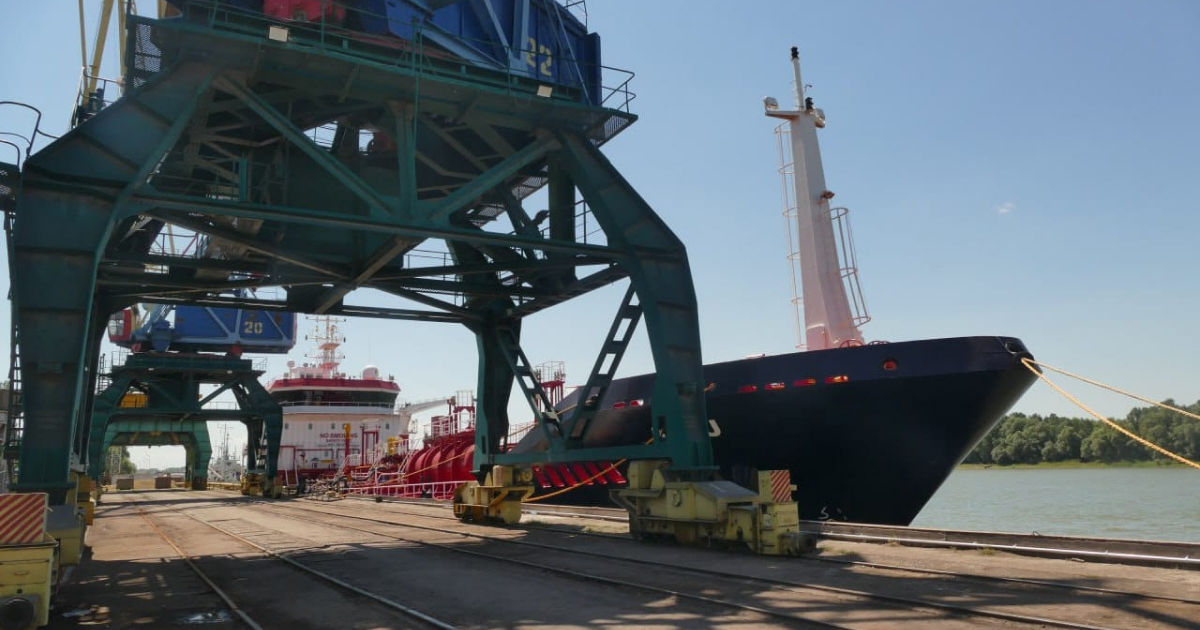 Izmail port
The May result is an absolute record for the ports of this region
In May 2023, the Ukrainian ports of the Danube handled more than 3 million tons of cargo, which is an absolute record for the ports of this region. This is stated in the press release of the Ukrainian Sea Port Administration (USPA) on the Facebook page.
«The development of the Danube cluster is one of the priority tasks of our company. Well-known global companies are already investing in the development of port facilities and the fleet on the Danube – which allows for a constant increase in the volume of export and import of products. This month, public and private stevedoring companies broke their all-time records. We achieved such fruitful results thanks to the responsible and coordinated actions of business, the team of the Sea Port Administration and the Ministry of Development of communities, territories and infrastructure of Ukraine», commented the head of the enterprise Yuriy Lytvyn.
According to him, the development of the ports of the Danube cluster is a priority for European partners. The European Commission and the Danube Commission in cooperation with the Lower Danube Administration and the Ministry of Transport of Romania are solving the problem of increasing the capacity of the Sulin Canal, as it affects the productivity of the ports of the Danube region.
As GMK Center reported earlier, the Ministry of Infrastructure of Ukraine plans to increase the throughput capacity of Ukrainian ports on the Danube by 1.7 times, to 25 million tons per year. The modernization of the Izmail, Reni and Ust-Dunaisk ports, the construction of new terminals and hubs, and the attraction of private investment for the construction of terminals are expected.
Volumes of cargo transshipment through Ukrainian Danube ports until the end of 2023, according to the expectations of the Deputy Prime Minister – Minister of community development, territories and infrastructure of Ukraine Oleksandr Kubrakov, will grow to at least 20 million tons compared to 16 million tons in the previous year. This is 25% more than in 2022 and three times more than the pre-war level.
Previously, Ukraine and Romania agreed on coordination efforts to improve and develop export capacities through the Ukrainian and Romanian channels of the Danube River. In addition, it is planned to cooperate with the EBRD regarding the development of the Danube port cluster.
---
---