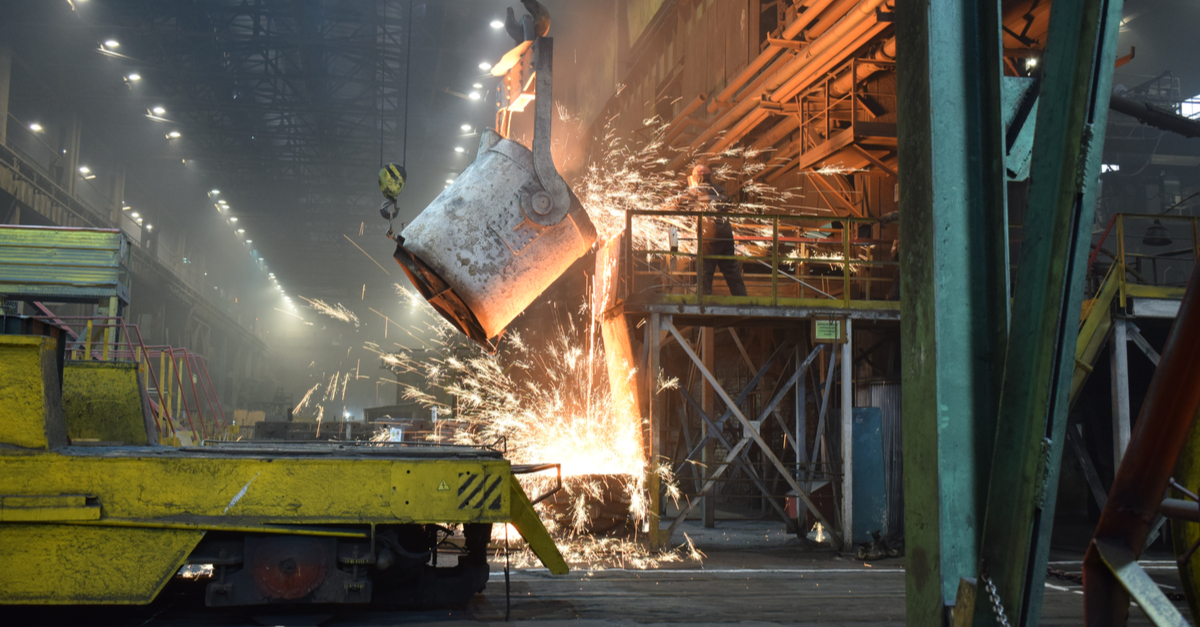 (с) shutterstock
They have not managed to reorient supplies from Europe to Asia
Russian mining and metals companies are significantly reducing production: Magnitogorsk Metallurgical Plant has reduced steel production by 40% compared to January-February 2022, and Severstal warns of the risk of reducing output by 20-40% in June, RBC reported.
"Capacity utilization of the Magnitogorsk Metallurgical Plant has fallen by more than 40% compared to January-February 2022. According to a company representative, in June the plant plans to produce 550,000 tons of steel, while at a full capacity it produces about 1 million tons per month," the report reads.
According to RBC, part of Severstal's equipment is also already idle. If nothing change and state support measures are not implemented, 20-40% of equipment may be idle by June.
Also, Russian steelmakers are not able to sufficiently reorient supplies from Europe to other regions, despite a sharp increase in supplies of semi-finished products to China in April.
Foreign buyers demand discounts of up to 40% on Russian steel products. Sanctions, strong ruble and a rise of coal and freight prices make the production of certain types of metal products in Russia unprofitable. Earlier the Russian Steel Association, in letters to the relevant authorities, warned of losses and production cuts if the authorities did not reduce taxes and weaken the ruble.
According to WorldSteel, steel production in Russia in April was around 6.4 million tons (+ 0.6%) against 6.6 million (-1.8%) in March. From the beginning of the year, steel production amounted to 25.1 million tons (-0.7%).
GMK Center reported that in early April, the rating agency Fitch annulled the ratings of 22 Russian commodity companies, including companies in the mining and metals complex of the aggressor country. Among the companies are Severstal, Novolipetsk Steel, Magnitogorsk Metallurgical Plant, Metalloinvest, Norilsk Nickel, PJSC "Cox", SUEK, Rusal, VSMPO-Avisma, VSMPO-Avisma, Polyus, and ALROSA.
The 4th package of sanctions banned the import of rolled metal and pipes from Russia into the EU, but the restrictions do not apply to pig iron and steel semi-finished products. At the same time, company-level sanctions have proven to be much more effective than country-level sanctions, as value and reputation issues are very important to business. Therefore, a number of global steel companies have announced a voluntary abandonment of Russian products.
---
---