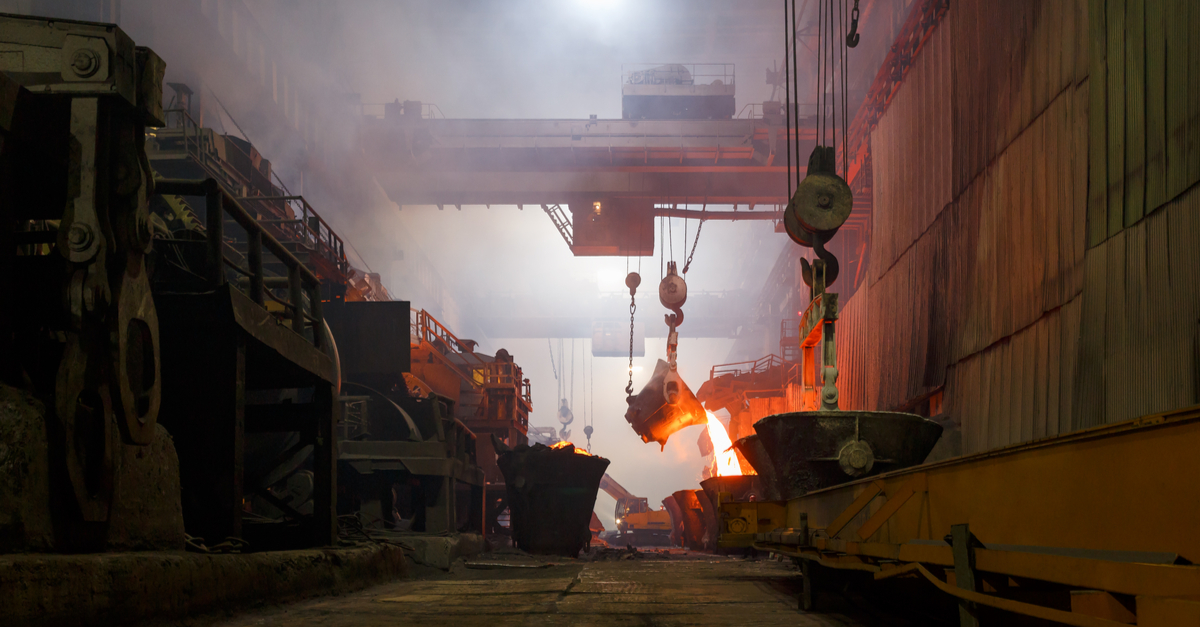 (с) shutterstock
Sanctions imposed since early 2022, taxes and a "strong" ruble make export profitability zero or negative
Russian steelmakers have warned of losses and production cuts if the government does not reduce taxes and weaken the ruble. Because of sanctions, steel companies are forced to sell products to China at a big discount. Expensive ruble reduces the profitability of exports even more, RBC reported with reference to the Russian Steel Association.
The Russian Steel Association, which includes Severstal, Magnitogorsk Iron and Steel Works, Novolipetsk Steel and Evraz, warned the Russian authorities in letters to the relevant departments about the industry's losses and production cuts if it does not reduce taxes and weaken the ruble.
According to Alexei Sentyurin, executive director of the association, some companies are already suffering losses and reducing production. In addition, without immediate measures been taken at ferrous metallurgical enterprises, there will be serious risks of staff reductions.
The situation in Russian steel industry has been exacerbated by problems with exports. In March, the EU banned the import of a wide range of steel products from Russia, forcing Russian companies to increase supplies to China and provide large discounts.
"Because of sanctions, steelmakers are forced to redirect export flows from premium markets in Europe to Turkey and Asian countries, mainly to China. New customers are taking advantage of the situation and demanding discounts compared to traditional markets. The actual contracts for the export of slabs are concluded at a discount of $ 250 per ton compared to prices (about 30%)", says Alexei Sentyurin.
Since the beginning of May, growing exports of semi-finished products in most cases have had a negative margin. Thus, for the course of 63.5 rubles per dollar, the export price of some types of steel products when delivered to China is almost equal to or even lower than its cost.
In addition, there was a decrease in demand within Russia. In May, orders for steel supplies in Russia also declined sharply, and the capacity of this market is also declining. According to the WorldSteel forecast, domestic demand for steel in Russia will fall by 20% in 2022, to 35.1 million tons.
In this regard, Russian steelmakers are demanding that the government abolish the liquid steel excise tax and iron ore and coking coal tax increase. The formulas for calculating all three taxes include international prices – for semi-finished steel, coal and iron ore, respectively. The mining tax rate for iron ore is set at 4.8% of the average price for this product for the tax period, for coking coal – at 1.5%, excise duty on liquid steel – 2.7%. Steelmakers also demand ruble weakening, because at its current rate the profitability of steel exports is zero or negative.
GMK Center reported that in early April, the rating agency Fitch annulled the ratings of 22 Russian commodity companies, including companies in the mining and metals complex of the aggressor country. Among the companies are Severstal, Novolipetsk Steel, Magnitogorsk Metallurgical Plant, Metalloinvest, Norilsk Nickel, PJSC "Cox", SUEK, Rusal, VSMPO-Avisma, VSMPO-Avisma, Polyus, and ALROSA.
The 4th package of sanctions banned the import of rolled metal and pipes from Russia into the EU, but the restrictions do not apply to pig iron and steel semi-finished products. At the same time, company-level sanctions have proven to be much more effective than country-level sanctions, as value and reputation issues are very important to business. Therefore, a number of global steel companies have announced a voluntary abandonment of Russian products.
---
---