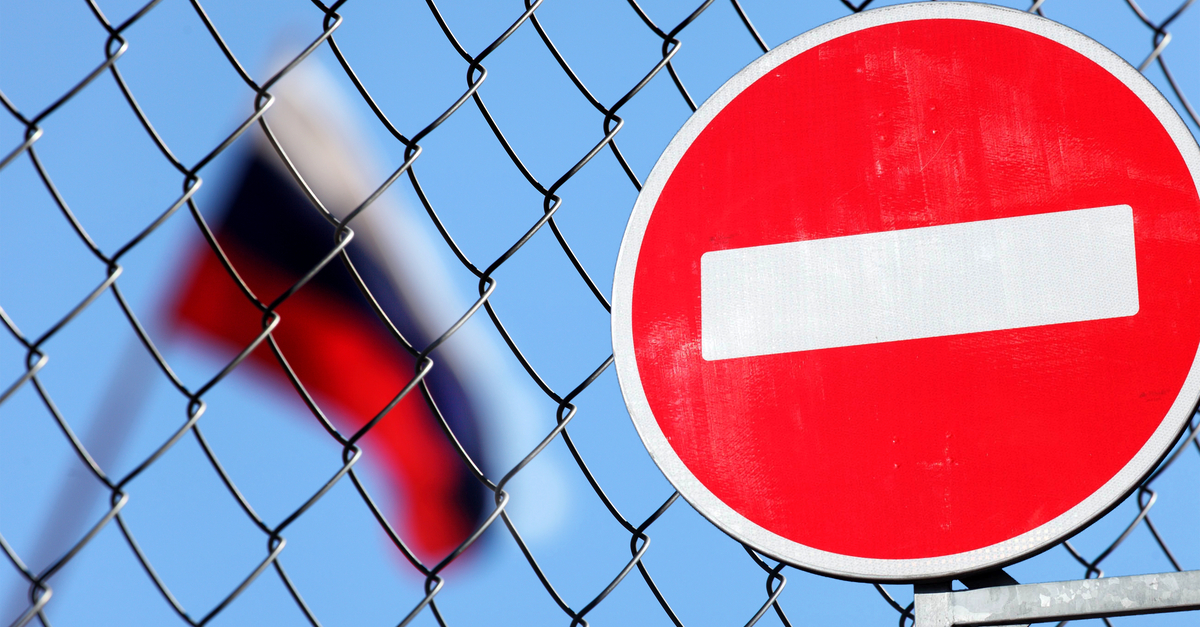 (c) shutterstock.com
Voluntary exclusion of Russian products from the supply chain of companies can be more significant than country-level sanctions
Unprecedented sanctions hit Russian companies after Russia's invasion of Ukraine. In March, steel production in Russia decreased only by 1.8% y/y. And it is nothing compared to last year's records.
Why didn't the sanctions work?
First, in February and March, there were no country based general restrictions, only individual sanctions. Some Russian companies were under sanctions, others were not. Therefore, the last could have replace the production of the companies under sanctions.
Second, during the 4th sanction package, imports of rolled products and pipes from Russia to the EU were banned, while pig iron and steel semis were free of any sanctions. We could trace Russian pig iron and slabs in Italy.
Company-level sanctions have proven to be much more effective than country-level sanctions. It turned out that values and reputation for businesses are sometimes more important, than for politicians. So, some of global iron & steel companies announced a voluntary ban of Russian products.
The most well-known examples are listed below.
Rio Tinto
In early March, Anglo-Australian Rio Tinto announced that it was cutting all cooperation with Russian business. It appears to be a "solidarity decision" as the company has no assets or employees in Russia or Ukraine. "Rio Tinto is in the process of terminating all commercial relationships it has with any Russian business," company representative said.
ArcelorMittal
In middle March, one of the largest steel producer in the world ArcelorMittal completely banned Russian raw materials. In just three weeks, the corporation replaced the supply of iron ore and coal from other sources.
Europe's largest steelmaker ArcelorMittal has excluded Russian raw materials from its supply chain following Russia's aggression against Ukraine. Earlier, ArcelorMittal bought about 20% of coal for its European plants in Russia. In addition, the company bought iron ore from Metalloinvest, owned by billionaire Alisher Usmanov, who is now under sanctions. "Now we are independent. In the third quarter, we need to buy a little more outside Russia. But it's not a big problem," said Geert van Polvoorde, CEO of ArcelorMittal Europe. ArcelorMittal's portfolio of iron ore and coal deposits has helped the company replace supplies from Russia relatively easily, but other European steelmakers will have a hard time finding alternative sources of supply.
About half of the coal consumed by the European steel industry comes from Russia.
Tenaris
In early April, the Italian manufacturer of steel pipes Tenaris has stopped all sales and purchases in Russia. The company also decided to stop all its investments in a joint venture with the Russian Severstal, the company's statements reads. "On February 24, 2022, Russia invaded the territory of Ukraine. Tenaris suspends all sales and purchases with the aggressor country". Tenaris also supplies medicines to Ukrainian children's hospitals in partnership with the Francesca Rava Foundation.
Tata Steel
In middle April, Indian Tata Steel has stopped all trade relations with Russia. Tata Steel is one of the largest steel producers in the world with a steel production capacity of 20 million tons. According to the company's statements, all its plants already use alternative sources of raw materials to Russian ones. "Tata Steel has no operations or employees in Russia. We have made a conscious decision to stop doing business with Russia". All company's steel manufacturing sites in India, the UK and the Netherlands have secured alternative supplies of raw materials to end its dependence on Russia.
Why companies do this?
It is a matter of sustainable development. It is impossible to build a sustainable business based on generally accepted values ​​when you have Russian steel in your supply chain. When some company buys coal or steel from Russians, it is contrary with the at least three UN sustainable development goals, "No poverty", "Zero hunger", "Good health and wellbeing", as they disrupted by Russia's crimes in various counties, including Ukraine. Social responsibility is a must for global companies, as it is required by both investors and consumers. Moreover, it is a part of business values.
In April, number of effective country-level measures against Russia were imposed. For example, the ban on Russian ships entering European and American ports. As the result, there will be no Russian products on these markets.
But the Russians still have the opportunity to increase exports. They actively sell their products to Turkey, MENA and Asian countries.
Import of Russian products is profitable. Russians give significant discounts, so-called «reputation discounts». Russians understand that their products purchases may hit the buyer's reputation. So, hopefully, global business will continue the policy of not buying Russian products.
We also see that the voluntary exclusion of Russian products from the supply chain of companies may be more effective than country-level sanctions for three reasons:
companies do focus on reputational risks and sustainability policies;
companies make decisions and implement them much faster than public bureaucracy;
market players, that replaced Russian raw materials and products supplies, will be looking eagerly for the new contracts and will never give them back.
---
---