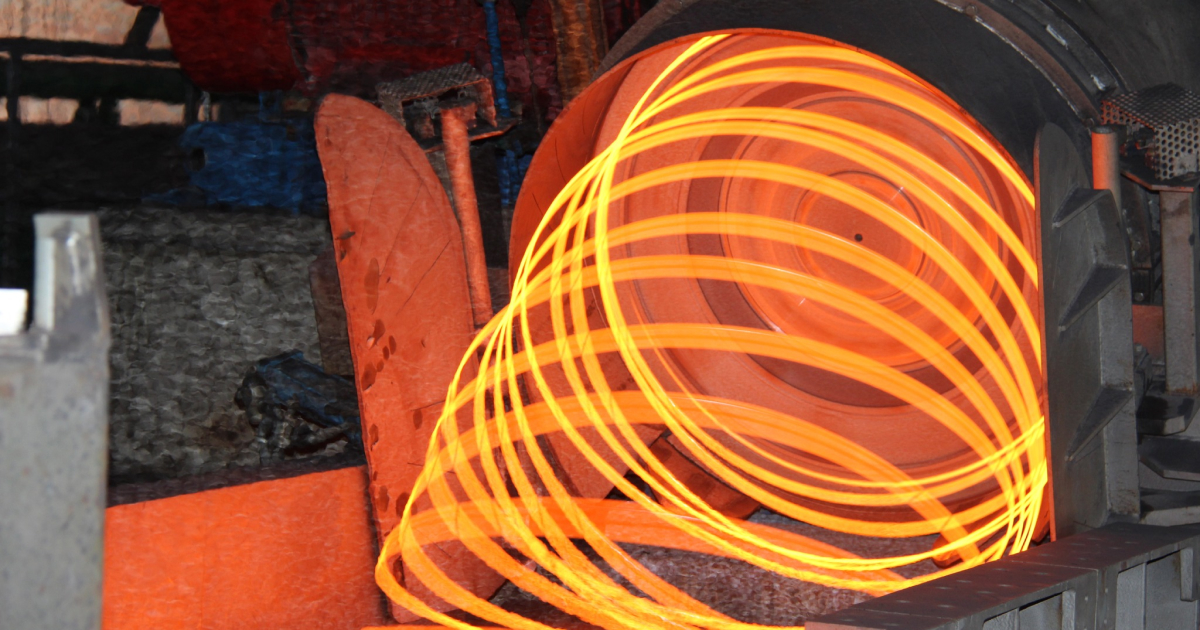 (c) facebook.com/kametstal
Specialists of the workshop improved the production process of wire rod to reduce the production cost
Kametstal Iron and Steel Works saved UAH 2.3 million by changing the algorithm of the rolling mill. The company's press service reports about it on its Facebook page.
"In the conditions of martial law in the country, in order to reduce the cost of plant's production and increase its competitiveness in the EU markets, the rationalizers of the rolling shop Artem Laptev and Eduard Shtepenko set the goal of reducing the steel consumption ratio in the wire rod production," the message says.
The working algorithm of accumulation levers in the mine's sampling device was changed on the rolling mill. For this, a mathematical model was built, which made it possible to exclude failures and stabilize the operation of the station.
Thanks to the improvement of the rolling mill, the steel consumption factor decreased by 0.5 kg/t in the production of 5.5 mm wire rod and by 0.7 kg/t in the production of 6.5 mm wire rod.
"The actual economic effect of the new algorithm implementation has already reached UAH 2.3 million. So, we have successfully achieved the set goal," the plant summarizes.
As GMK Center reported earlier, Kametstal Iron&Steel Works plans to put into operation a new foundry crane in the converter workshop in October. Commissioning and adjustment work has begun, during which the shop staff will be trained in the operation, maintenance and repair of the crane.
Before, the plant has installed a frequency converter of the gas blowing machine in the workshop for capturing chemical products of coking.  The new device will make it possible to significantly save electricity during the transportation of coke gas to the consumer shops of the enterprise.
---
---