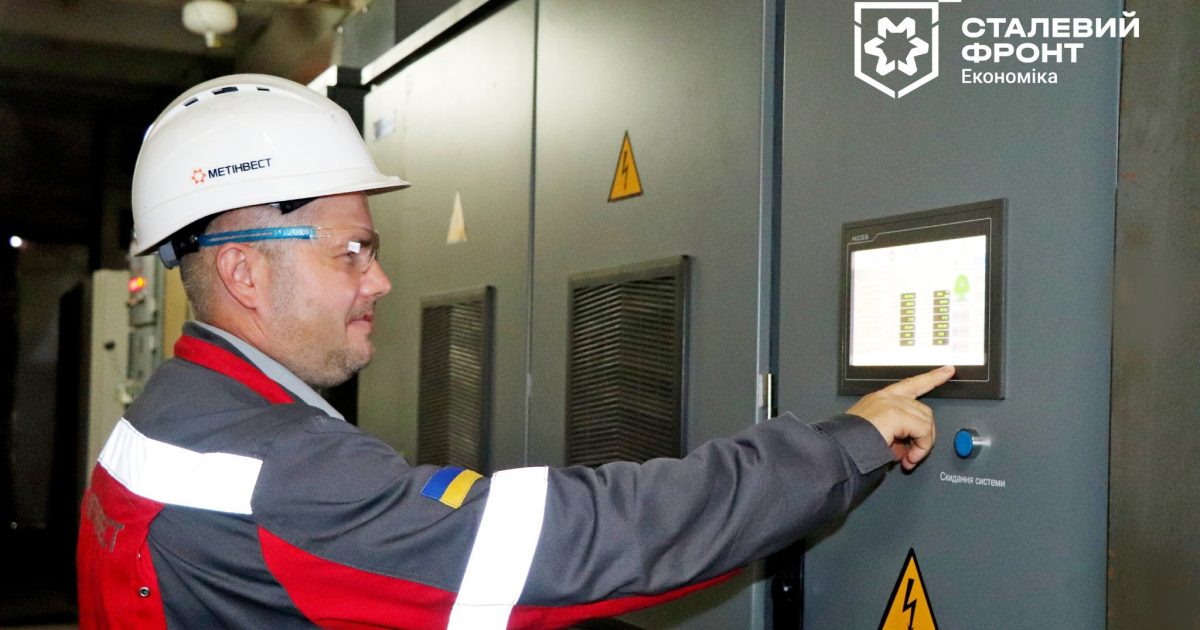 (c) facebook.com/kametstal
Due to the installation of the frequency converter of the gas blowing machine, the plant reduced electricity consumption by 2 times
Kametstal Iron&Steel Works installed a frequency converter of the gas blowing machine in the workshop for capturing chemical products of coking. This is stated in the press release of plant on the Facebook page.
The equipment modernization was carried out in the framework of cooperation with the YASNO company. The new device will make it possible to significantly save electricity during the transportation of coke gas to the consumer shops of the enterprise.
"The coke chemical division produces coke for the needs of the metallurgical site and in the process of coking receives coke gas, which goes to further purification to obtain useful chemical products, heating coke ovens and production needs. To pump it through the mains, the enterprise uses a powerful gas blower located in the machine room of the workshop for capturing chemical products of coking," the message says.
Under conditions of reduced production, the old machine used the same amount of electricity as at maximum load. Thanks to the operation of the frequency converter system, it became possible to reduce the frequency of the electric motor rotation and rotor to the required indicators. In this way, significant savings in electricity were achieved in the workshop.
"Since the first days of gas blowing machine operation with a modernized frequency converter, coke chemists have reduced electricity consumption by half. In the future, this equipment will make it possible to save 6-7 thousand kWh e/e every day and, accordingly, to significantly reduce the company's expenses for paying for energy carriers," Kametstal notes.
As GMK Center reported earlier, previously Kametstal carried out major repairs of the blast furnace gas afterburner No. 2 in the gas shop. Thanks to this plant, it was possible to reduce the use of natural gas in candle lighters by 40 cubic meters m/h
---
---