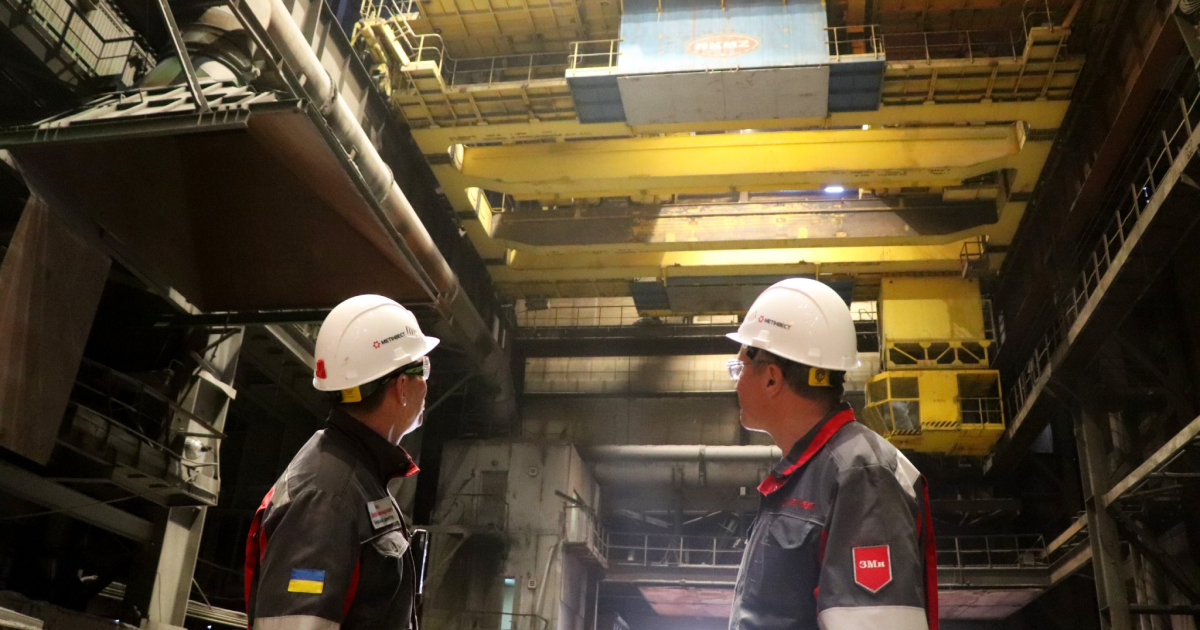 (с) facebook.com/kametstal
In the converter workshop, the installation of the new unit has almost been completed, and commissioning and adjustment work has begun
Kametstal Iron&Steel Works plans to put into operation a new foundry crane in the converter workshop in October. The plant's press service reports about it on its Facebook page.
"Despite the difficult situation in Ukraine, our Steel Front works stably, and Kametstal continues to implement new investment projects. Installation work on the replacement of foundry crane №12 in the converter workshop is almost completed," the company reports.
The specialists have already completed the commissioning and adjustment work of the complex transformer substation, which ensures the cranes' operation of the workshop's filling department. In addition, installation and connection works of alternating current trolleys for powering the new unit are being completed.
At the moment, commissioning and adjustment works are being carried out, during which the workshop staff will be trained in the crane operation, maintenance and repair. Load tests will begin in the fall.
Foundry crane №12 will carry out the transportation of ladles with hot steel to the converters, the filling of scrap metal into the converter and the movement of cargo. The old crane will be dismantled immediately after the commissioning of the new equipment.
As GMK Center reported earlier, Kametstal carries out major repairs of sintering machine's drums №8 during the forced stoppage of the unit. The plant's specialists began the major repair of the extinguishing drum and replacement of the drum mill trommel of the sintering machine.
Before Kametstal Iron&Steel Works installed a frequency converter of the gas blowing machine in the workshop for capturing chemical products of coking. The new device will make it possible to significantly save electricity during the transportation of coke gas to the consumer shops of the enterprise by 2 times.
---
---