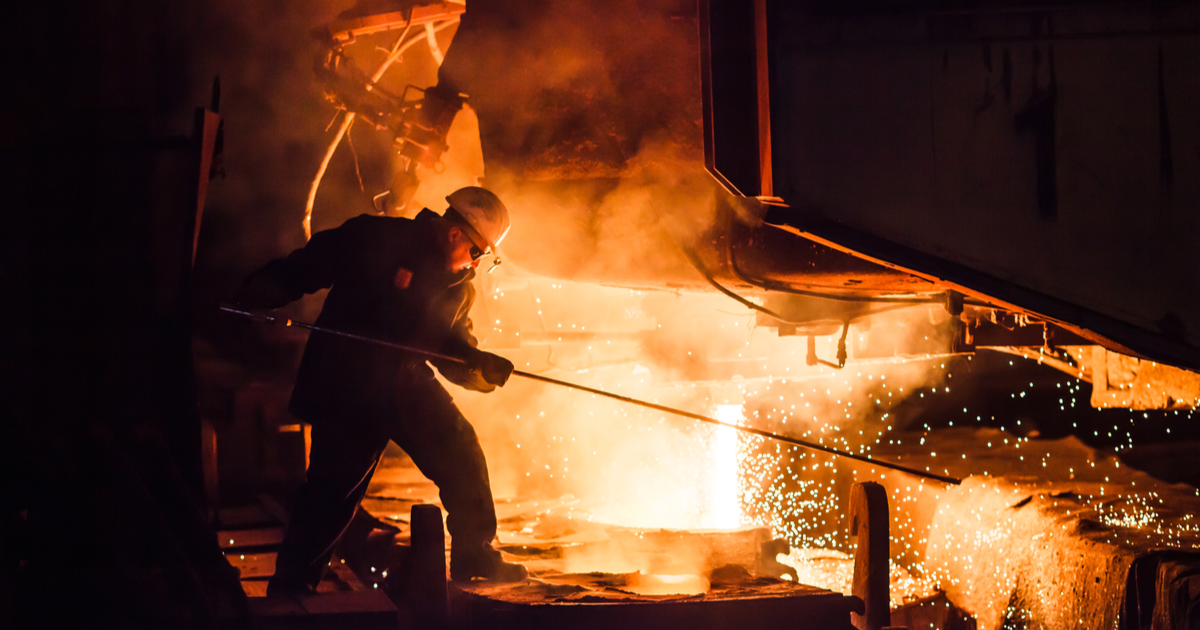 Steel production
In 2022, German steelmakers reduced steel production by 8.4% y/y
German steel enterprises in December 2022 reduced steel production by 14.6% compared to the same month of 2021 – to 2.69 million tons. Compared to the previous month, the indicator decreased by 2.9%. German steel association WV Stahl reported about it.
In December 2022, steel smelting in converters amounted to 2.16 million tons, which is 15.2% less y/y and by 10.2% more m/m, and in electric arc furnaces – 531 thousand tons (-12.1% y/y and -34.1% m/m).
In 2022, steel production in Germany decreased by 8.4% compared to 2021 – to 36.85 million tons. Converter steel production amounted to 25.85 million tons (-8.2% by 2021), and electric arc steel production – 10.99 million tons (-9%).
In 2022, steel smelting in the country has fallen to a minimum since 2009 due to the influence of the coronavirus consequences and war in Ukraine. The steel industry has suffered from high energy prices caused by the Russian invasion of Ukraine, violation of supply chains, poor demand and sharp increase in imports.
Pig iron production in Germany in December 2022 decreased by 12.6% to December 2021 – to 1.99 million tons, and ain 2022 – by 7.6% – to 23.73 million tons.
The output of hot-rolled products for the month decreased by 15.7% – to 2.02 million tons, and in January-December – by 7.8%, to 30.06 million tons.
As GMK Center reported earlier, EUROFER association in May has adjusted its forecast for the consumption of steel products in the European Union in 2022. Compared to the February forecast and the expectation of regional steel consumption growth of 3.2%, the association now expects a decline of 1.9%.
WorldSteel expects decline in world steel consumption in 2022 by 2.3% compared to 2021 – to 1.796 billion tons. It is expected that in 2023 the demand for steel will increase slightly thanks to the infrastructure industry – by 1.0%, to 1.814 billion tons.
As GMK Center reported earlier, in almost all major regional markets in the world, the decline of iron and steel production continues. In January-November 2022, global steel production decreased by 3.7% compared to the same period in 2021 – to 1.691 billion tons.
According to World Steel, Germany is one of the ten largest steel producers in the world. In 2021, the country increased output of steel by 12.3% compared to 2020 – up to 40.1 million tons, taking 8th place in the world ranking of producing countries.
---
---