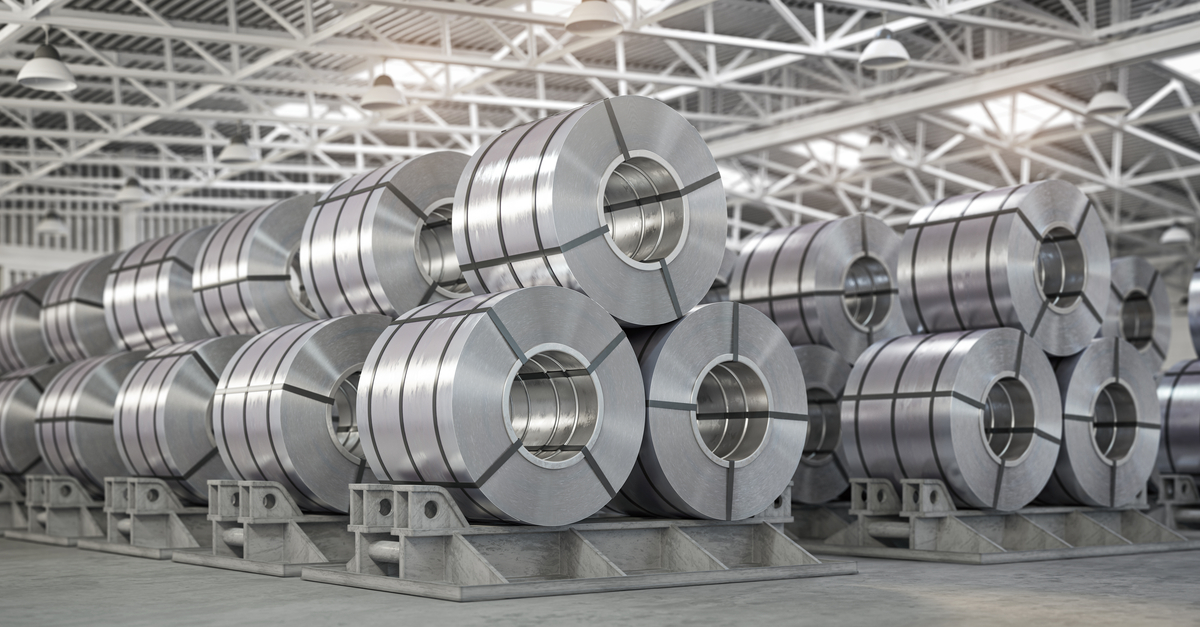 (c) shutterstock
Reasons for the forecast update: the war in Ukraine, rising energy prices and the supply chains disruptions
European Steel Association (EUROFER) has adjusted its forecast for the consumption of metal products in the European Union in 2022. Compared to the February forecast and the expectation of regional metal consumption growth of 3.2%, the association now expects a decline of 1.9%, the Association reported.
Russia's aggression against Ukraine has led to serious negative consequences for the economy, e. i. rising energy prices and supply chains disruptions. The situation is very unpredictable and it will depend on developments in the coming months.
"The rapid deterioration of the global situation following Russia's invasion of Ukraine has cast further shadows on the steel-using industries' outlook. As a result, growth in output is expected to be halved in 2022 (+2% compared to +4% February forecasts) and to remain modest in 2023 (+2.3%)," the statement reads.
EUROFER expects the biggest decline to be in the home appliances industry, where output will fall by 3.3% in 2022 compared to 2021. The association forecasts 2.3% growth in the construction industry and a 4.9% recovery in demand in the automotive industry compared to last year.
The association considers the possibility of recession or stagflation due to energy crisis and shortage of raw materials to be the main risks. Logistics problems are also a serious negative factor. According to EUROFER, some European steel companies have already faced disruptions in the supply of spare parts for equipment due to cut off of ties with Russia and coronavirus restrictions in China.
"In the current context, amidst a worsening energy crisis and shortages in raw materials, we cannot exclude a new recession or a stagflation scenario," Axel Eggert, Director General of the EUROFER, told.
Earlier GMK Center reported that in February EUROFER worsened its forecast for visible steel consumption growth in the EU in 2022 to 3.2% compared to, to 154 million tons.
Also, the Association called on the European Commission to reduce the annual increase in quotas for steel imports to the EU from 3% to 1%.
---
---