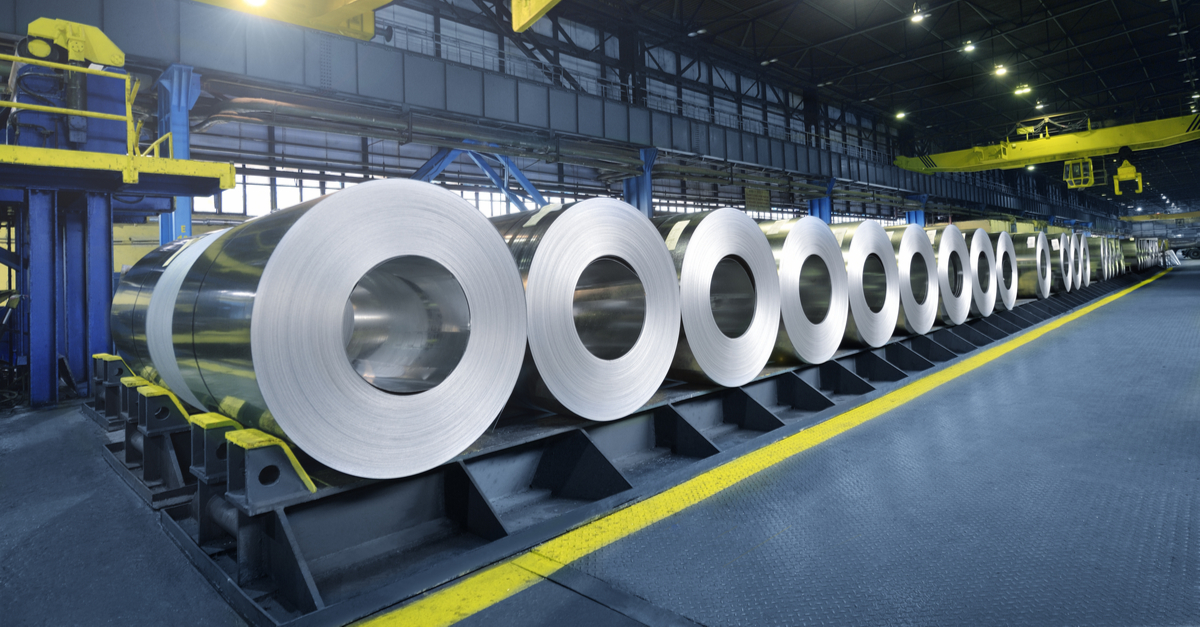 Steel import into UK
Growth by 1% – to 1.814 billion tons is expected in 2023
In 2022, global steel consumption will fall by 2.3% compared to 2021 – to 1.796 billion tons. The World Steel Association (WSA) gave such an assessment in its short-term forecast.
Demand for steel is expected to pick up slightly in 2023 thanks to the infrastructure sector. According to the association's forecast, next year it will grow by 1.0% – to 1.814 billion tons.
"The global economy is affected by persisting inflation, US monetary tightening, China's economic deceleration, and the consequences of Russia's invasion of Ukraine. High energy prices, rising interest rates, and falling confidence have led to a slowing in steel using sectors' activities. As a result, our current forecast for global steel demand growth has been revised down compared to the previous one," noted Máximo Vedoya, CEO of Ternium and chairman of the Worldsteel Economic Committee.
According to him, the prospect for 2023 depends on the impact of tightening monetary policies and central banks' ability to anchor inflation expectations. Particularly the EU outlook is subject to further downside risk due to the high inflation and the energy crisis that have been exacerbated by the Russia-Ukraine war.
China. Chinese demand in 2022 is likely to fall by 4%. In the first 8 months of 2022, it decreased by 6.6% due to repeated lockdowns. Chinese real estate investment has slowed to a 30-year low, with all major market indicators negative. In China, for the first time in its modern history, the area of ​​objects under construction decreased. Infrastructure investment is recovering thanks to government measures and it will provide some support to steel demand in late 2022 and in 2023.
WorldSteel expects demand in China to remain unchanged in 2023 if quarantine measures are eased in the second half of the current year and if small incentives are implemented. Additional risks are created by the slowdown of the world economy.
Advanced economies. Worldsteel expects steel demand from advanced economies to decline by 1.7% year-on-year in 2022 and to grow slightly by 0.2% in 2023.
Persistent inflation in Europe and supply-side bottlenecks have been exacerbated by the war in Ukraine. Market sentiment is falling and industrial activity is headed for a downturn as high energy prices force factories to shut down.
As the association notes, since an immediate improvement in the situation with gas supply is not expected, the demand for steel in EU will continue to decline in 2023 with a significant risk of decline in the event of a severe winter or further power outages. In addition, the European market may be affected by the situation in China.
USA. The outlook for the United States was also revised downward, but to a lesser extent. The country's automotive sector is expected to maintain positive dynamics thanks to pent-up demand and improved supply chain logistics. A new US infrastructure law could stimulate investment and support steel consumption. In 2022, demand growth in the USA is forecast by 2.1%.
Japan and South Korea. Thanks to the support of the non-residential construction and engineering sectors, the demand for steel in Japan will continue a moderate recovery in 2022, supported in 2023 by growth in the automotive industry with easing supply chain constraints. For South Korea the forecast for the current year worsened due to a reduction in investment and construction. The recovery in 2023 will be driven by the elimination of bottlenecks in the automotive supply chain and improved prospects for shipping and shipbuilding.
Developing economies. WorldSteel predicts growth in demand on steel in India at the level of 6.1% in the current year and 6.7% in the next year, in the ASEAN countries – by 5.8% in 2022 and 6% in 2023.
Russia. According to forecasts, at the beginning of the full-scale invasion of the Russian Federation into Ukraine, it was expected that the demand for steel in Russia would decrease by 20% in 2022 compared to the previous year. However, high oil prices and measures of state support for construction led to a revision of the forecast – currently it is said that it will decrease by 6%, but in 2023 – by 10%, as sanctions will increase.
Ukraine. Demand for steel in war-torn Ukraine fell by more than 50% in 2022 compared to the previous year, but is expected to partially recover in 2023 thanks to recovery efforts.
Turkiye. In South and Central America, as well as in Turkiye, there was a significant slowdown in demand for steel, especially in the construction sector. Construction was affected by high inflation and rising interest rates. But there are positive signs regarding the forecasts for 2023: steel consumption in Turkiye is expected to grow by 4% compared to 2022.
As GMK Center reported earlier, in April 2022, WSA in its short-term forecast expected global steel consumption to grow by 0.4% in 2022 compared to 2021 – to 1.840 billion tons. In 2023, the growth rate of global steel consumption was expected to accelerate to 2.2% compared to the previous year – up to 1.881 billion tons.
---
---