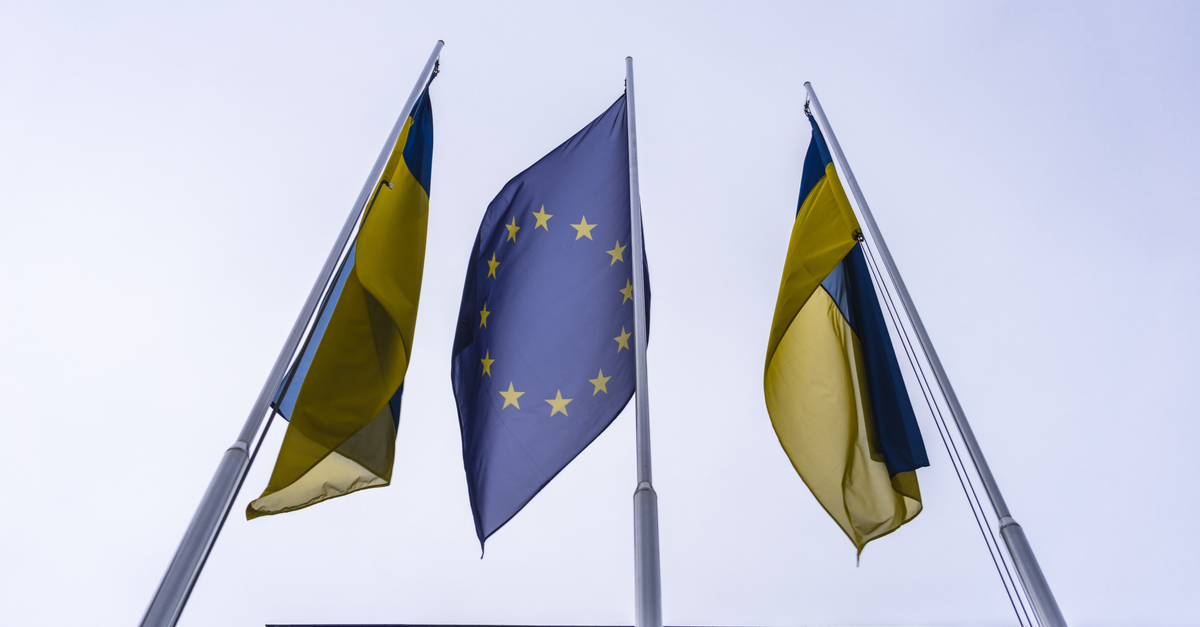 (с) shutterstock
Import duties on all Ukrainian exports to the EU may be suspended for one year
The European Commission has proposed today to suspend for one year import duties on all Ukrainian exports to the European Union, reads a statement on the agency's website.
"I have been in discussions with President Zelensky on ways of supporting the economy, beyond the macro-financial assistance and grants we are providing. We both agree on the critical importance of a quick and broad import duty suspension to boost Ukraine's economy," said European Commission President Ursula von der Leyen.
It will greatly facilitate the export of Ukrainian industrial and agricultural goods to the EU, she added. In addition, she promised further economic assistance to Kyiv.
The proposal of the European Commission also includes the suspension of all EU anti-dumping and protective measures against Ukrainian steel. It will boost Ukraine's exports to the EU and alleviate the difficult situation of Ukrainian producers.
"The EU has never before delivered such trade liberalisation measures, which are unprecedented in their scale: granting Ukraine zero tariff, zero quota access to the EU marke," said European Commission Executive Vice-President and Commissioner for Trade Valdis Dombrovskis.
EU wants to do as much as possible to help Ukraine to maintain its trade position with the rest of the world and further deepen its trade relations with the Union, the European Commission stressed.
Commission has already started liberalizing the conditions for Ukrainian truck drivers transporting goods between Ukraine and the EU, as well as facilitating transit and the use of EU infrastructure to channel Ukrainian exports towards third countries.
Earlier the United Kingdom, ahead of time, ended all duties and quotas on Ukrainian products to support the country's economy during the war. In 2021, exports to Britain amounted to $1.1 billion, which is 62.4% more than in 2020.
GMK Center wrote that Ukraine's post-war recovery plan, developed by the Ministry of Economy, includes full scale access to the G7 and European Union markets. Thus, Ukrainian producers will be able to freely export their products to markets that cover 54% of the world economy.
---
---