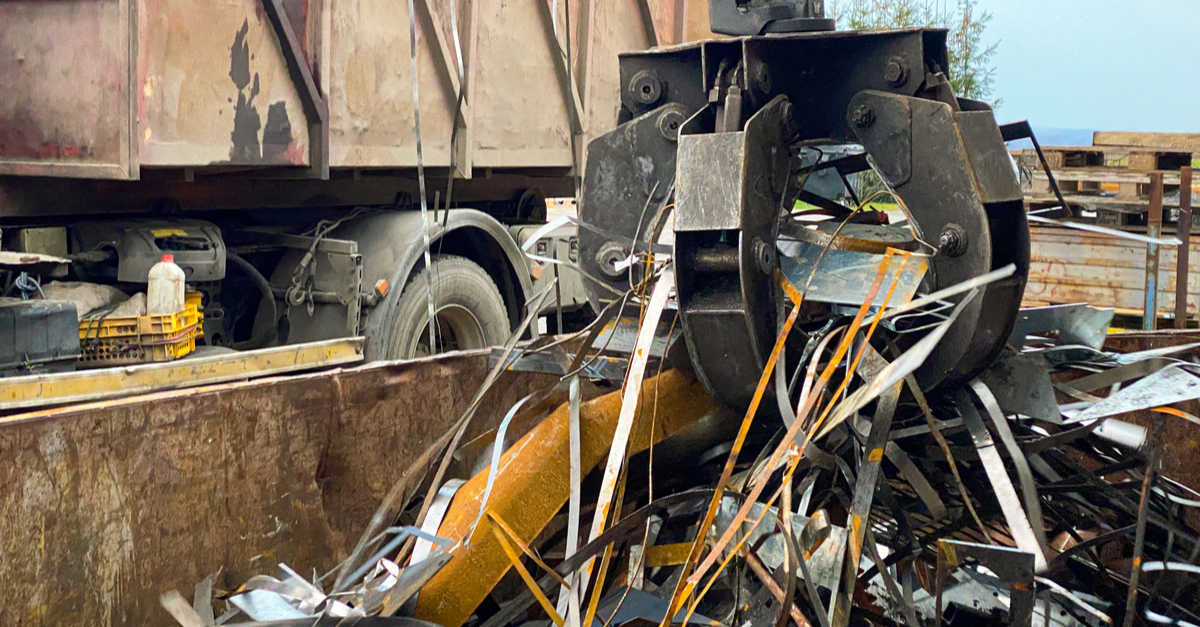 Scrap
A high rate of raw material exports risks jeopardizing both Europe's strategic autonomy and its climate goals
The European steelmaking association EUROFER calls on the European Union to include scrap metal in the list of critical raw materials, as only equal conditions of access to scrap metal will ensure the long-term competitiveness of European steelmakers and avoid an increase in carbon emissions. This is stated in the press release on the association's website.
"In March 2023, the EU will introduce its Critical Raw Materials Act (CRMA). It is crucial for Europe's energy security. Only equal conditions of access to critical raw materials will allow the local industry to be competitive in the long term and reduce carbon emissions," the message reads.
According to EUROFER, scrap is currently in short supply. At the same time, despite its critical importance for the successful decarbonization of the steel sector, scrap is the most exported waste from the EU to third countries – 59% of total waste exports in 2021. In addition, most importing countries do not have environmental and social standards equivalent to European ones.
"This paradoxical situation risks jeopardizing both Europe's strategic autonomy and its climate goals. The EU should improve the possibility of recycling and circulation of critical materials," the association emphasizes.
According to the President of the European Commission Ursula von der Leyen, the European steel industry is ready to invest in new production capacity, research, innovation and circularity, but the industry depends on a sufficient, reliable and affordable supply of critical materials.
"The Critical Raw Materials Act should include targeted market measures that will promote the development of local sustainable supply chains and offer incentives for investment. In particular, the EU steel industry needs access both to clean energy, in particular, wind energy, and to key types of raw materials, such as scrap, nickel, manganese, in order to supply environmentally friendly steel to consumers," noted Axel Eggert, CEO of EUROFER.
Earlier, the European Parliament approved a proposal to revise the Waste Shipment Regulation (WSR). According to the amendments to the WSR, the export of safe waste for recycling (in particular ferrous and non-ferrous metal scrap) to countries outside the Organization for Economic Co-operation and Development (OECD) will be allowed only if those countries apply for consent and demonstrate the ability to environmentally waste management.
EUROFER welcomed the revision of the WSR. However, they believe that stricter measures to ensure the export of scrap are necessary only for those consumers who have environmental standards equivalent to the EU.
As GMK Center reported earlier, the Australian Steel Institute (ASI) has confirmed its call for a national ban on the export of unprocessed ferrous scrap. The organization believes that recycling scrap metal at the local level is important for the country from the point of view of economy and environmental aspects. According to ASI executive director Mark Kane, the export ban will free up an additional 800,000 tonnes of recycled scrap on the domestic market and reduce the industry's greenhouse gas emissions.
---
---