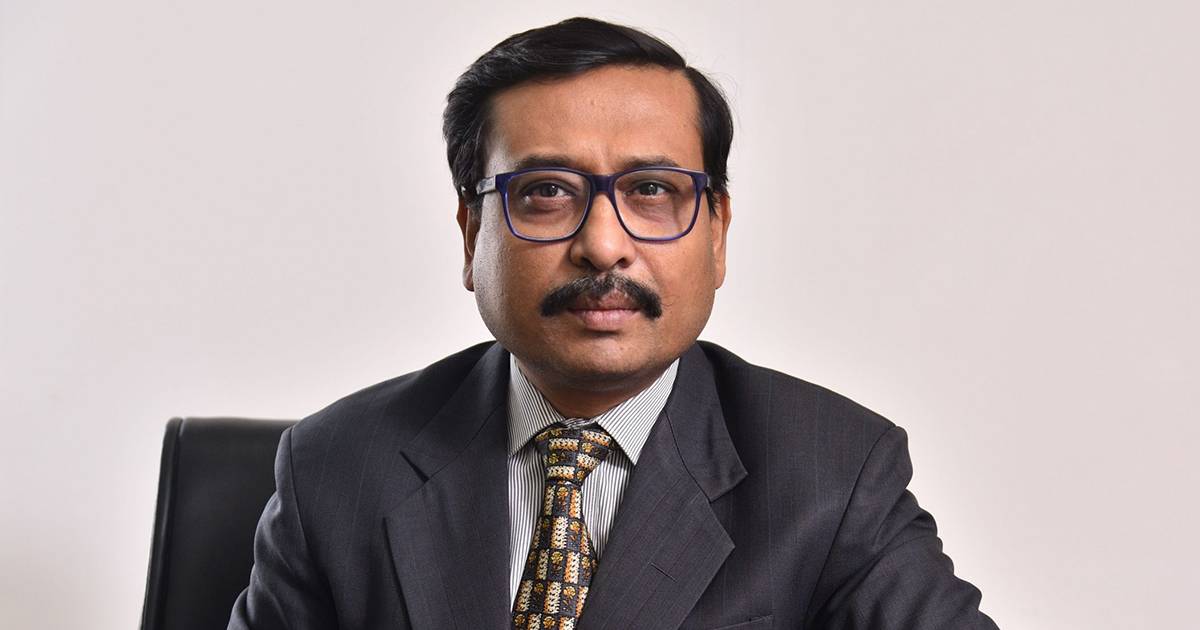 India produced about 124.5 million tons of crude steel in 2022, while finished steel production stood at 117.8 million tons
India stood out among the world's top producers of crude steel last year. Despite difficulties like the high prices of key raw materials and the export duty on steel items, local mills grew their output. Data from the World Steel Association show, that this country's monthly crude steel production increased year over year during CY'22. India became the only top steel-producing country with such a dynamic. In CY'23, it is expected that crude steel output in India will reach a new level. It will most likely be sparked by the anticipated strong expansion in domestic steel demand.
In an interview with GMK Center, Arnab Kumar Hazra, the Deputy Secretary-General at Indian Steel Association (ISA), told about the current state and future goals for India's steel sector.
What challenges did India's steel industry face in 2022? What was done to overcome them?
In the first half of 2022, post the war in Ukraine, globally prices of key raw materials, especially of coking coal, increased sharply. Indian mills meet their coking coal requirements mainly through imports from Australia. This led to high cost of production, which in turn impacted demand. By the time prices of key steelmaking raw materials decreased, the Indian Government imposed export duty on steel items, on May 21, 2022, which made exports unviable. This was done as commodity price inflation was very high in India. Thus, there was a double whammy of muted domestic demand and unviable exports. The Indian Government finally removed the export duty on November 19, 2022, but by them global steel prices had headed south. Moreover, Europe, one of India's export markets, witnessed low steel demand and hardly imported. Vietnam, India's other major export market, also had excess supply and hardly imported. However, the silver lining was that domestic demand looked to pick up by the end of the year.
The Indian mills on their part tried to substitute Australian coking coal by importing the same from countries like Indonesia, Canada and USA. They also took several measures to reduce the cost of production.
How is the Government supporting the steel industry in India?
Steel is a deregulated sector in India and market forces determine demand and supply. However, the Indian Government has come out with a "Production Linked Scheme", and incentives thereof, across sectors. Steel is one of the sectors covered under the Scheme. Under this scheme, certain incentives are given for new capacity and production of specialised steel. The steel industry will benefit from the scheme but the benefit is more in the medium run and over five years.
What was India's steel production in 2022? What can it be like in 2023?
Preliminary data indicates that India produced about 124.5 million tons of crude steel in calendar year 2022, while finished steel production stood at 117.8 million tons. In Calendar year 2023, we expect crude steel production to touch nearly 134 million tons and finished production to reach around 127-128 million tons.
What is the current steel consumption in India? What will it be during this year?
In 2022, India's domestic finished steel consumption stood around 110 million tons, which was about 2 million tons less than what we had envisaged. However, in calendar year 2023, we expect robust domestic demand growth, of around 7%.
What industries and projects are the largest steel consumers in India?
The construction sector, which includes both infrastructure and real estate, is the largest consumer of steel, constituting around 61% of domestic steel demand. The capital goods sector comes next constituting around 10% of steel consumption and this sector is followed by the automotive sector that constitutes around 9% of domestic steel demand.
What is the size of the Indian steel market?
Currently in 2022, crude steel capacity in India stood around 154 million tons per annum. The Indian steel sector roughly contributes around 2% to India's GDP.
What are the key markets for India's steelmakers and why?
In calendar year 2022, more than 92% of finished steel produced was consumed domestically. In other words, India primarily produces steel for domestic use. Apart from these some of the steel mills, especially the integrated steel producers also export certain quantities to maintain a diverse basket of portfolios. But these are not large, and are mostly to Europe or South East Asian countries like Vietnam.
What is the focus of India's steel industry today? What are the long-term plans for India's steel industry?
India's domestic steel demand is forecasted to witness a prolonged period of robust growth. In line with this demand projection most steel producers are focussed on increasing their capacities and production. Since steelmaking is capital intensive, and has a long gestation period, the industry is focussed on the same. At the same time, environmental concerns and especially low emission carbon steel are a reality and so Indian steel mills are geared up to face this challenge by initiating certain initiatives towards use of green hydrogen as a reducing agent, increased use of renewables in the energy basket and capturing of both waste heat and carbon emissions.
What differentiates India's steel producers in the world market?
India is arguably the only major steel producing nation that is growing in terms of capacity, production and consumption, while already being the second largest producer as well as consumer of steel. This poses several interesting challenges as the product basket is constantly being innovated to cater to the growing demand. Moreover, India is one of the rare countries that produces steel through the oxygen furnace, electrical arc furnace and electrical induction furnace routes. It has several very large steel producers and hundred of very small steel producers. Integration of these diverse mix, and yet maintaining quality as well as adhering to environmental concerns differentiates Indian steel mills.
---
---