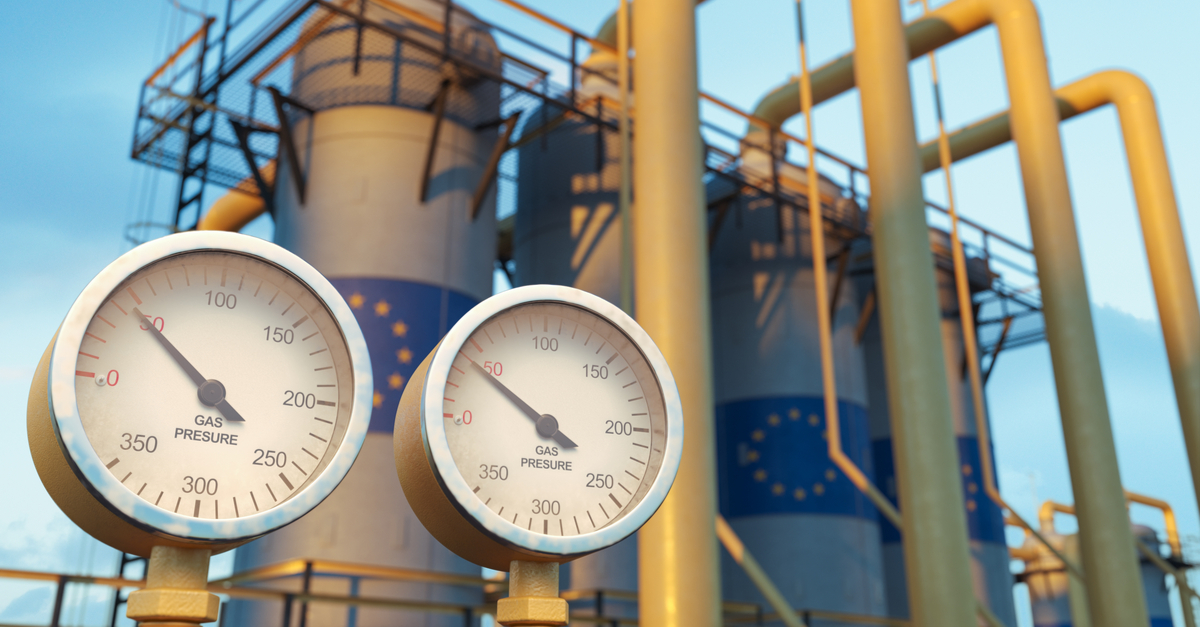 (с) shutterstock
High energy prices have already caused steel and its production prices growth in the region
European steelmakers concern about potential natural gas supply disruptions after the recent authorities decisions. Some of European economies, Germany for example, have repeatedly said they do not intend to impose an embargo on Russian gas. Russian natural gas ban could cause the recession in Europe, and Germany, according to the IMK think tank, could fall by at least 6% in 2022. According to alternative calculations, Germany's GDP will fall by no more than 1% this year.
Gas vicissitudes
Now, Europe tries to impose an embargo on Russian oil. The sanction is opposed Hungary also, which wants to get the pipeline oil out of the sanction. In the Union, they do not even talk about a gas embargo, although there is a plan to abandon Russian gas by 2027. In any case, gas prices in Europe will grow this year. First, the alternative, American LNG, is more expensive. Second, Europe lacks the capacity to regasification of liquefied gas.
Europe fears Russia to cut off gas supplies unilaterally, as Europe's dependence on it last year increased even more. In 2021, the European Union imported 155 billion cubic meters of gas from Russia, which is about 45% of total imports and about 40% of total gas consumption in Europe.
Russia's independent decision to cut off gas supplies in the current situation is unlikely. It will be like a "shot in the leg" given the volume of gas export revenues from Europe. For comparison, at the end of 2021, the price of gas on the border with Germany was 3.5 times higher than the price that Russia received by selling natural gas to China. Today, Russia can increase supplies to China only with big discounts and big losses for its budget, whose oil, gas revenues grew by 7.5% in March-April, and others fell by 2.9%.
At the same time, there is some optimism on the current situation with the EU's gas supplies. Gas imports to the EU reached the level of 2021 and are close to the average for the last seven years. At the same time, gas imports from Russia were the lowest in seven years due to the shutdown of the Yamal pipeline through Poland.
Europe's storage facilities have accumulated more than last year. They are 42% full, which is 8% lower than the five-year average, but higher than last year's level. According to Platts, supplies from Russia were replaced by LNG imports, which rose by 47.7% in April, to 11.6 million tons (16 billion cubic meters). Its largest suppliers are the United States (7.5 billion cubic meters) and Qatar (2.55 billion cubic meters). Pipeline gas supplies from Norway and Algeria are also going above the average.
Another factor that contributes to volatility is the rubles format of payment for Russian gas by opening an account in Gazprombank. Russia has already cut off gas supplies to Poland, Bulgaria and Finland for refusing to comply. The European Commission has taken a dual position and has been broadcasting contradictory or vague statements since the start of Russia's military aggression against Ukraine, which has led some European buyers to open accounts and be able to formally pay for gas in dollars or euros.
In addition, according to GMK Center chief analyst Andriy Tarasenko, the EU is experiencing a shortage of coal to install pulverized coal injection. Earlier such coal was imported from Russia. Now, after the ban on Russian coal, Australia has become the only supplier. Pulverized coal injection reduces gas consumption.
The voice of the industry
European steelmakers use gas to produce pig iron in blast furnaces and to produce steel in electric arc furnaces. The shortage of gas will affect not only converter producers, but also electric steelmakers. As of 2020, 57.6% of steel was produced in Europe at oxygen-converter capacities, and 42.4% at electric steel-smelting capacities.
Therefore, gas prices are of great importance for EU metallurgists, significantly affecting steel prices. Today, due to high prices and the lack of a number of semi-finished products, the EU market has become the highest priority market for manufacturers around the world, especially in Asia.
That is why EUROFER recently warned that the European Commission's decisions on Russian gas could have serious consequences for the EU's steel industry. The association said the EU should avoid disruptions in gas supplies "as long as no alternative infrastructure is available." This statement was made after the European Commission presented the REPowerEU plan.
Within the policy of refusal of the Russian hydrocarbons, the European Commission approved the REPowerEU plan, which includes additional investment in energy of € 210 billion by 2027. Measures under the plan include accelerating energy saving processes, diversifying energy supplies and accelerating the introduction of renewable energy sources to replace fossil fuels.
There is some common sense in this statement, as EU's "green course" showed many shortcomings last year, i.e. lack of alternative energy capacities, reduced energy supplies and rising energy prices. At the same time, the actual launch of technology and emissions capture are expected no earlier than five years. Also, decarbonization in Europe will require up to 5.3 million tons of hydrogen per year.
"For the time being, no hydrogen economy or infrastructure exists for the steel sector. Our industry alone will need over 150 TWh of 'clean' electricity – half of which for the production of hydrogen – by 2030 to run its 60 low carbon projects across the EU. These needs are the equivalent of two times the electricity consumption of Belgium," said Axel Eggert, CEO of EUROFER.
The EU even considers selling additional carbon quotas to minimize losses from Russia's energy cuts. One of the consequences of selling more certificates may be a fall in the price of quotas, which will reduce the cost of coal, oil and gas. This could affect the EU's goal of reducing emissions through the transition to climate neutrality.
Europe will have high inflation due to high energy prices and the war in Ukraine. The European Commission forecasts that inflation will rise above 6% this year in both the eurozone and the EU. In some Central and Eastern European countries consumer prices growth rate may be of double digits. In February, the estimated inflation rate in the Eurozone has already increased to 3.5% (previously forecast was 2.2%) against 2.6% in 2021. According to UN, global inflation this year could reach 6.7%, more than twice the average for the period 2010-2020, which was 2.9%.
---
---