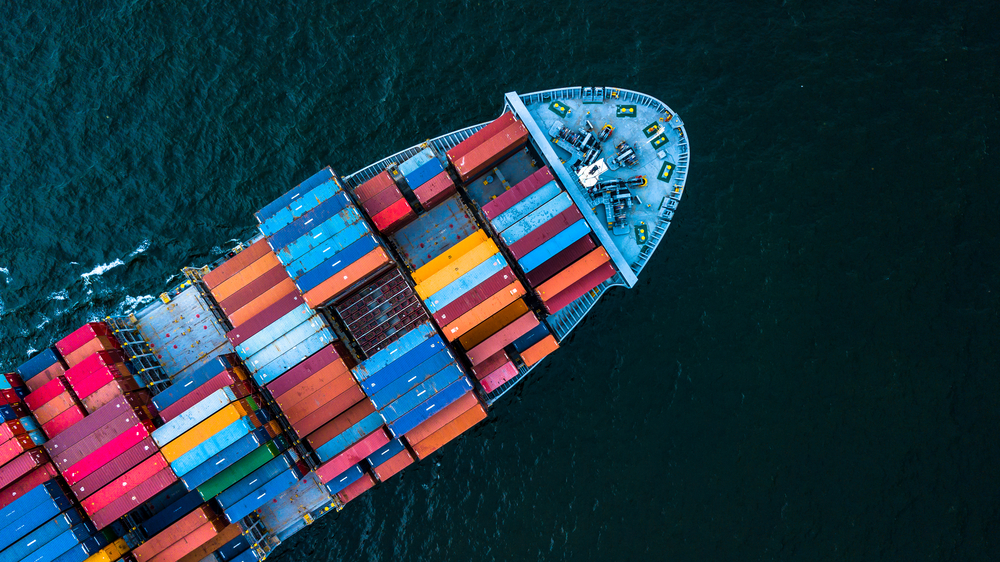 During the war, international partners impose loans on Ukraine subject to the purchase of imported goods
In Ukraine, due to the war, many industries were damaged or completely destroyed, which led to a sharp increase in imports. As a short-term solution, this option takes place, because many domestic producers cannot quickly fulfill orders that are important for the country. International partners, when issuing loans or grants for infrastructure restoration, may set a condition for the purchase of their companies' products or provide assistance in the form of ready-made products. Under such conditions, Ukrainian producers are mostly out of work. The first facts of such a financing mechanism are already taking place.
The dominance of imports in the medium term does not bring anything good for Ukrainian producers. The restoration of destroyed industries will require huge investments, which are difficult to find in the current conditions. Therefore, now it is extremely important to support our own producers.
International trade
The consequences of the war have already changed the commodity structure of exports and imports, as well as the negative balance of foreign trade in goods, which in 2022 increased by 2.3 times compared to 2021 – up to $11.3 billion. In 2022, exports of goods from Ukraine decreased by 35.1% compared to 2021 – to $44.15 billion, and imports – by 24.1% y/y, to $55.27 billion.
Due to the short logistical leverage, in 2022 imports to Ukraine from the EU countries increased to the pre-war level. In December 2022, Ukraine's share in European exports exceeded the pre-war level (1.5% in December compared to 1.2% in February 2022).
Currently, business is concerned about the forecasts of Ukraine's foreign trade this year.
"The business community is very concerned about the inconsistency of actions and forecasts for the development of the economy between key power structures – the government and the NBU. The government predicts a drop in exports by 14%, and the National Bank – growth by 1%. The Cabinet of Ministers provides for an increase in imports in 2023 by 1%, and the National Bank – by 24%. Therefore, among other things, it is difficult to determine what the state policy is to support the national producer, protect the domestic market from the dominance of imports, etc.," says Anatoliy Kinakh, President of the Ukrainian Union of Industrialists and Entrepreneurs (UUIE).
Rails and bridges
As part of infrastructure restoration projects, state-owned companies are already signing large-scale contracts for the supply of Western products. Unfortunately, at the same time, domestic producers are suspended from orders. For example, Ukrainian Railways (UZ) signed an agreement with the French producer Saarstahl Rail on the supply of rails for up to €37.6 million. Previously, rails were produced at the Azovstal Iron and Steel Works, which is now destroyed .
"The price of French rails actually turned out to be much higher than the one at which UZ used to buy from our producers. This is the right of UZ, as an economic entity, to determine what needs to be bought and at what price. But we must be careful about such contracts, because in the conditions of the country's restoration, they will have a massive character in construction and engineering. This is a question for the state economic policy – the authorities should be interested in the maximum load of their own enterprises, especially in the conditions of war and post-war reconstruction. We need to talk with international partners that it is important for us to preserve our industry and jobs," notes Olexander Kalenkov, President of the Association of Enterprises Ukrmetalurgprom.
Recently, a memorandum was signed between Ukravtodor and the French company Matiere on the supply of structures for bridges for about €25 million. As part of the restoration of infrastructure, Ukraine has already received or will soon receive bridge structures from the Czech Republic, Sweden and Norway. In 2022, the Czech Republic alone gave Ukraine 10 temporary steel bridges. Thus, Ukrainian producers of steel structures (loaded by 50-70%) and rail fastenings (they are produced by several Ukrainian enterprises, in particular, Dniprovskyi Switch Plant) are still suspended from the implementation of country recovery programs, although they are able to produce these products quickly enough.
"In turn, Ukrainian steelmakers can substitute imports for any steel products. Even if they do not produce it now, enterprises can relatively quickly master the production of the necessary products. It is also important to take into account that steel production creates a multiplier effect for related industries," emphasizes the President of Ukrmetalurgprom.
Power equipment
As of the beginning of March, Ukraine received more than 5.3 thousand tons of assistance from 30 countries to restore the energy system. It made it possible to quickly restore energy supply after strikes on the country's energy infrastructure. In this context, Ukraine did not have time – weeks and months, which usually take to order and produce power equipment.
For example, Zaporizhtransformator, a power equipment producer, was seized into state ownership in November for the period of martial law and transferred to the control of the Ministry of Defense. It is unlikely that an enterprise with debts of UAH 11 billion and located near the war zone is able to quickly produce products in the required volumes. In other words, rapid foreign assistance was the only viable option given the urgent need to restore power supplies.
An important program to reduce energy consumption may be the exchange of old incandescent lamps for new LED lamps produced by Western brands, despite the fact that Ukraine has its own production of lamps. For a month from the start of the program, Ukrainians have already exchanged more than 7 million lamps. In general, Ukraine has confirmation of 35 million lamps, of which 30 million were funded by the EU, another 5 million – by the French authorities. Ukraine's goal is to replace 50 million lamps. It is expected that with the mass replacement of old lamps with energy-saving ones, electricity consumption will decrease by 7-10%.
At the same time, many in power understand the threats to Ukrainian producers of preferential imports of energy equipment and the project with LED lamps.
"That is, a good idea, a good story, and execution as always: everyone is taken care of, except for Ukrainian producers. The priorities should be different: first of all, we help the national producer, secondly, we think about how to open imports or do something with our partners", notes Dmytro Natalukha, head of the parliamentary committee on economic development.
Military products
In 2022, there were situations in Ukraine when domestic producers were not able to meet the needs, so urgent decisions were needed on import permits.
Last fall, Ukraine suspended the special customs duty on the import of PVC raw materials, from which, among other things, window profiles are produced, during martial law. The need to install or repair windows arose due to the damage caused by shelling.
In 2022 and early 2023, without VAT and duties, imports to Ukraine were allowed:
generators;
Starlink satellite communication terminals;
quadrocopters;
thermal imagers;
collimators;
radios and night vision devices.
This was a reaction to interruptions in the supply of electricity and the needs of the Armed Forces of Ukraine in the corresponding technical means, which are practically not produced domestically.
"If we are talking about the abolition of import restrictions on goods that are not produced in Ukraine, the abolition of import duties and VAT may make sense in terms of reducing the cost of such goods for the end consumer. For example, for raw materials and components, from which finished products are produced in Ukraine. It is the same with equipment – the removal of import duties when importing equipment will reduce the cost of capital investments for industrialists," speaks Dmytro Kysylevskyi, Deputy Chairman of the Verkhovna Rada Committee on Economic Development.
At the same time, if we are talking about products that are produced in Ukraine, then the abolition of import duties and VAT will make domestic production obviously unprofitable. And such actions of the government are the subject of criticism. According to Dmytro Kysylevskyi, a vivid example is the corresponding decision on generators. The government abolished duties and VAT on imported generators. And for the components from which the generators are produced in Ukraine, it has not been canceled. And only after the publicity were the appropriate adjustments made.
Generally, economic policy regarding imports last year was situational. At the very beginning of the war, the Ukrainian authorities abolished VAT and duties on all imported goods. However, from July 1, 2022, import privileges were removed.
Pragmatic approach
Bulk import is acceptable if it allows to close the momentary needs for a particular product. As an example, one can note the import of oil products, which Ukraine began to need due to missile attacks on oil depots and oil refineries. The same applies to a number of other import items (technical assistance) – technical equipment for military purposes that are not produced in Ukraine, free transfer of assistance, etc.
"In February, Ukraine exported goods worth $3.32 billion, and imported goods worth $5 billion. Is large-scale import justified? In some sectors yes, in others – no. For example, simplifying the import of military goods, drones, equipment and components necessary for the defense industry is a 100% correct decision. During the energy crisis, duty-free import of generators is the same, but for a limited period with simultaneous measures to localize production," Kinakh emphasizes.
According to him, in other areas: agro-industrial complex, processing, building materials, etc., firstly, it is necessary to analyze whether imported goods compete with local products, and if so, choose mechanisms to protect the domestic market. For example, introduce additional taxation of certain categories of goods, while not touching critical imports. It follows logically from this: the categories of critical imports should be as thoughtful as possible and it is really worth adding only those positions that the defense industry or the economy cannot do without. It is not worth repeating the situation of last year, when everything was added to the list of critical imports: from bananas to technical equipment.
Protection of the internal market must be rational. Under the conditions of war, logistical problems, damage or destruction of production, Ukrainian enterprises will not always be able to fulfill the contracts necessary under martial law. Each case will have its own story.
"We need a differentiated approach and constant monitoring of the situation. For example, farmers have a huge problem with fertilizers: now only 25% of their needs are applied. Of course, this position is now being actively imported, but Ukrainian plants, for example, Sumykhimprom, are gradually resuming their work," adds Kinakh.
Key findings
According to experts, in the current conditions the following is important:
The government must implement a strategy for the development of its own industry. There is a clear list of tools for this: cheap loans, war risk insurance, compensation for capital investments through taxes, priority in public procurement for domestic producers, export financing, access to raw materials, industrial parks, trade diplomacy.
The government should know Ukrainian producers. And if there is a need for any goods, it must be ensured that the internal capacities are loaded. And only after that think about importing.
In each case, the government must balance the interests of the producer, consumer and state. So far, the government has largely ignored domestic producers and tried to be good to consumers.
International technical assistance is now extremely important for Ukraine in solving urgent problems. However, Ukraine needs to negotiate with international partners on participation in the development of credit and grant funds and with Ukrainian producers, partial localization of production, offer placement of joint production facilities in safe regions of the country, insist on the principle "If you want to help us, place orders at our production facilities", etc.
An important argument for possible Western assistance in the development of Ukrainian production may be the fact that an increase in tax collections will reduce the need for financial support for the social sphere, to which international partners are now allocating multi-billion sums. In other words, the restoration of national production will reduce dependence on Western funds, which is beneficial to the international partners.
---
---