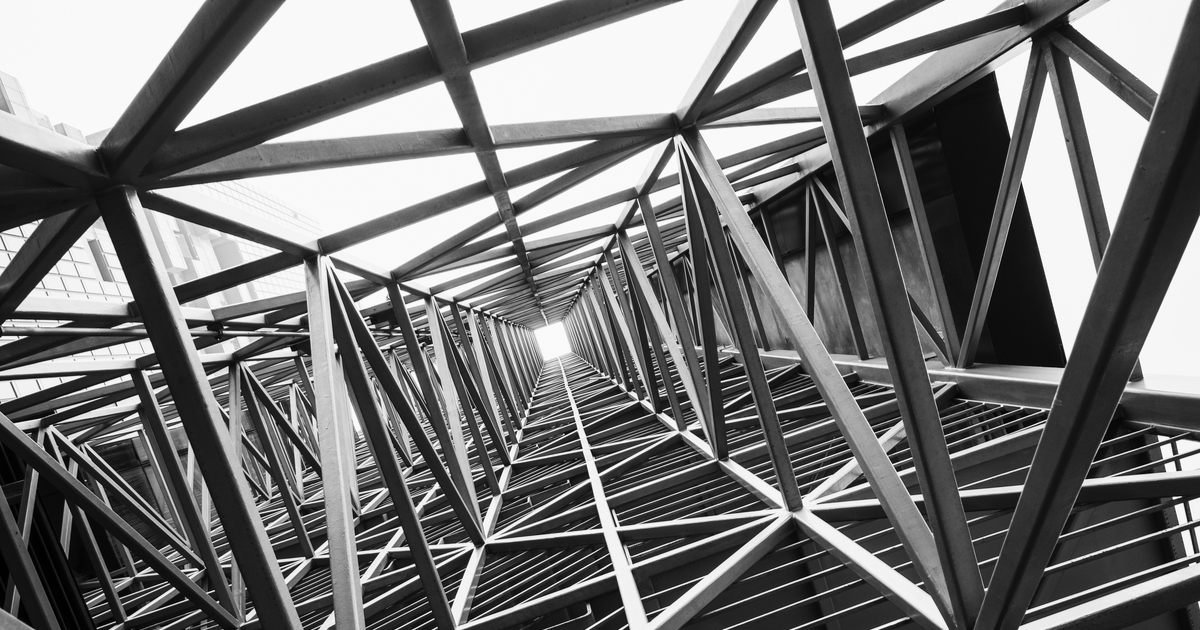 However, even in the current situation, plants for the production of steel structures are loaded at 50-70%
The construction sector, one of the key indicators of business activity in the country, suffered greatly from the war. According to the State Statistics Service, the volume of construction work performed in the first half of 2022 fell by 2.1 times compared to the same period in 2021. This trend also affected the steel construction segment, as well as the production of steel structures.
About company
UKRSTAL CONSTRUCTION is the largest participant in the steel construction market of Ukraine and a producer of steel structures in the country. The structure of the company includes steel structures plants in Dnipro, Zhytomyr, Zaporizhzhia and Avdiivka, as well as the experimental mechanical plant Metalist (Kyiv) and the company Zakordonenergokomplektbud.
Our enterprises are working, and although the situation with electricity is making its own adjustments and is affecting all consumers, the fulfillment of orders continues, there is no need to transfer production facilities.
Market situation
Unfortunately, many of our colleagues – often unique enterprises in mechanical engineering and steel sector, especially in the eastern part of Ukraine – were forced to stop production for an indefinite period or were even damaged as a result of hostilities.
Those who were able to move the equipment to the western regions of the country continue their activities. But despite the most difficult situation in the country, many enterprises operate, although not at full capacity. The average load of enterprises for the production of steel structures is 50-70%.
Market demand
During the war, interest from potential customers cooled. By the number of requests, we can estimate a drop in demand in 2022 by 2-3 times compared to 2021. But as for regular and stable customers, they remain loyal to us and provide loading, for which we express our special gratitude to them.
It should be taken into account that many projects that should have been implemented, unfortunately, are in standby mode or additional preparatory work is being carried out on them at the design stage, obtaining permits, etc. Many customers are busy searching for architectural solutions, drawing up plans, estimates and budgets, seeking funding.
We do not feel an increase in demand due to the relocation of part of the production to safe regions in the west of the country, since such a relocation of capacities often does not involve new construction or reconstruction of industrial and commercial premises, in many cases steel structures are not required, preference is given to renting premises.
Prospects for the steel structures market
We assume that companies in 2023 will primarily try to complete projects in the late stages of construction, with minimal investment to launch the facility and the fastest minimum payback. In the future, we expect growth in demand for steel structures, primarily in the energy sector and in the commercial real estate segment (warehouses, workshops, shopping centers), as well as in infrastructure.
---
---