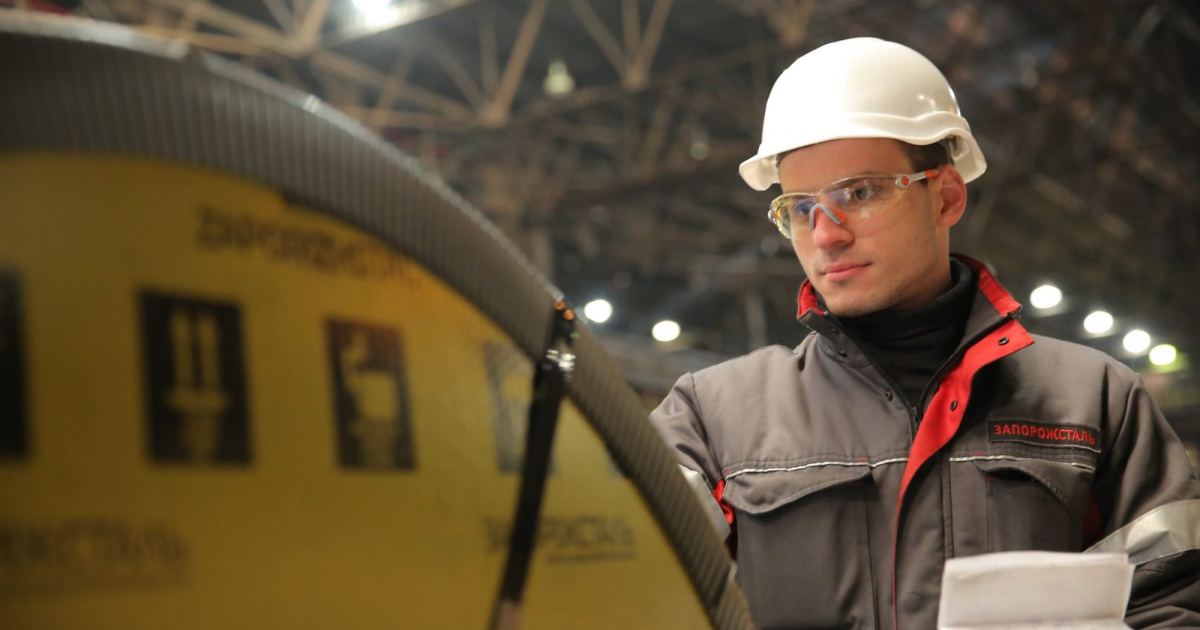 Zaporizhstal
Washington Post journalists told how Zaporizhstal refuses to submit to Russian attacks and struggles with today's challenges
Since the beginning of the Russian invasion, the mining and steel complex of Ukraine has faced a number of challenges – loss of production capacity, suppliers of iron ore, constant strikes on the country's power grid, etc. Having established steel production after the first months of the war, Ukrainian steelmakers faced a blockade of domestic ports, which means the loss of access to international export transportation. Currently, exports are carried out by rail to Eastern Europe at significant costs, which limits sales.
Journalists of Washington Post talked about the general state of the industry, as well as how Zaporizhstal Iron and Steel Works refuses to submit to Russian attacks and struggles with today's challenges.
By 2022, Ukraine was one of the world's largest suppliers of iron and steel, with the metals accounting for a third of Ukrainian exports. Before the full-scale invasion of the Russian Federation, the industry contributed one dollar out of every 10 to the economy, it directly or indirectly employed more than 560,000 people.
Now Ukrainian enterprises have lost access to part of the traditional sales markets, and their place in the world has been taken by such countries as China, India and South Africa. In addition, Ukraine lost the opportunity to export the usual volumes of iron ore, while Russia did not, and the steel raw materials produced there are still present on international markets.
«What the Russians are doing now is called a very simple word – piracy,» said the CEO of Metinvest Yuriy Ryzhenkov.
Due to the war, the staff of Zaporizhstal was also significantly reduced. Before the invasion, about 10,000 people worked at the plant, but last year, a thousand people were mobilized into the ranks of the Armed Forces, and another thousand went abroad. Thus, due to limited logistical capabilities and a lack of personnel, the plant was not operating at more than 70% capacity from March 2022. Currently, only two of the four blast furnaces are working, another one is blowing up after a minor overhaul.
«We lost a lot of customers,» said the CEO of Zaporizhstal Roman Slobodyanuk.
Metinvest hoped to employ at least 6,000 workers who left its Mariupol enterprises, but only half of this number applied. Some of the workers decided to stay in the occupied territory. Besides, most people are not interested in working in this field.
«It's hard to convince young people that they should work in a steel mill, rather than, say, in the field of information technology, even though working in the steel industry pays well. It is hard physical work. Few people are ready to agree to this,» Slobodyanuk stated.
As GMK Center reported earlier, in 2022, Ukrainian steelmakers exported 1.63 million tons of flat rolled steel, which is 73% less compared to 2021. Export of long steel decreased by 59.7% y/y – to 748.95 thousand tons.
In 2022, Zaporizhstal reduced pig iron output by 54.3% compared to 2021 – to 2.01 million tons. Steel production decreased by 61.7% – to 1.49 million tons, and the production of rolled products – by 60.4%, to 1.304 million tons .
In January-May 2023, production at Zaporizhstal decreased by 13.2% year-on-year – to 1.89 million tons. In particular, the plant produced 946.7 thousand tons of pig iron (-4% y/y); 859.6 thousand tons of steel (+0.8%), 711.6 thousand tons of rolled steel (-5.9%).
---
---